Throughout its history, the Isabella Stewart Gardner Museum has been well-known for its vibrant, living Courtyard. But few plants can thrive forever inside the Courtyard itself—so where do they all grow? How are they cared for? Take a peek inside our South Shore Nursery!
The Courtyard
Perhaps the most iconic view of the Gardner Museum, the Courtyard is a focal point for visitors from near and far. With its living plants and lush, ever-changing display, the Courtyard has been a constant source of wonder and fascination from Isabella's day to now, as it is the main attraction in a museum best known for its never-changing galleries.
But with a solar-protectant roof installed to keep the art safe, that means the plants all need to be grown somewhere else.
A History of Horticulture
Long before she was a patron of the arts, a passionate music fan, or even a person of renown among her fellow Bostonians, Isabella Stewart Gardner loved to garden—but not by herself! In 1884, she and her husband Jack inherited Green Hill, a Gardner family estate in Brookline with a thriving garden and large greenhouses managed by Charles Atkinson, an English-trained and award-winning gardener. After Charles retired in 1895, a man named William Thatcher continued Charles's careful work, and helped to provide most of the plant material displayed in the Courtyard from the Museum's opening in 1903 through Isabella's death, in 1924.
Prior to the construction of the New Wing in 2012, a series of other buildings, including several wooden and plexiglass houses, were used to house many plants, gardening supplies, and other horticultural tools needed to care for each of the Courtyard's majestic shows. Among its many other uses, the Carriage House supplied office space for the Horticulture team, and a potting shed connected them with the greenhouses.
Off-site greenhouse space in Brookline, Natick, and Wellesley were also used to grow and tend to the plants.
The South Shore Nursery
Horticulture operations were moved to new, custom-built greenhouses and growing space in 2011, and the existing structures on site were torn down as part of 2012 construction of the New Wing. The Gardner's South Shore nurseries are working spaces not open to the public.
The Hingham Nursery includes half an acre of heated greenhouses, cold frames, and outdoor growing space. With over 10,000 square feet under glass in separate, climate-controlled spaces, our Horticulture team is able to speed up and slow down the growth of many plants, sometimes "forcing" plants to grow out of their natural season to bloom early, sometimes chilling them a bit to ensure they last longer.
Each Courtyard display requires many more plants than what are seen at one time, and the Horticulture team also propagates new plants each week from cuttings, seeds, or division. It's a bit of a beautiful whirlwind!
Freshening Up
For every Courtyard display, there are plants that need swapping out or refreshing once a week. Since very few plants actually grow inside the Courtyard—and even fewer can withstand the difficult conditions of the Courtyard's atmosphere—our Horticulture team works hard to keep things in good shape, sometimes even right before your eyes!
Nearly all of the flowering and foliage plants are grown in the greenhouses and transported to the Museum in a large, climate-controlled box truck. A typical week's Courtyard refresh means a full truck in the morning, and a full truck at night!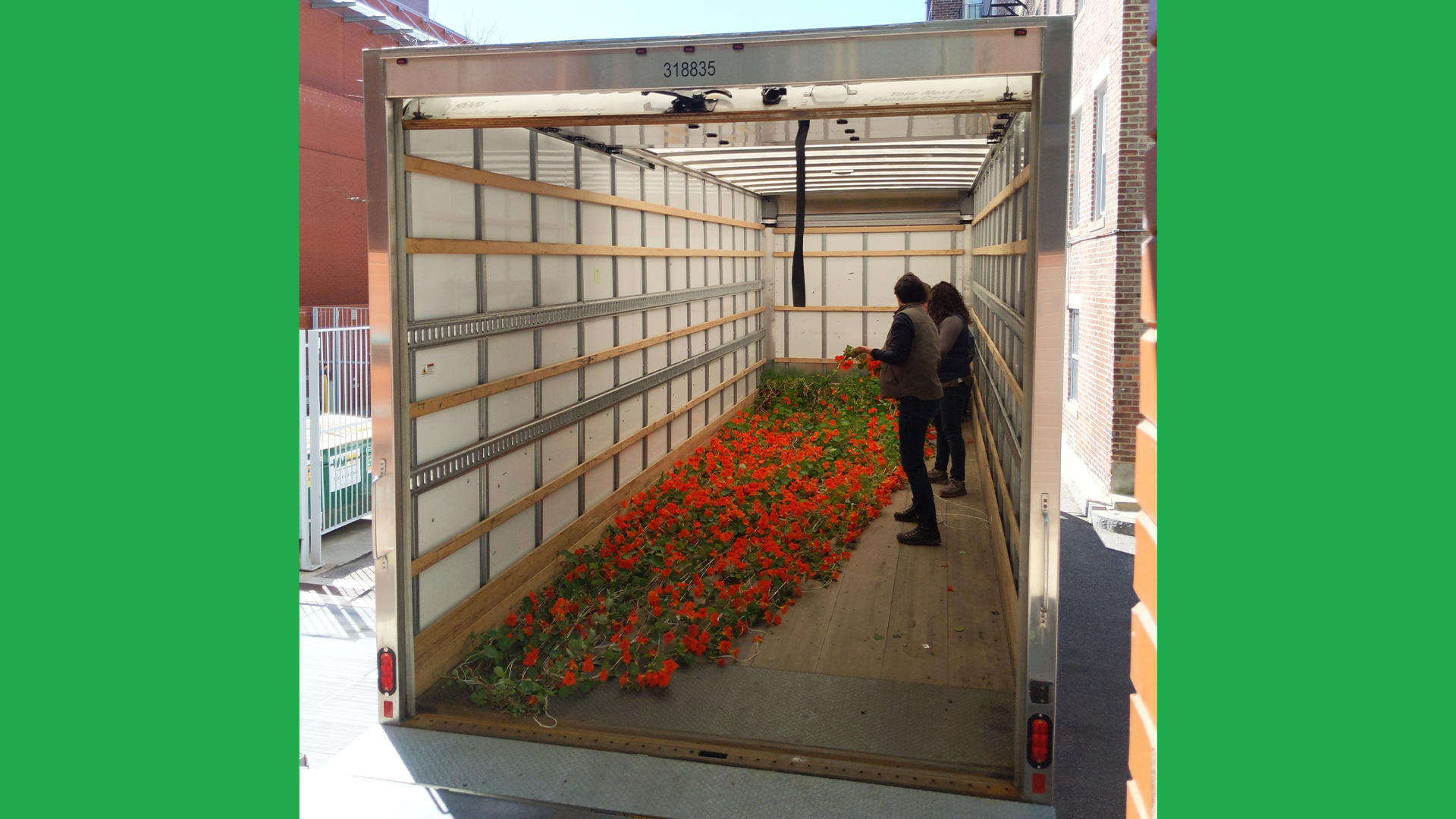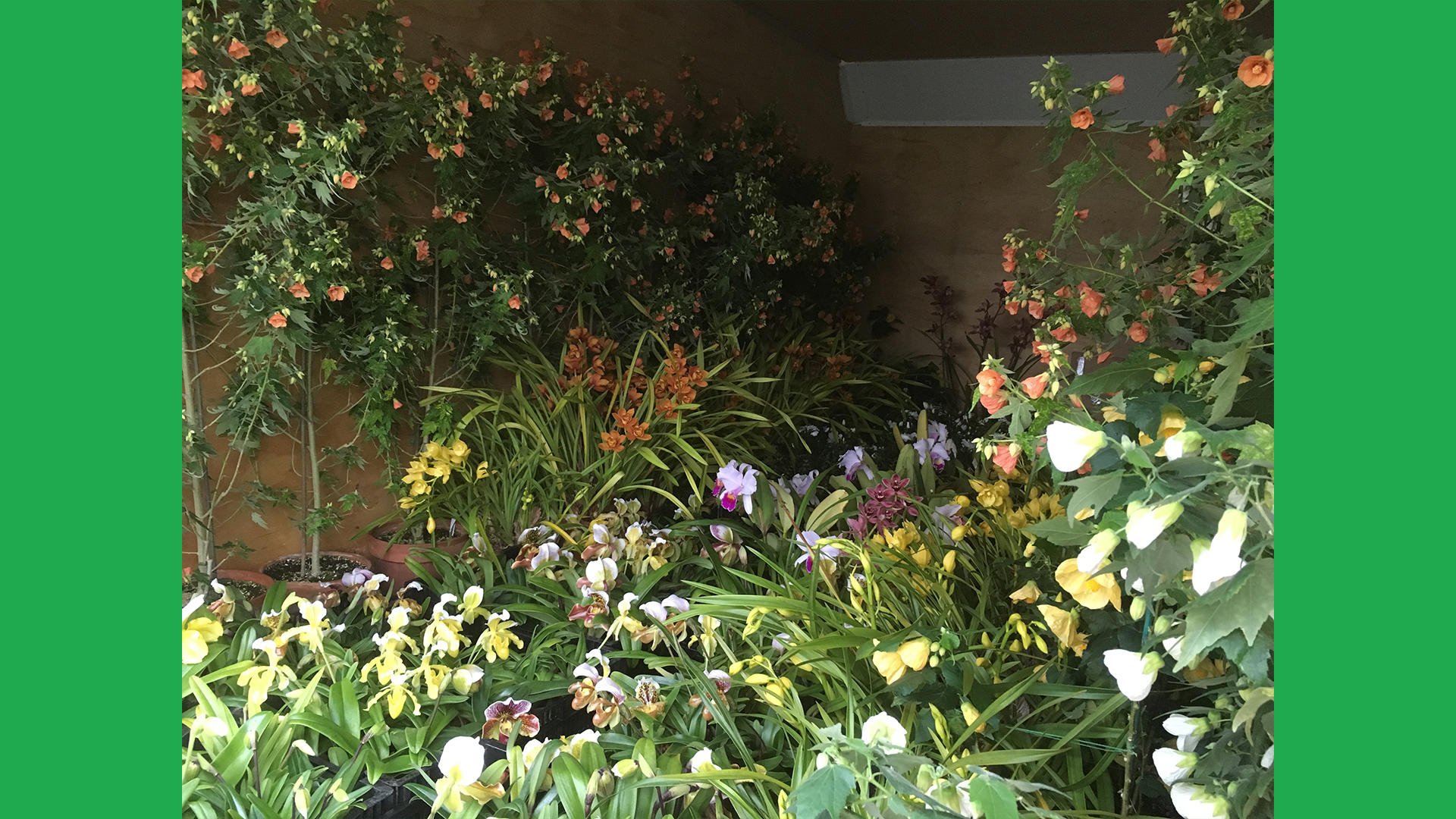 The Living Collection
Part of the tending of our Courtyard displays also happens at a macro-level. Certain parts of displays serve like anchors—such as the hanging nasturtiums, campanula, and single-stem chrysanthemums.
The nasturtiums and chrysanthemums have roots that date back to Isabella's time, while other plants are more recent additions to the Gardner tradition, such as the 60+-year-old flowering jade trees seen in the annual Holiday display in December.
The Horticulture team has the exciting challenge of displaying a wide range of plants—from orchids and tropicals, to perennials native to the Boston area—that couldn't live together outdoors, in beautiful displays that complement the stunning architecture and object of the Courtyard.
For each seasonal display, horticulturalists install specimens from the living collection and new trials alongside our tried-and-true stars of the show. Clivia and agapanthus, two South African natives that have been in the collection for over five decades, are shown each year alongside the nasturtiums and campanula, respectively.
Introducing new plants to the Courtyard takes time, often starting over a year before the display the plant is meant for is due to go up. To complement the more traditional pairings, the Horticulture team is constantly experimenting with new plants to learn what cultivars perform well in the exacting conditions in the Courtyard, while creating a sense of otherworldly magic on display.
In recent years, these trials have included a major expansion of spring bulbs. This winter, the Horticulture team "forced" over 4,000 bulbs, from hyacinth and heirloom narcissus to specialty tulips and fritillaria. The Gardner hasn't seen a spring bulb crop like this since the 1940s!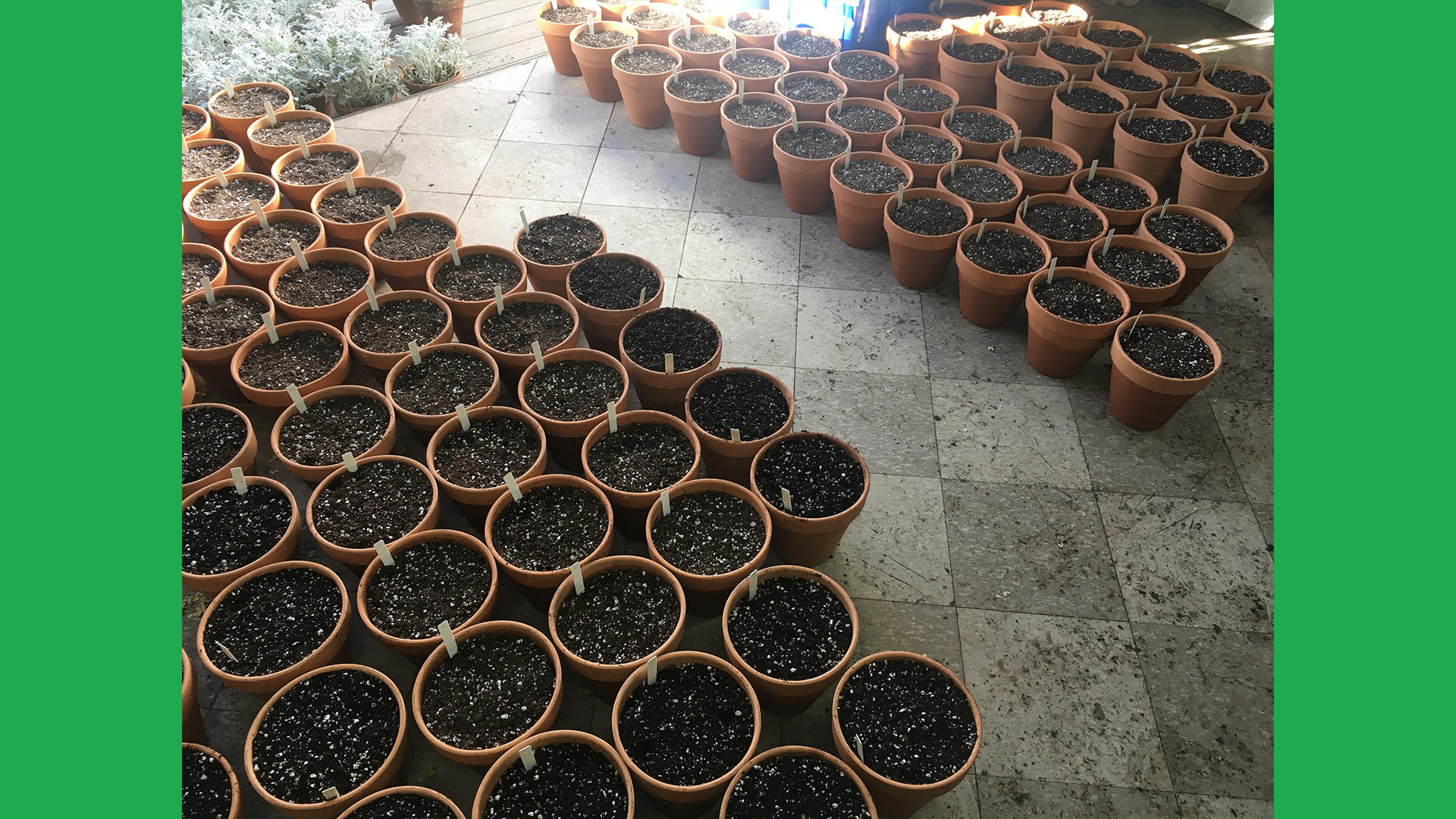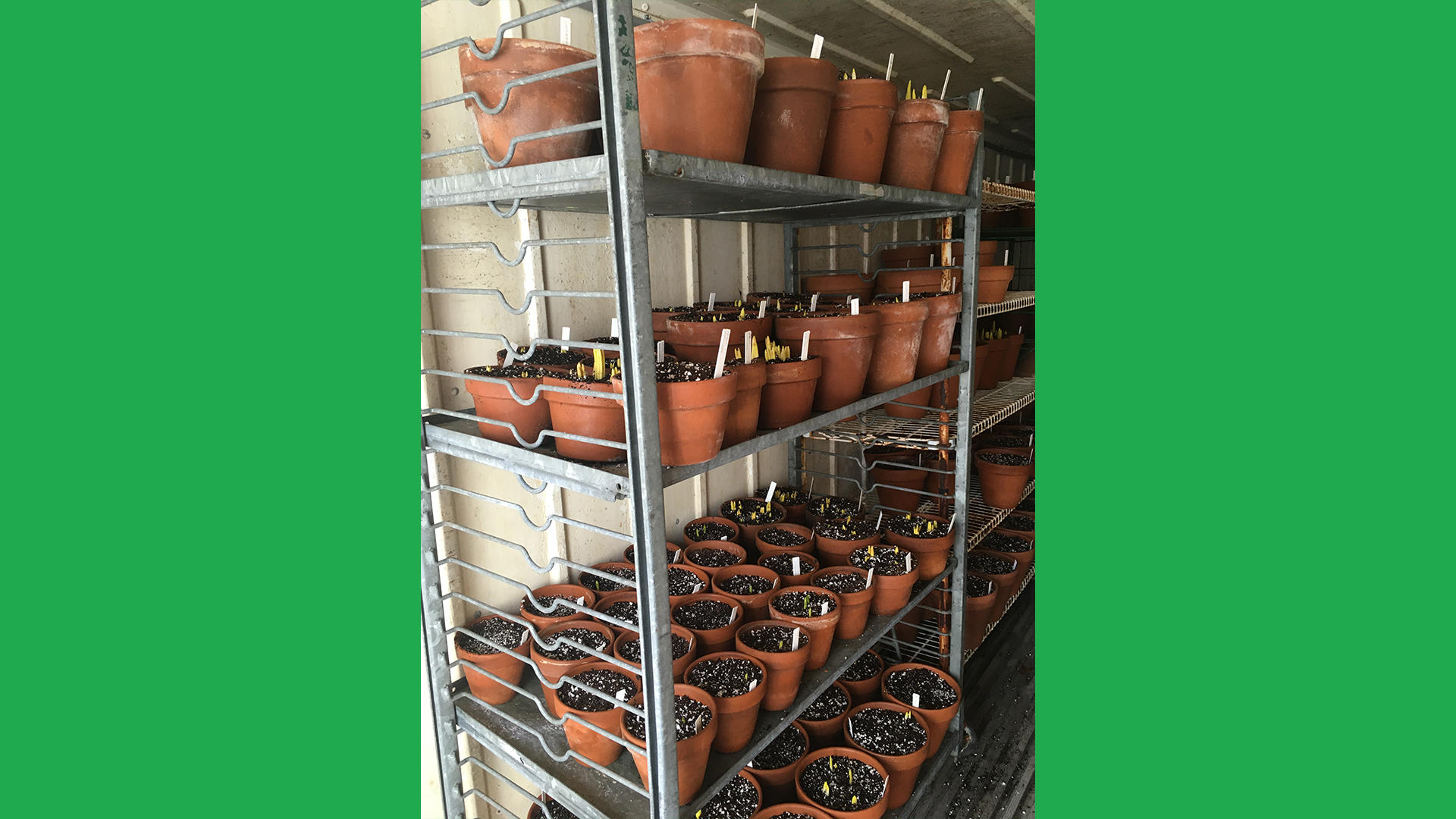 Always Changing, Always Beautiful
The Courtyard is always changing, and our Horticulture team is always making sure it looks as beautiful as can be. To visit Boston's always blooming "secret garden," get your museum admission tickets today; advance registration is required.
Learn More