Isabella Stewart Gardner
An Unconventional Life
Mrs. Jack Gardner is one of the seven wonders of Boston. There is nobody like her in any city in this country. She is a millionaire Bohemienne. She is the leader of the smart set, but she often leads where none dare follow… She imitates nobody; everything she does is novel and original.
— a Boston reporter
EARLY LIFE
Isabella Stewart Gardner was born in New York City on April 14, 1840 into a well-to-do family. Her father, David Stewart, made his fortune importing Irish linen and later through investments. The family lived on University Place in the West Village. Isabella was privately educated in New York and "finished" abroad. A Paris schoolmate, Julia Gardner, introduced Isabella to her brother, John "Jack" Lowell Gardner Jr.
MARRIAGE
In 1860, a few days before her 20th birthday, Isabella Stewart married Jack Gardner in Grace Church in New York City. They moved to his hometown of Boston and settled into a house in the fashionable Back Bay at 152 Beacon Street, a wedding gift from her father.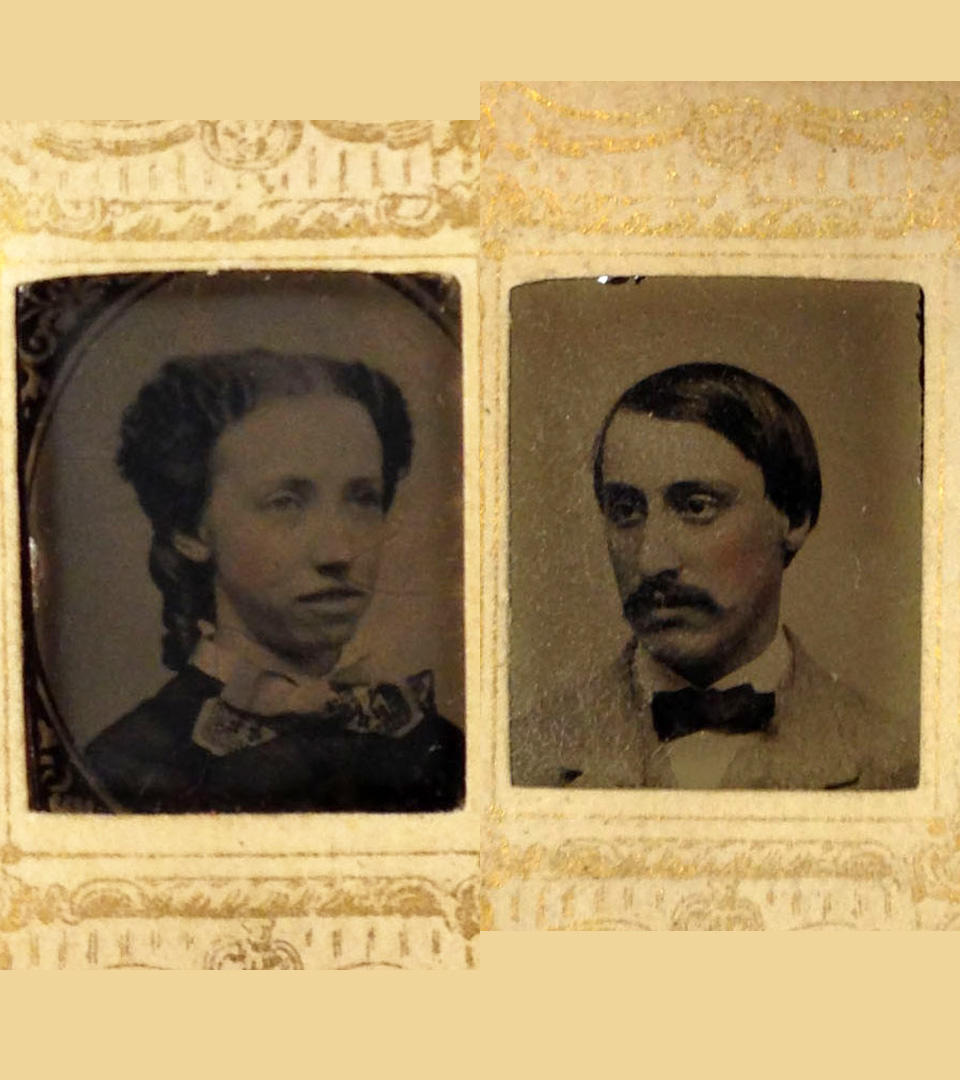 TRAVELS
In 1863, the Gardners had a son, John Lowell Gardner III, called Jackie, who died of pneumonia at less than two years old. In 1867, on the advice of her doctor and hoping to rouse her from her depression, Jack Gardner took Isabella to northern Europe and Russia. This was the first of many trips abroad, later including Egypt and the Middle East (1874-75), and Asia (1883-84). Isabella reveled in travel, keeping elaborate journals of her visits.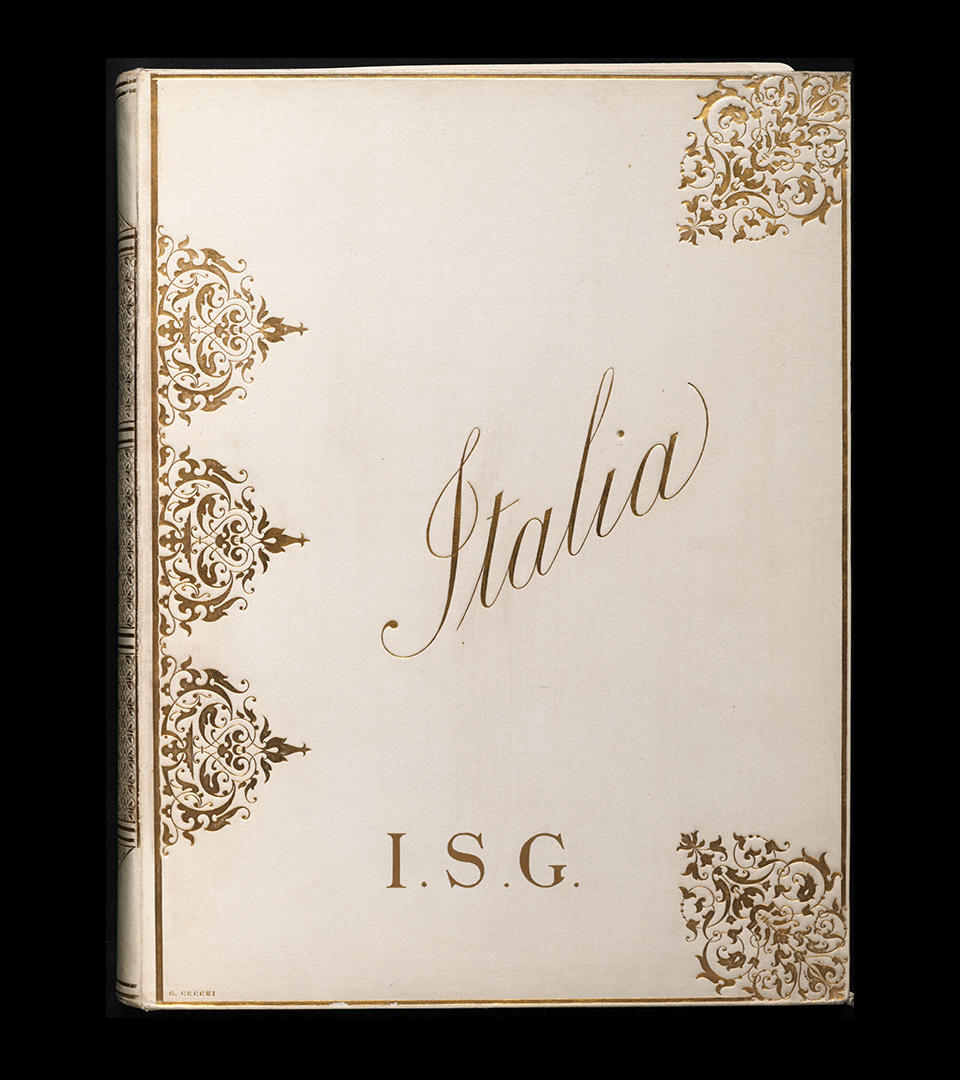 BOSTON
Isabella was drawn to the intellectual life of Boston and Cambridge. In 1878, she attended the readings of Charles Eliot Norton, the first professor of art history at Harvard University; he invited her to join the Dante Society. With Norton's encouragement, she began collecting rare books and manuscripts, beginning with early editions of Dante's works.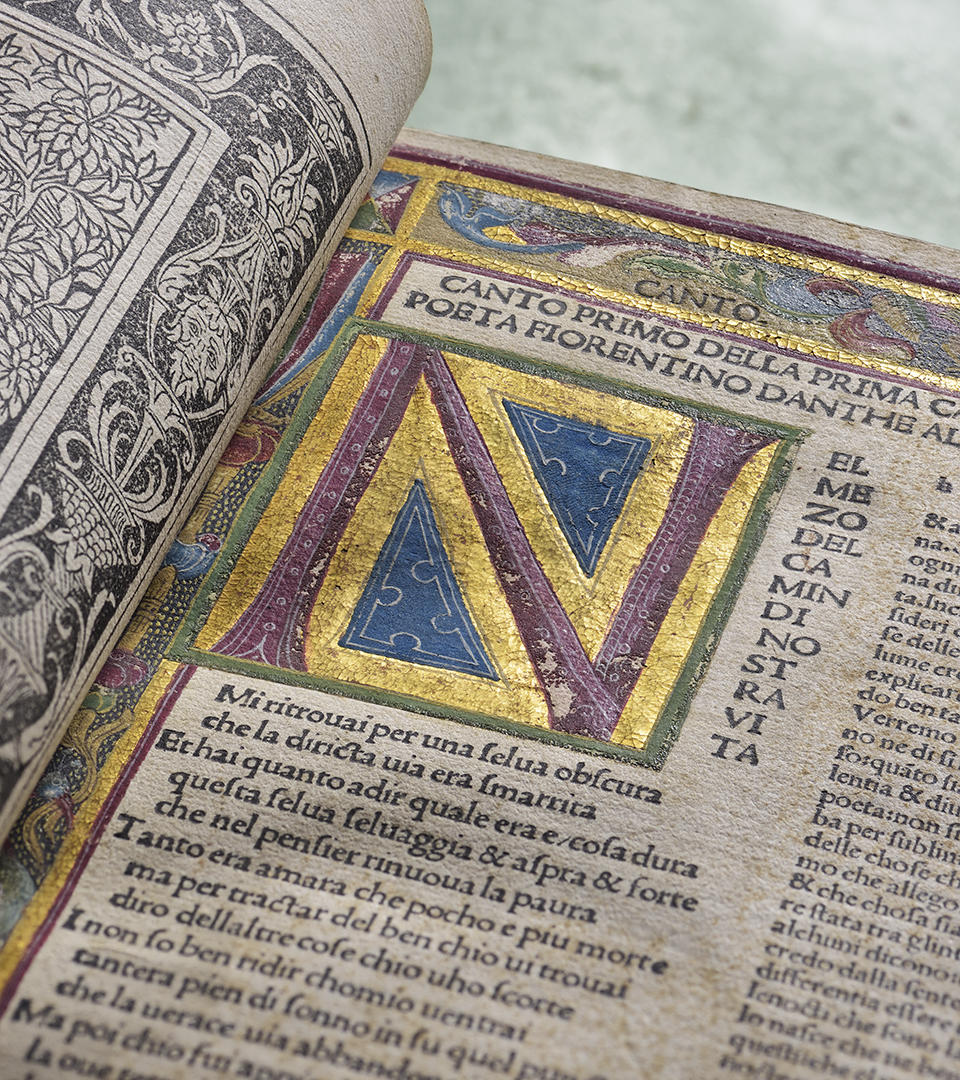 VENICE
In 1884, Isabella and Jack Gardner first visited the Palazzo Barbaro, a Venetian palace owned by Bostonians Daniel and Ariana Curtis. The palazzo became the gathering place of a group of American and English expatriates, including the painters John Singer Sargent, James McNeil Whistler, and Ralph Curtis, and the art connoisseur Bernard Berenson. Palazzo Barbaro became a major source of inspiration for Isabella in the creation of her museum in Boston.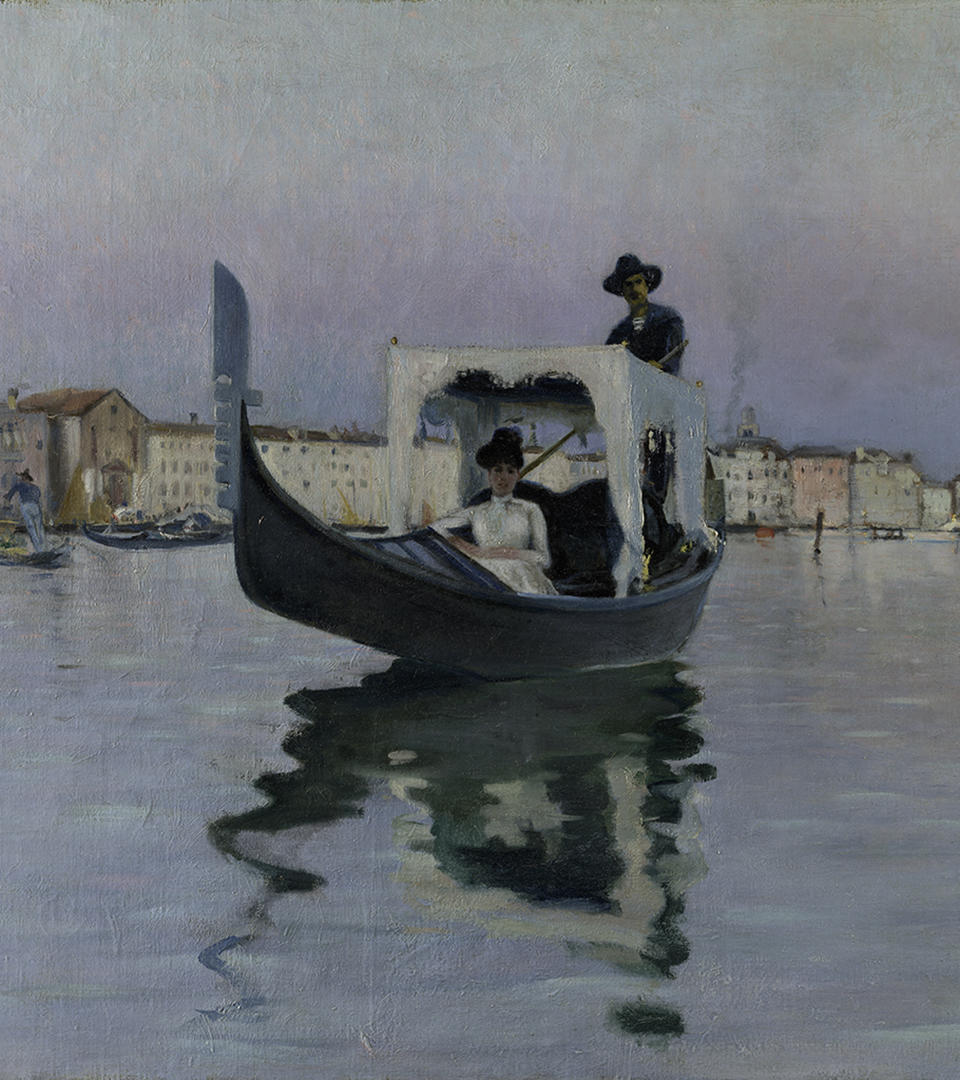 BERENSON
Isabella met the charming and intelligent Harvard student Bernard Berenson in 1886. With funds from the Gardners and others, Berenson set off for Florence in 1887 to pursue a literary career, but soon discovered his true calling as a connoisseur of Italian Renaissance art. He became Isabella's chief art advisor, helping her acquire many of the masterpieces in her collection. Berenson wrote of Isabella, "She lives at a rate and intensity, with a reality that makes other lives seem pale, thin and shadowy."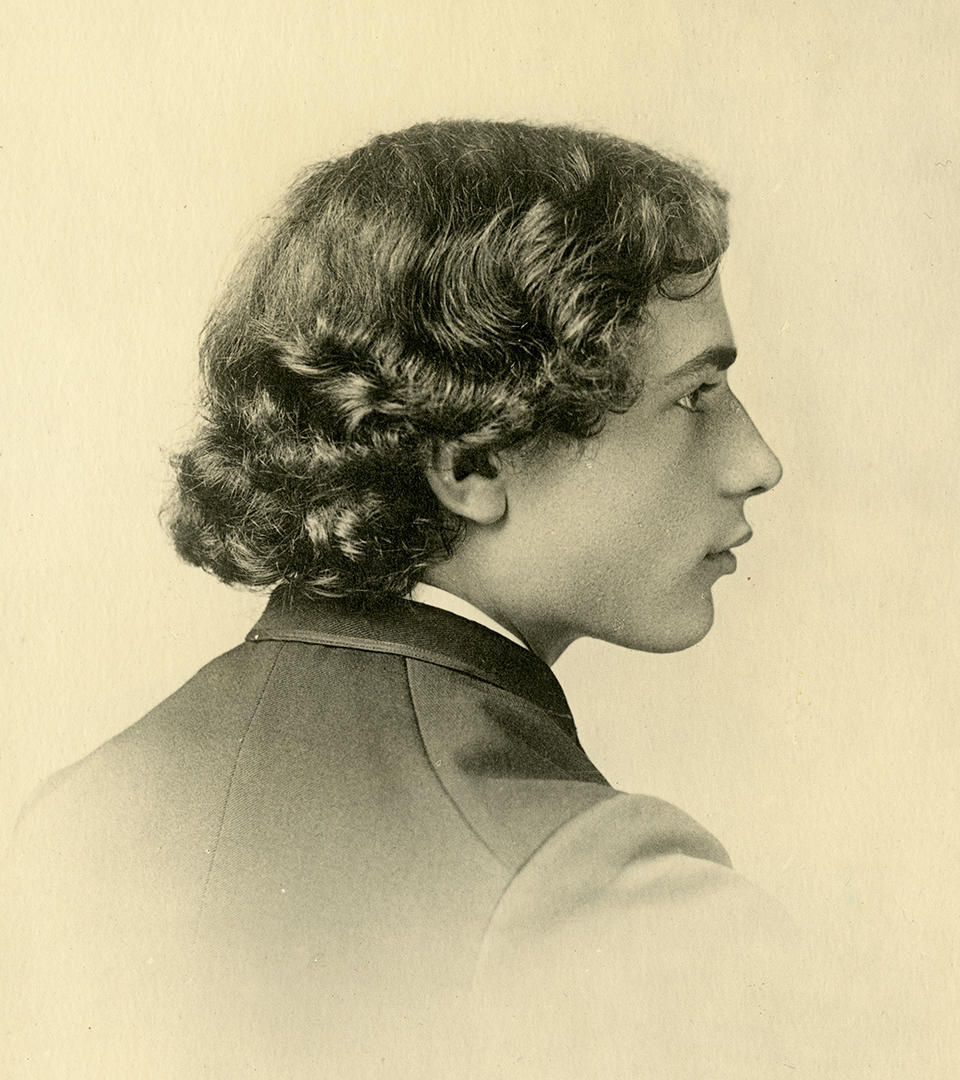 MUSEUM
Jack Gardner died suddenly of a stroke on December 10, 1898. Six weeks later, Isabella Gardner continued with their shared plan to purchase a plot of land in the Fens, and selected local architect Willard T. Sears to draw up plans for a museum. At the time, there were almost no other buildings in the area.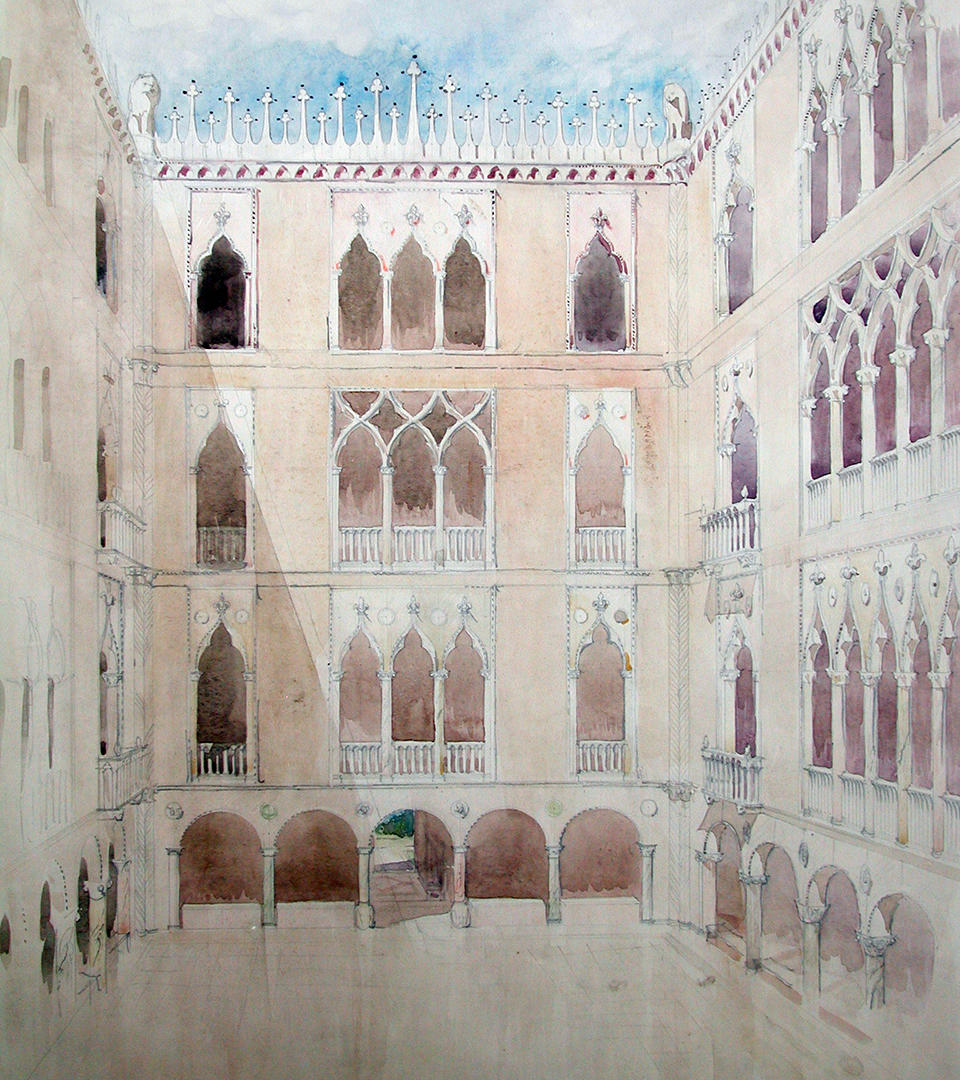 INSTALLATION
Construction of Isabella's museum began in 1899, and was completed in late 1901. She moved into the private fourth-floor living quarters and devoted herself to personally arranging works of art in the historic galleries on the first three floors. In 1901 and 1902, Isabella installed her collection of paintings, sculptures, tapestries, furniture, manuscripts, rare books, and decorative arts. She continued to acquire works and change the installations for the rest of her life.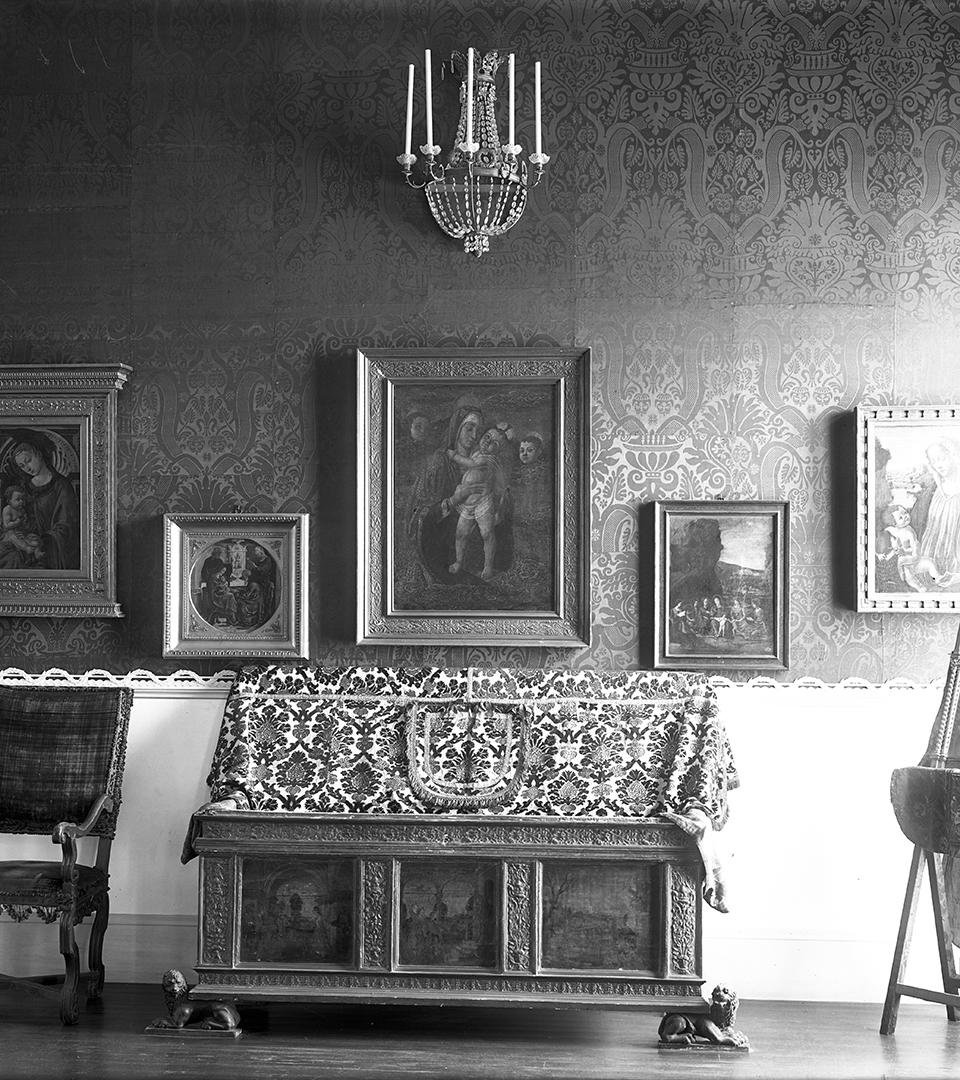 OPENING
On January 1, 1903 guests were invited to a grand opening celebration of music, art, and horticulture. There was a concert by members of the Boston Symphony Orchestra (BSO), and a dramatic unveiling of the interior courtyard garden. Guests included scholar Charles Eliot Norton, philosopher William James, and BSO founder Henry Higginson. When she opened the museum to the public the following month, visitors were invited to see one of the finest private art collections in America.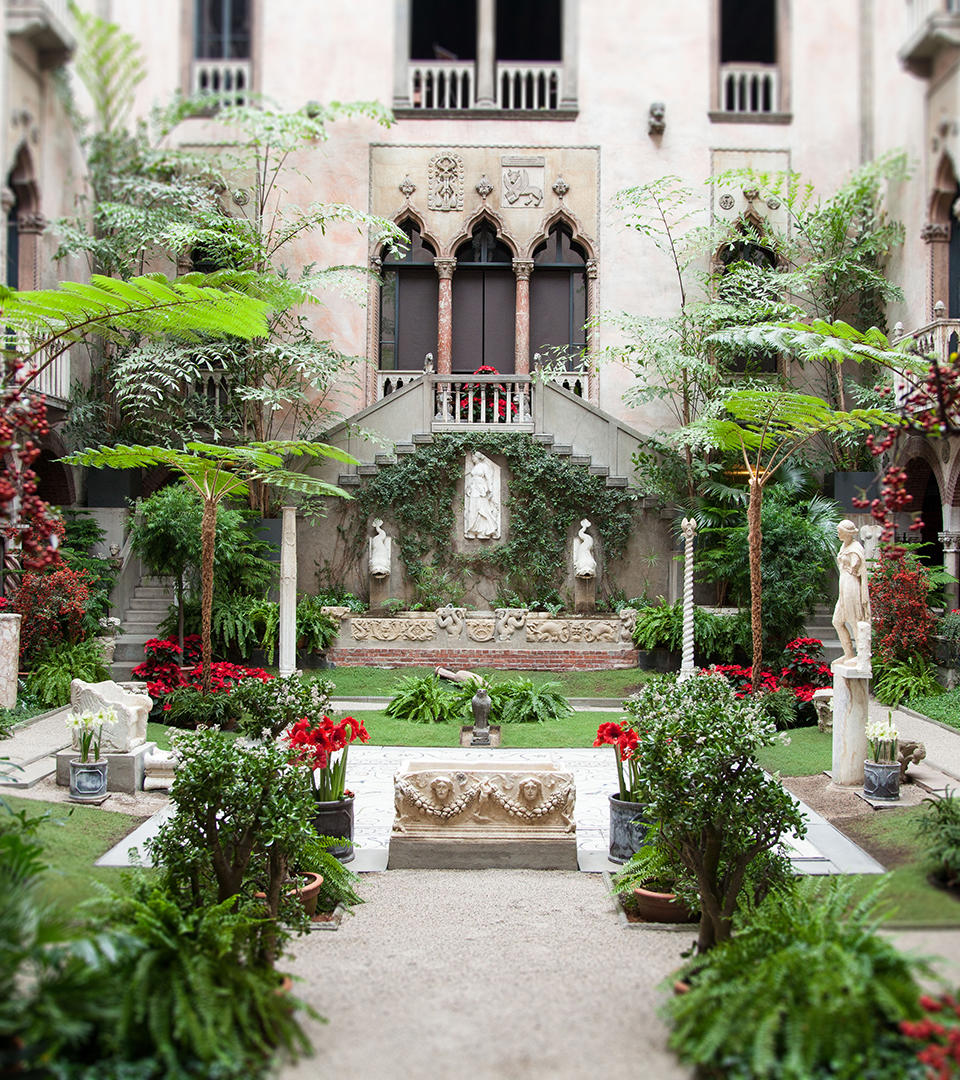 ARTS PATRON
Over the next 20 years, Isabella Stewart Gardner filled her museum with visual and performing artists; she organized concerts, lectures, and exhibitions, and encouraged artists to make themselves home in the museum. John Singer Sargent painted in the Gothic Room, Ruth St. Denis danced her famous piece, The Cobra in the Cloisters, and Australian opera star Nellie Melba performed from the balcony of the Dutch Room.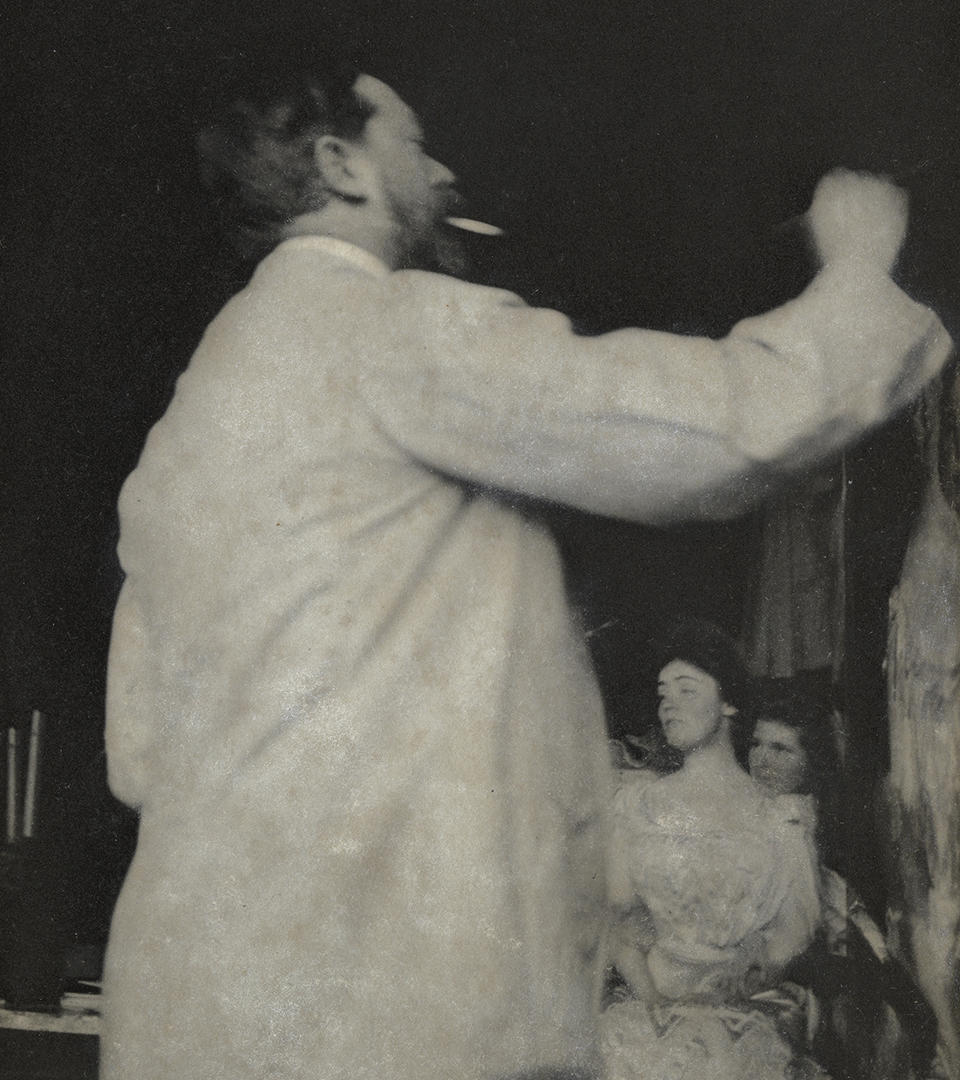 VISIONARY
Isabella Stewart Gardner suffered a stroke in 1919, but continued to receive guests in her museum for the next five years. She died in 1924, leaving a museum "for the education and enjoyment of the public forever." She provided an endowment to operate the museum, stipulating in her will that nothing in the galleries should be changed, and no items be acquired or sold from the collection. This painting by John Singer Sargent in 1922, shows a frail but alert Isabella swathed in white.