In the winter of 1896, Isabella Stewart Gardner received a letter from her friend, art historian and dealer Bernard Berenson, about a painting that would change the status of her art collection forever.
The Competition
The demand for works by Rembrandt in Gilded Age America far surpassed the desire for work by any other Old Master painter. Titans of industry and commerce, such as Henry Clay Frick and Henry Gurdon Marquand, coveted these portraits of rich merchants—like themselves—and drove the prices for these paintings skyward. Masterpieces by Rembrandt and Vermeer dominated the art market of the day and conveyed the ultimate honor of sophistication on the few collectors who could afford them.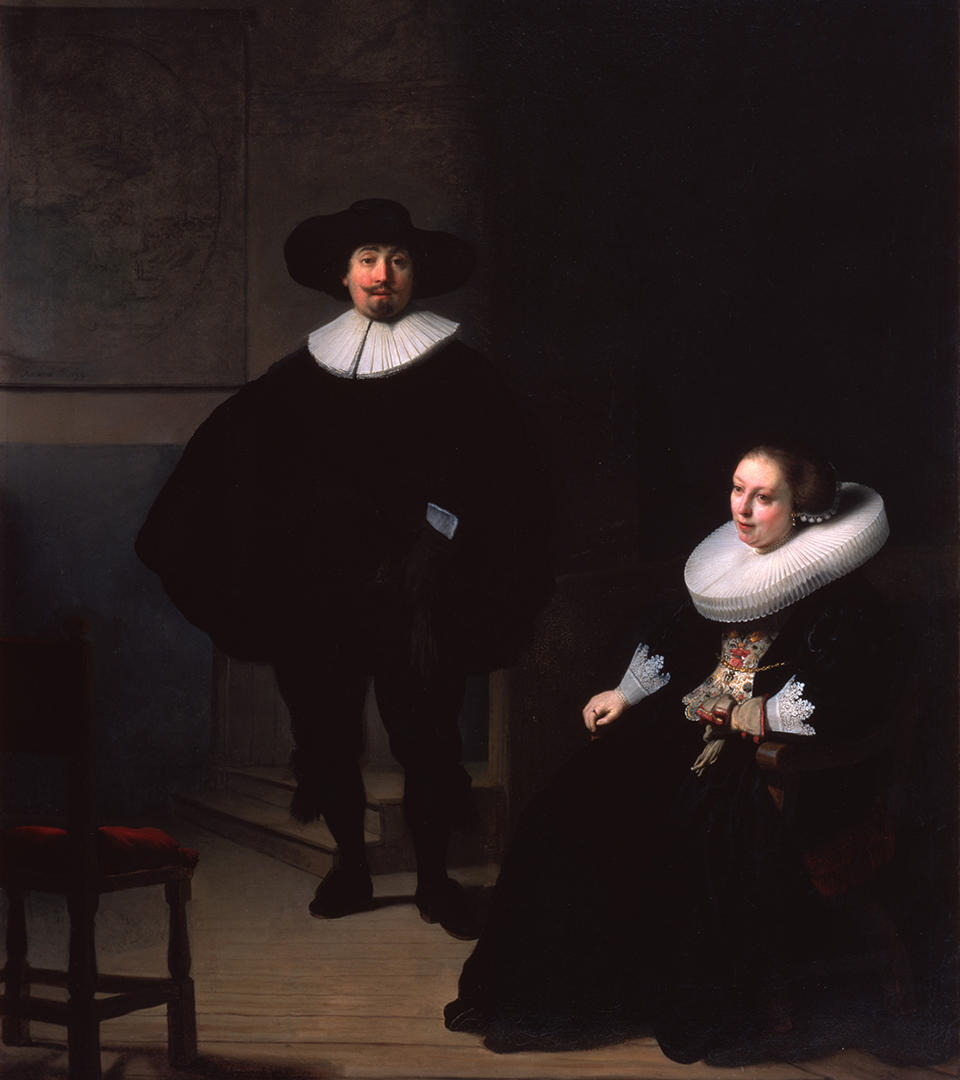 A Unique Past
Isabella and Bernard's relationship went back nearly a decade. They had first met in Boston, when he was a student at Harvard University, and she was taking classes on Dante. In 1887, he graduated and she helped to finance his travels. Upon visiting Italy, he decided to become an art historian and dealer, offering Isabella first refusal on the masterpieces of painting and sculpture that he encountered in his studies.
The Letter
In 1896, Bernard wrote Isabella in gushing prose about the chance to own a painting of unprecedented quality. It was an early work by Rembrandt: one of his earliest self-portraits, depicting the artist at 23 years old. Its condition was perfect, and its surface betrayed the exquisite technique and light touch of the Dutch master.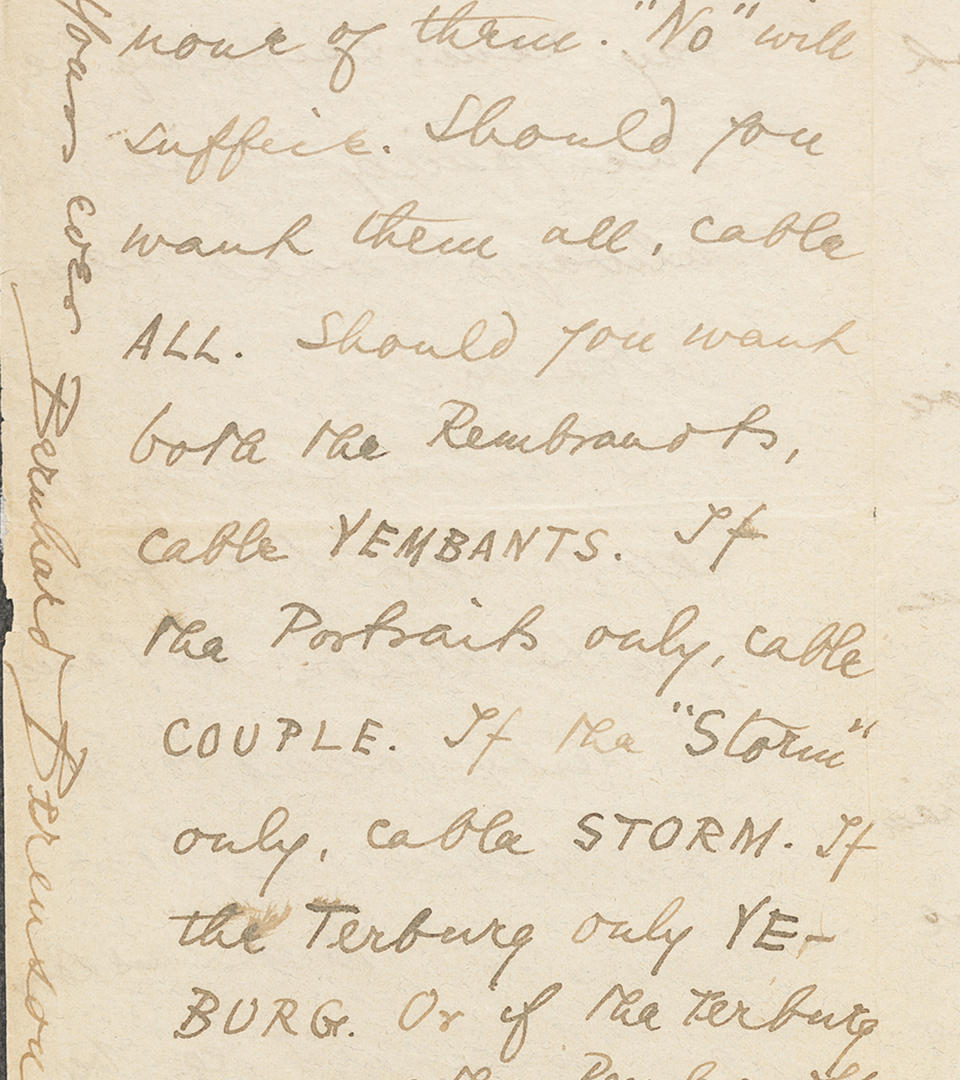 The Photograph
Berenson sent a photograph of the Rembrandt with his letter, imploring her to leap at this exciting opportunity. He called it "one of the most precious pictures in existence." Berenson was not shy about tapping into Isabella's desire to acquire "big game," the nickname for major works by old master painters.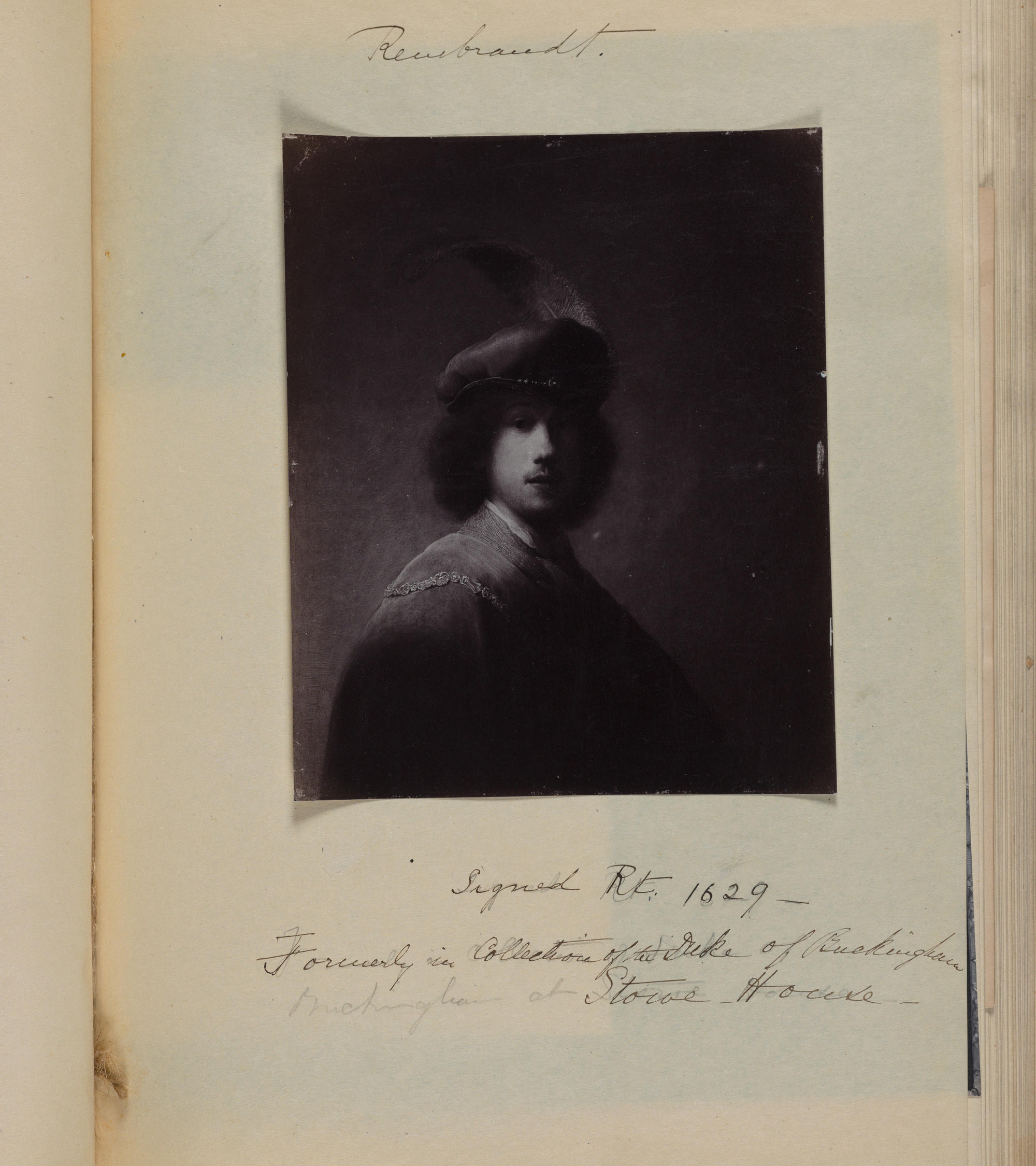 A Precedent
Four years earlier, Isabella had outbid two leading museums–the National Gallery in London and the Musée du Louvre in Paris–in her pursuit of another Dutch masterpiece, Vermeer's The Concert. The work by the Dutch master was Isabella's first major art acquisition.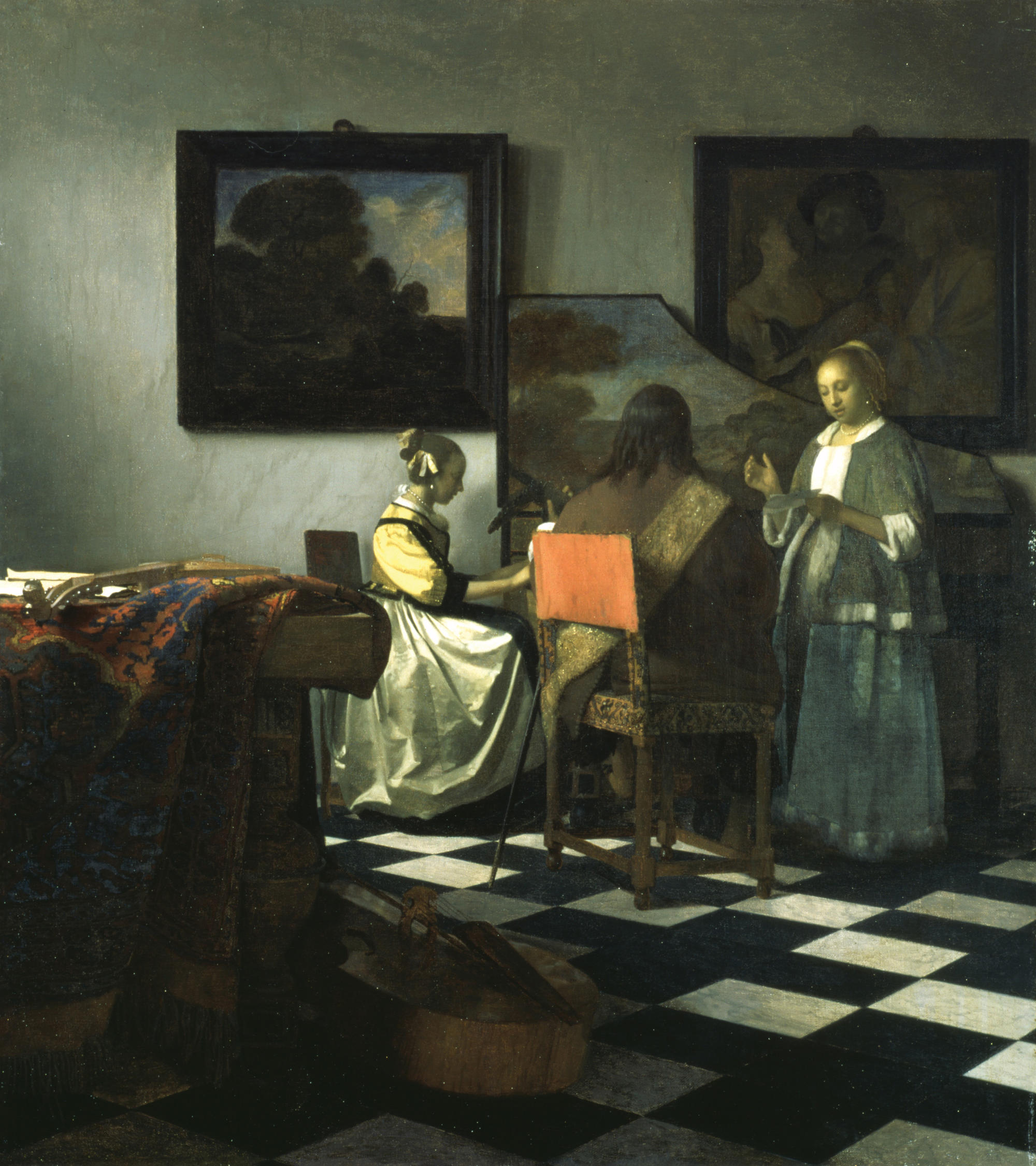 An Irresistible Offer
To Isabella, Bernard's offer of the Rembrandt was irresistible. Driven by the potential of competition for a work of such outstanding beauty and significance, she cabled him an enthusiastic reply: "I am bitten by Rembrandt and today being Sunday, I wait until tomorrow and then cable YES REMBRANDT What do you think of that!"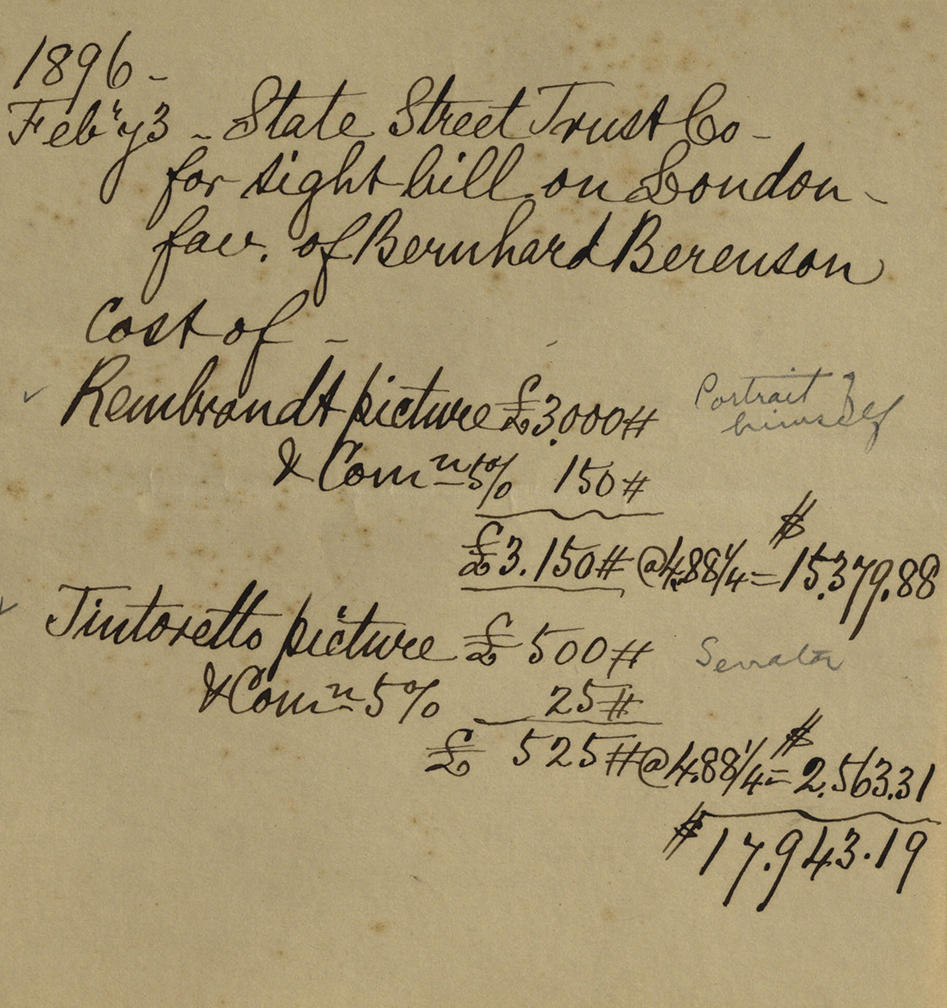 A Place of Pride
When it arrived in Boston, Isabella gave the new Rembrandt portrait pride of place in the Drawing Room of her home at 152 Beacon St., where it could please and impress her guests.
The First Piece of a Museum
Several years later, when her Museum was complete, Isabella installed this painting in the Dutch Room. Rembrandt's Self Portrait was not only a cornerstone of this space, but fundamental to her entire conception of the Museum. According to Morris Carter, the Museum's first Director, this was the first painting Isabella had purchased with "the intention of developing a real museum collection."