Isabella's quest to own John Singer Sargent's colossal masterpiece.
El Jaleo
El Jaleo by John Singer Sargent is an icon of the Isabella Stewart Gardner Museum. Sargent painted El Jaleo a few years before he met Isabella Stewart Gardner, but it took more than 30 years for her to secure the painting she long coveted. Tucked into a niche in the Spanish Cloister, El Jaleo is often the first painting you see in the Gardner Museum. Its thoughtful installation exemplifies Isabella's museum style.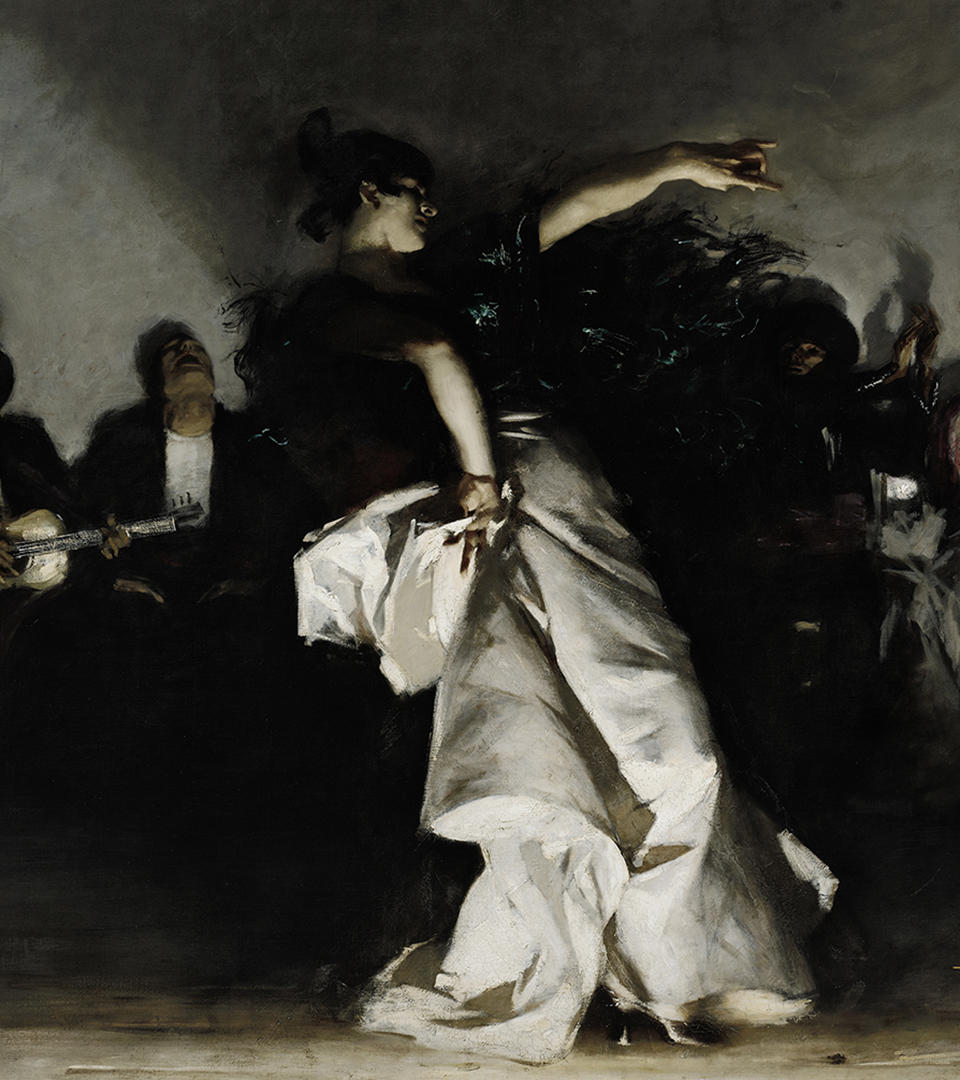 Sargent and Gardner
Henry James introduced Isabella to John Singer Sargent in London in 1886 and the two became close friends. He was one of the contemporary artists she promoted; in fact, Sargent used one of the upstairs galleries as a studio on several occasions in the beginning of 1903.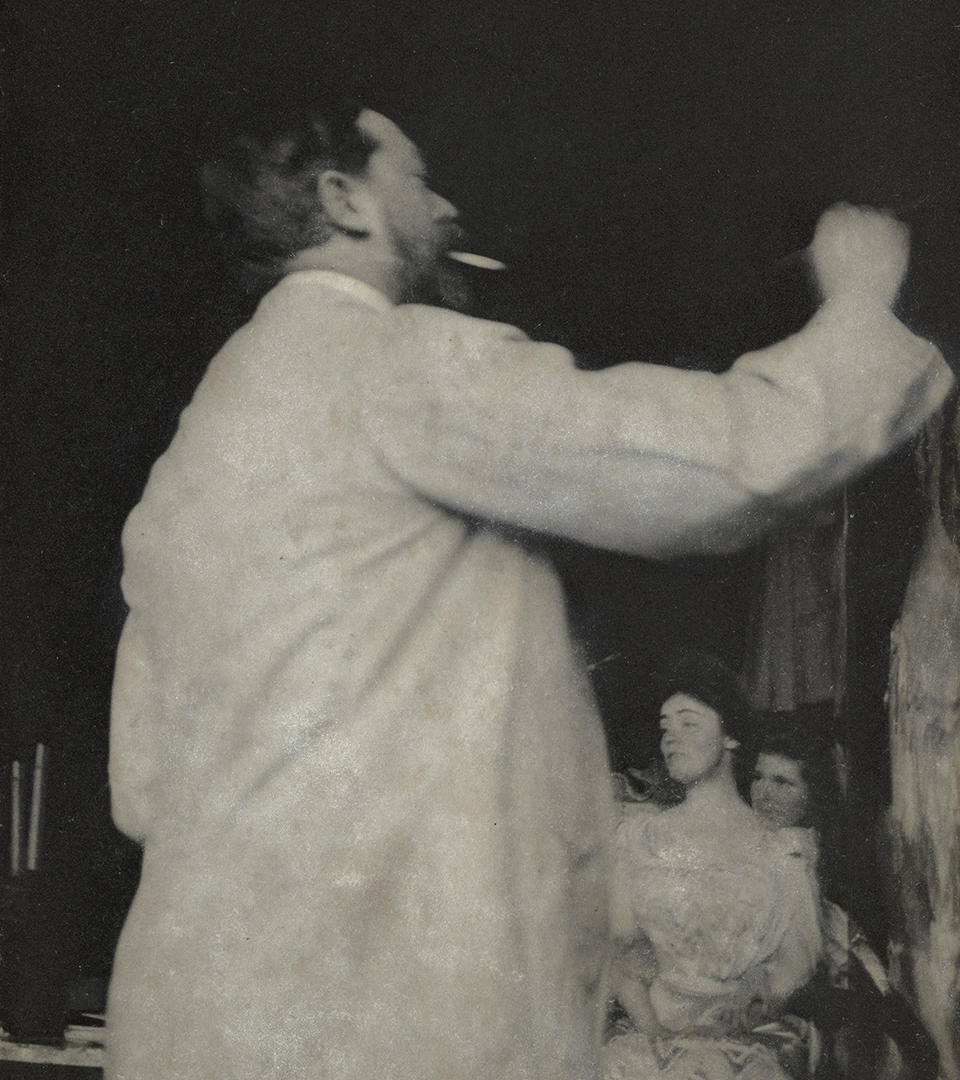 Friendship
Isabella and Sargent stayed in touch throughout their lives, corresponding frequently (the Museum's archives include almost 200 letters from Sargent). The two wrote to each other about art and music, and recommended books to each other. When together in Boston, they would go to the opera, the symphony, and even see a Charlie Chaplin movie.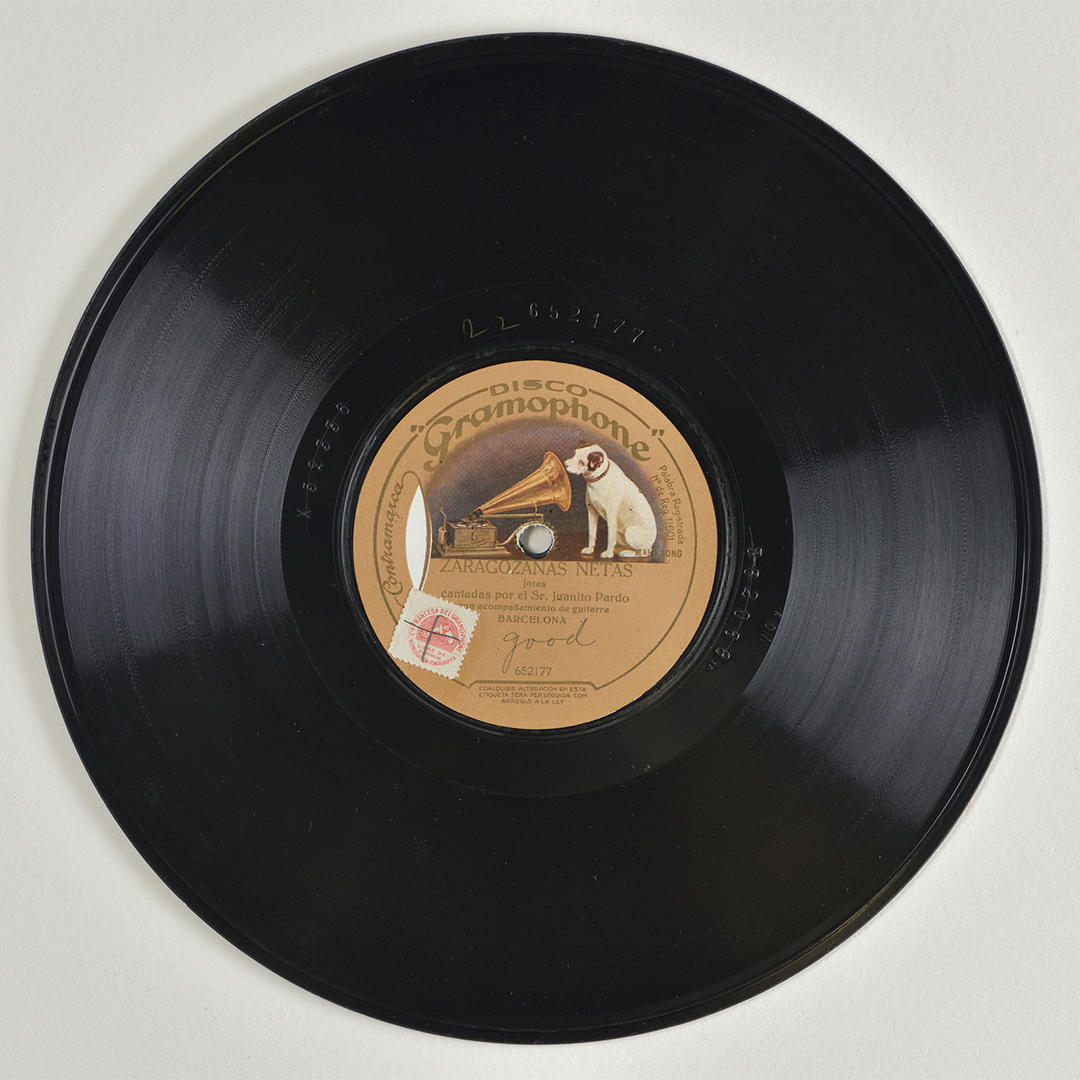 Connection
El Jaleo was purchased by Boston collector Thomas Jefferson Coolidge in 1882. Isabella and Coolidge ran in the same Boston circles and shared a family connection; he was the brother of John Lowell Gardner's brother-in-law. Isabella may have first seen the work during an 1888 exhibition at the St. Botolph Club. It was also on public view at the Museum of Fine Art Boston for four years starting in 1897. Wherever she was first introduced to El Jaleo, Isabella coveted the painting.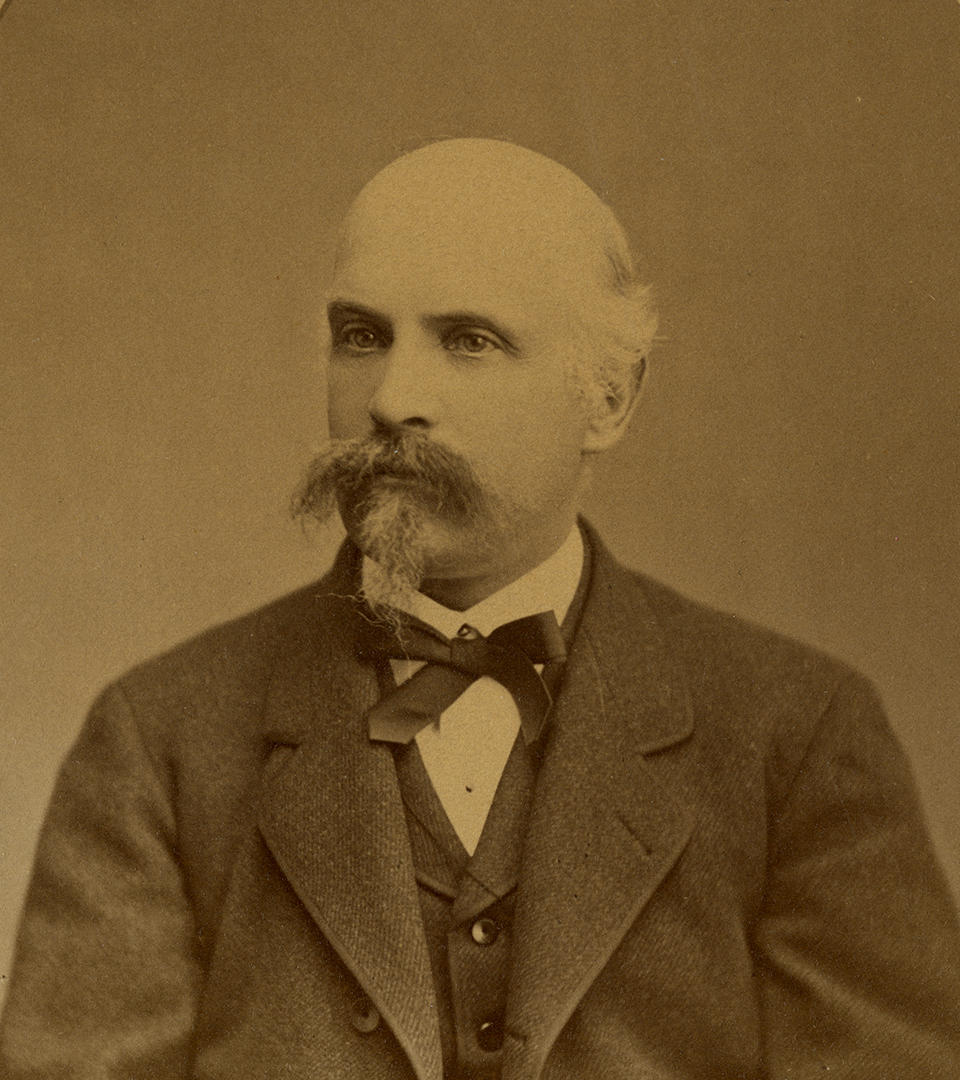 Construction
After her Museum opened in 1903, Isabella acquired a series of tapestries that simply did not fit into the Museum. It is thought that to create a place for these works as well as El Jaleo, Gardner dismantled the Museum's two-story music room and built the Tapestry Room and Spanish Cloister. The work began in 1913, the same year Coolidge once again lent El Jaleo to the Museum of Fine Arts, which at the time was anxious to acquire a major painting by Sargent.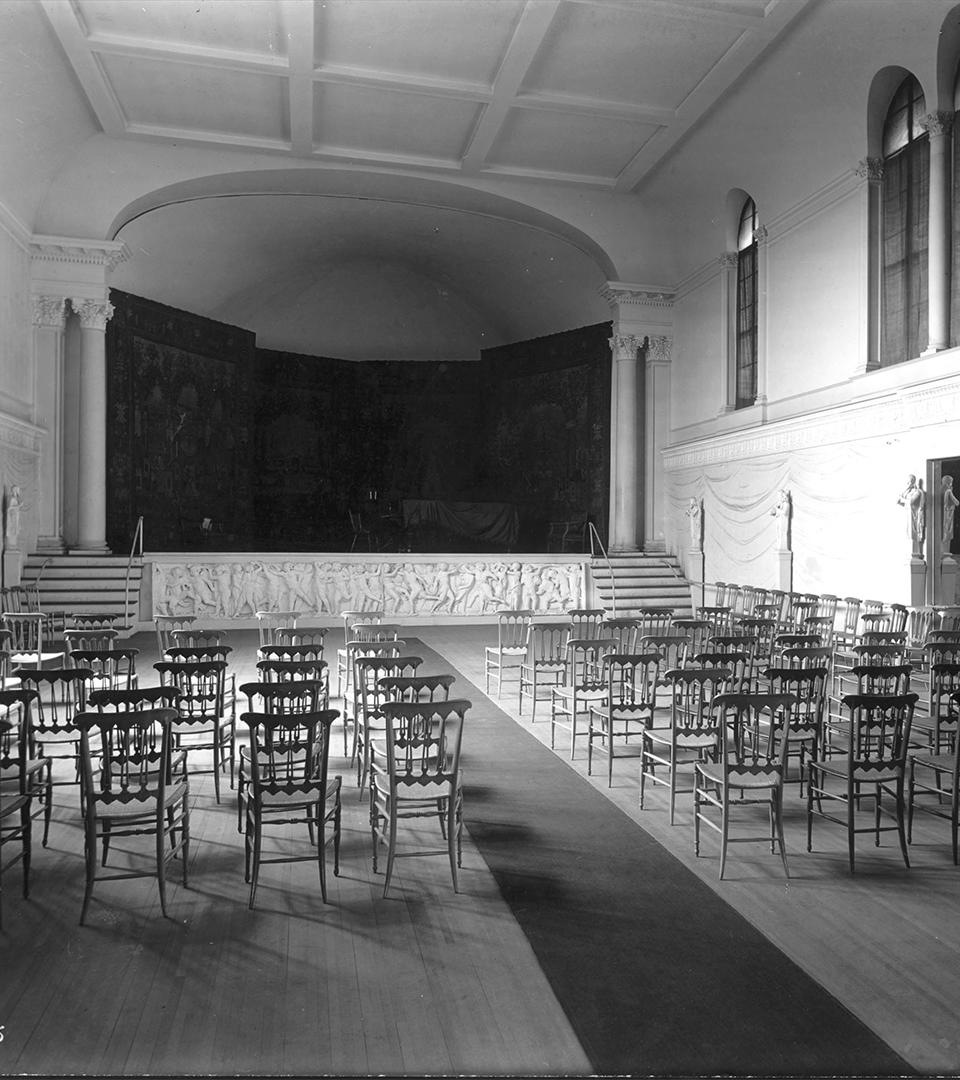 Installation
Gardner enshrined the massive painting in a deep niche with an extravagant Moorish arch, and installed a mirror to the left to further draw the viewer in and to capture natural light from the adjacent courtyard. She lit the painting from below, echoing the floodlights that catch the dancer's white skirt and cast shadows behind her. A few steps back is a wall embedded with hundreds of brightly colored tiles from a Mexican church, which Isabella herself spent hours arranging.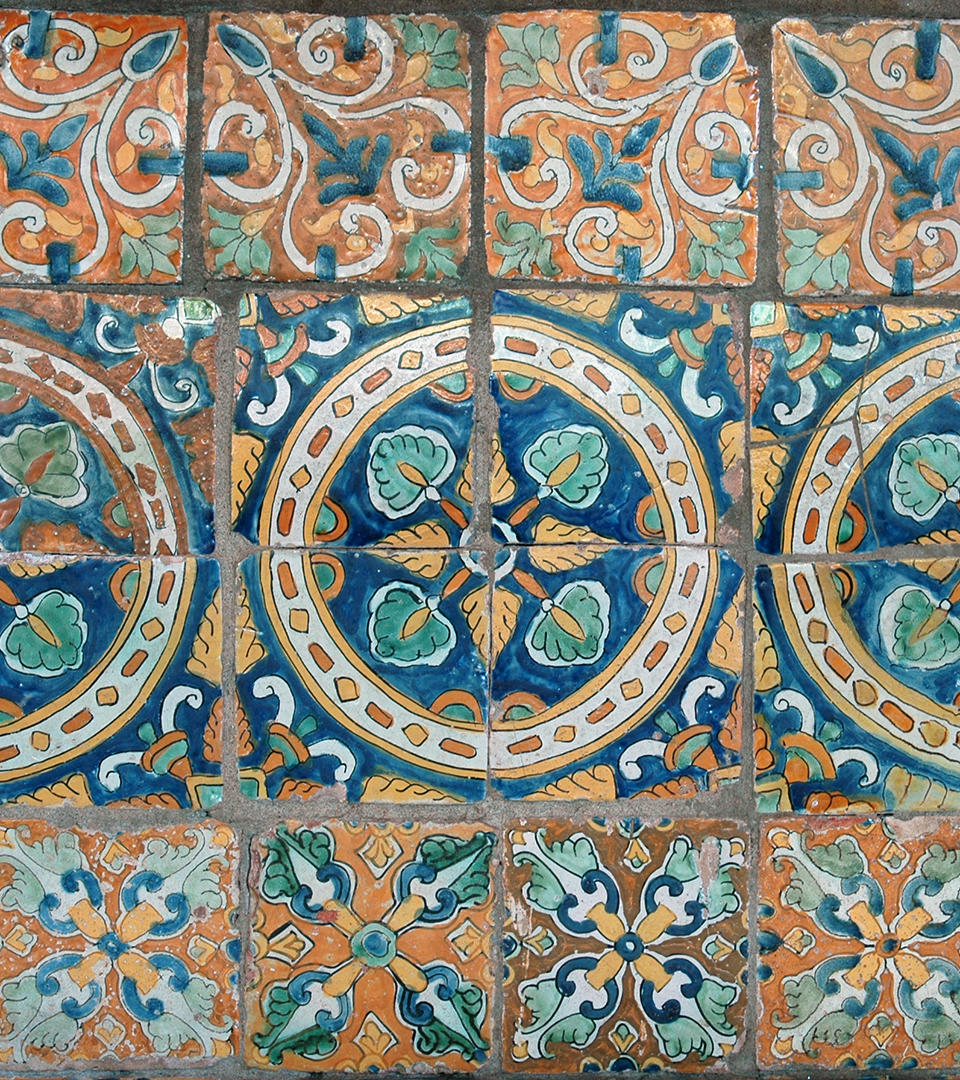 Ownership
Gardner completed work in December 1914 and revealed it to Coolidge. Enshrined within its niche and surrounded by exuberant Spanish ceramics, this installation offered the potential to transform this piece from painted canvas into a sensory experience, inviting the viewer into a Spanish café full of music, dance, and people. When Coolidge saw the stage Isabella had set, he offered El Jaleo to her as a gift, and it became a part of Gardner's permanent collection.