How Titian's masterpiece, The Rape of Europa, was given pride of place in Isabella's museum.
Europa
Isabella Stewart Gardner was both a collector and the curator of her museum, creating elaborate displays for her masterpieces. In 1896, she acquired Titian's Rape of Europa, and it became the most important Renaissance painting in the United States. After Isabella finished the construction of her museum in 1901, she made Europa the Titian Room's focal point, curating an installation worthy of its illustrious heritage and iconic status.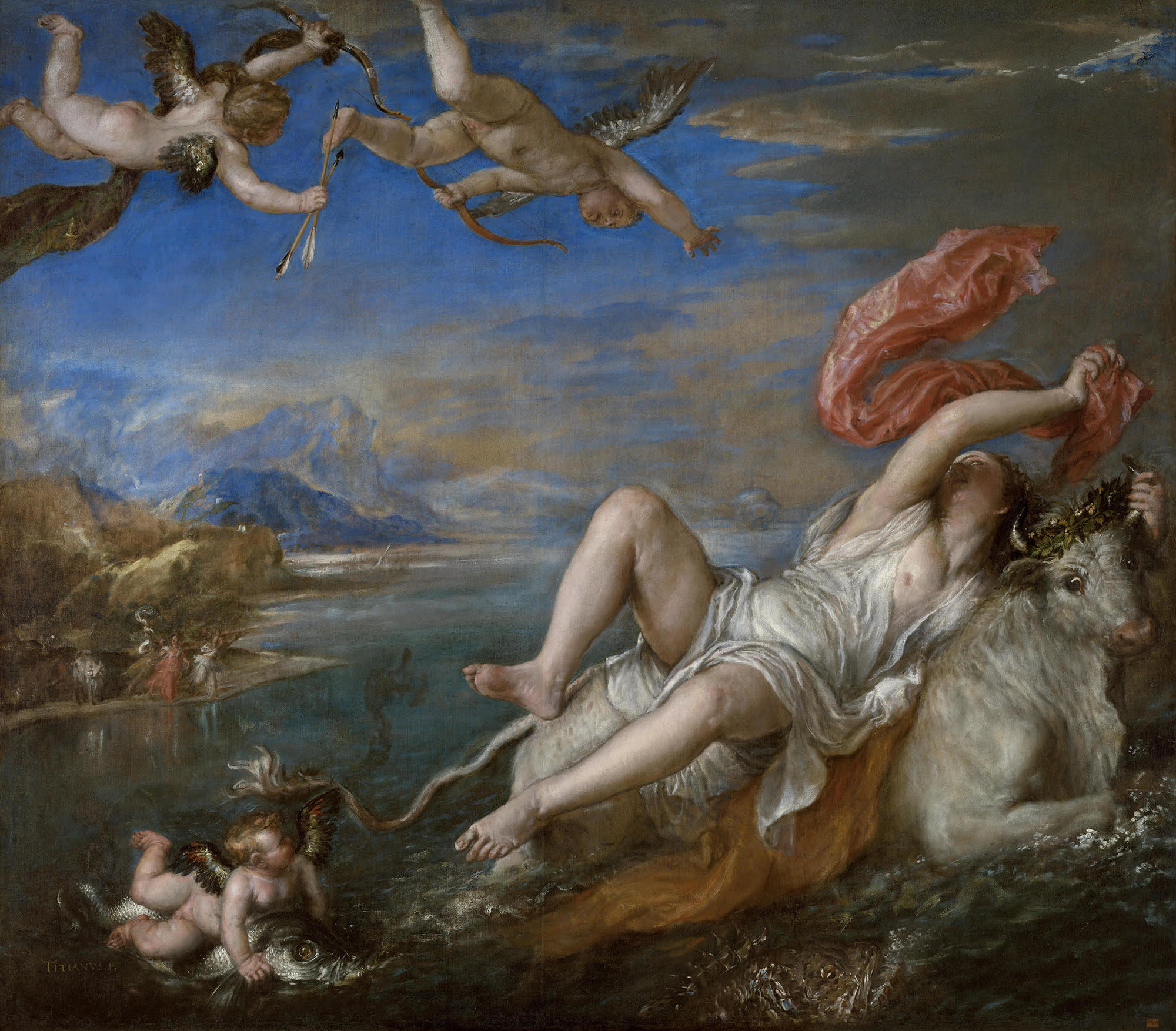 Acquisition
Isabella Stewart Gardner acquired Europa with the help of her friend and advisor, the art historian Bernard Berenson, who was instrumental in helping her to build her collection. In 1896, he learned that the painting—then in a private collection in England—was for sale, and offered it to Gardner in a letter. "One of the few greatest Titians in the world is Europa… I am dying to have you get [it]… Cable, please the one word YEUP= Yes Europa, or NEUP= No Europa."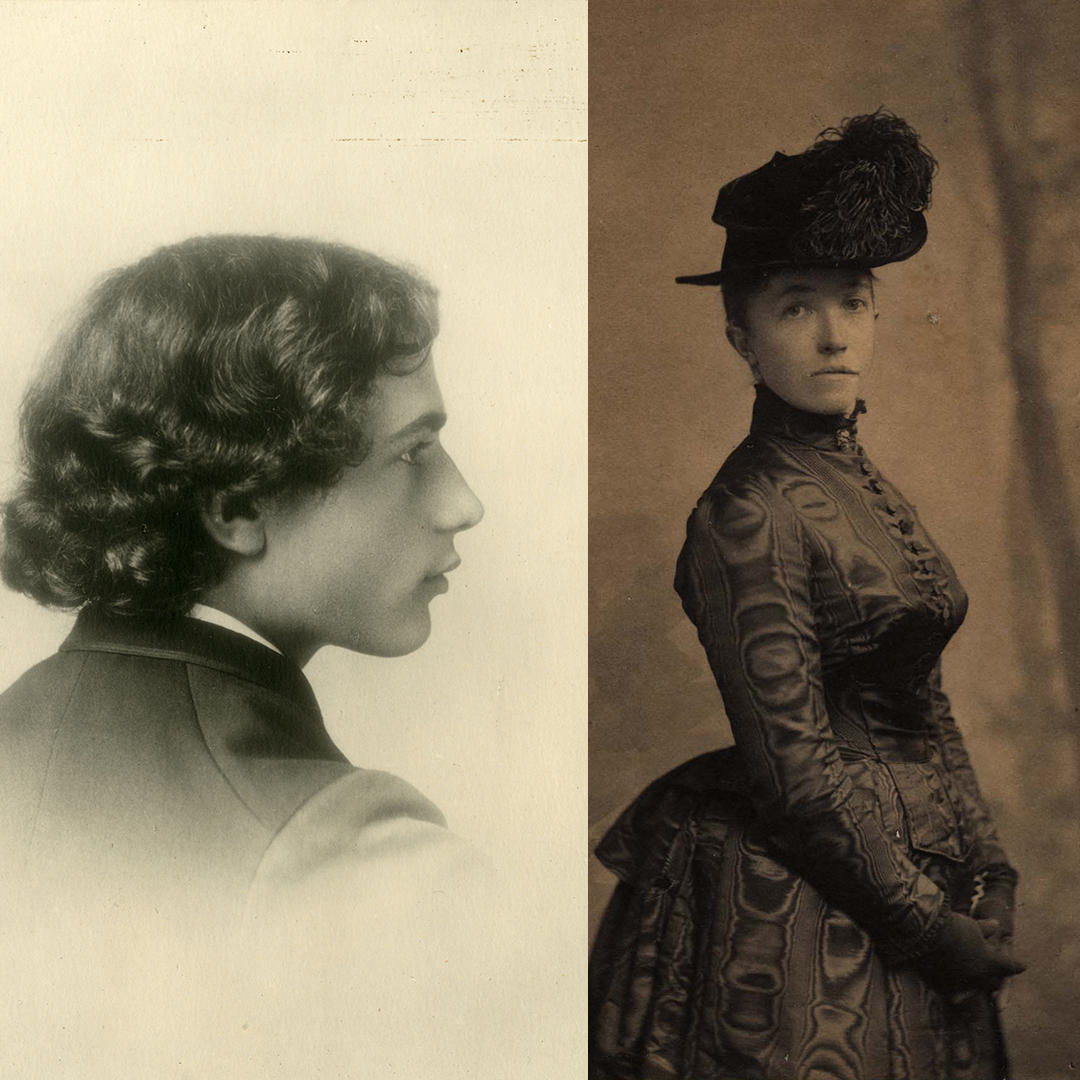 Masterpiece Won
Isabella responded immediately, paying £20,000 for the painting plus Berenson's commission. She was filled with anticipation for its arrival. She wrote, "When comes Europa? I am feverish about it. Do come over, just to unpack her and set her up in her new shrine! Do!"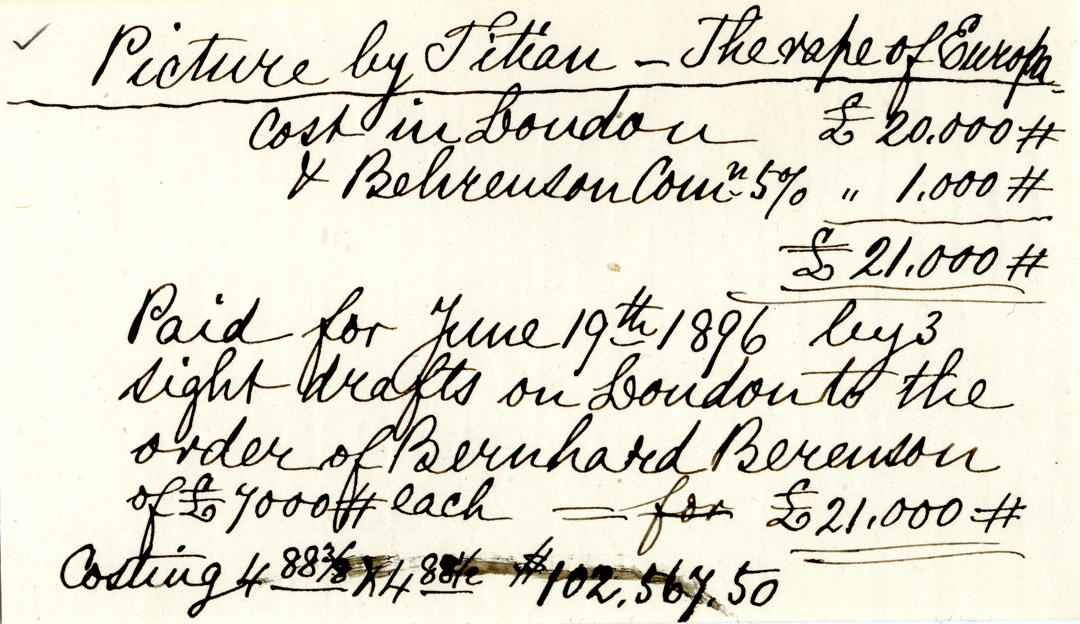 Beacon Street
When the painting finally arrived in September, Gardner gave Europa pride of place in her Beacon Street home, flanking the drawing room fireplace. Europa proved to be a tight squeeze; the enormous painting barely fit between a bookshelf and the ceiling. Despite the cramped arrangement, the painting attracted a crowd. Gardner wrote, "I am having a splendid time playing with Europa. She has adorers fairly on their old knees—men of course."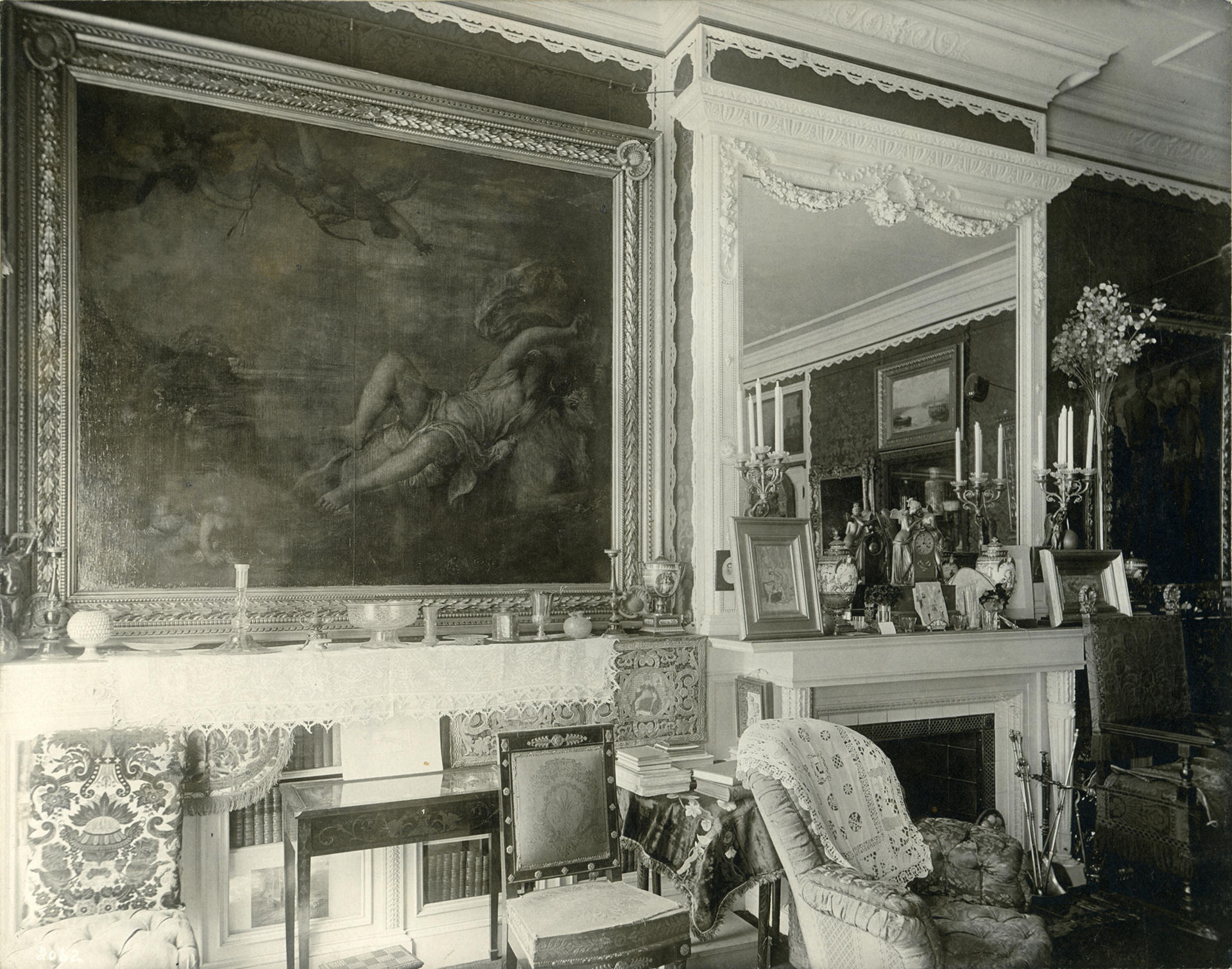 I am breathless about the Europa, even yet! I am back here tonight... after a two days' orgy. The orgy was drinking myself drunk with Europa and then sitting for hours in my Italian Garden at Brookline, thinking and dreaming about her. Every inch of paint in the picture seems full of joy.
— Isabella Stewart Gardner to Bernard Berenson, September 19, 1896
Titian Room, 1903
At her Museum, Gardner chose the third floor, a room with high ceilings, for Europa. She situated it next to a large window, taking advantage of the natural light. In honor of the famous painter, she named this space the Titian Room, attesting to the importance of the artwork.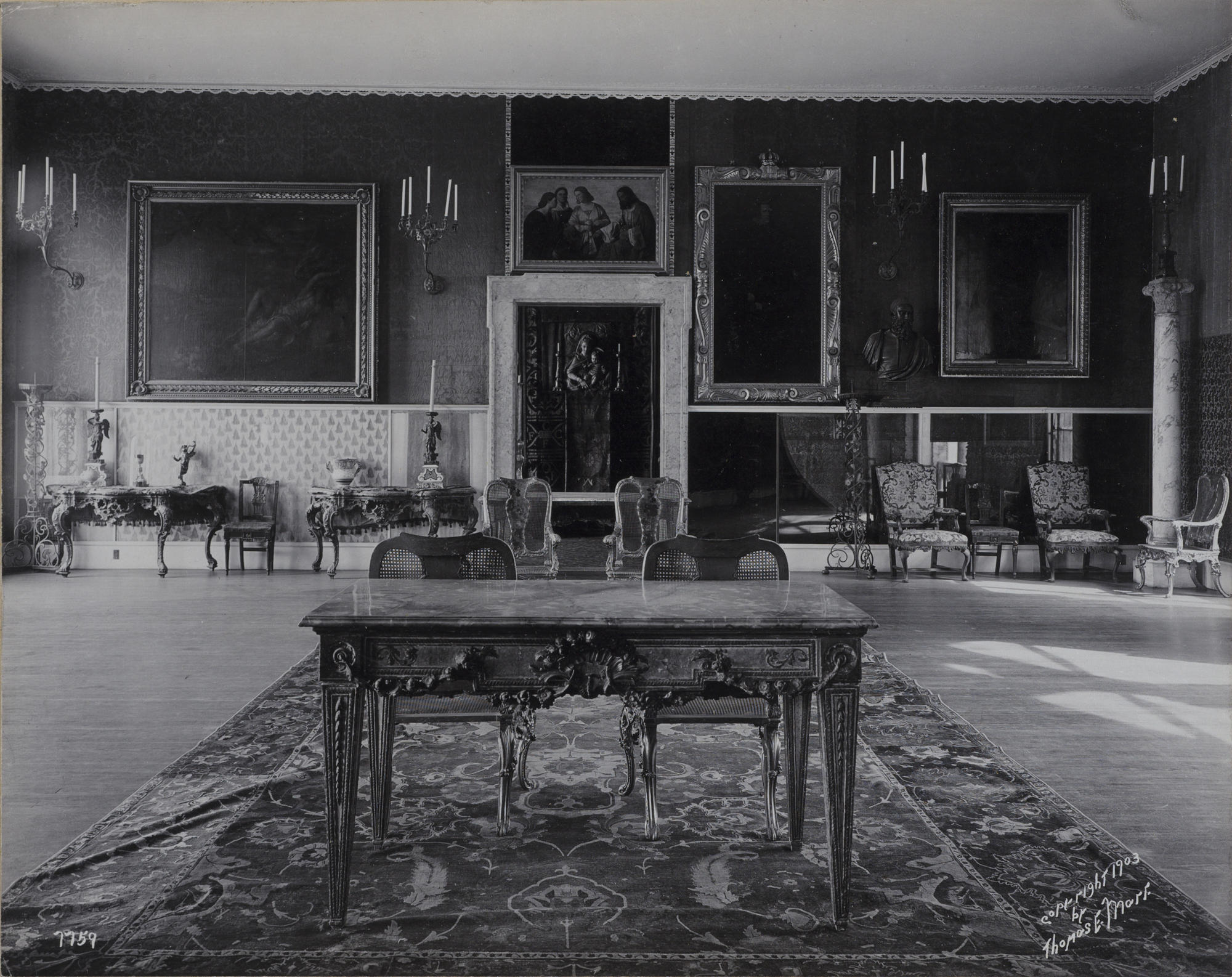 Rearranging
Gardner often shifted objects to accommodate new acquisitions and fine-tuned existing installations to the last detail. On the table below Europa, she placed a small French sculpture of a cherub. Between 1903 and her death in 1924, Gardner shifted its position from standing on the table to lying down. In this pose, the little winged boy calls attention to his counterpart in Titian's painting, who rides a monster-like dolphin, in a pose reminiscent of Europa herself.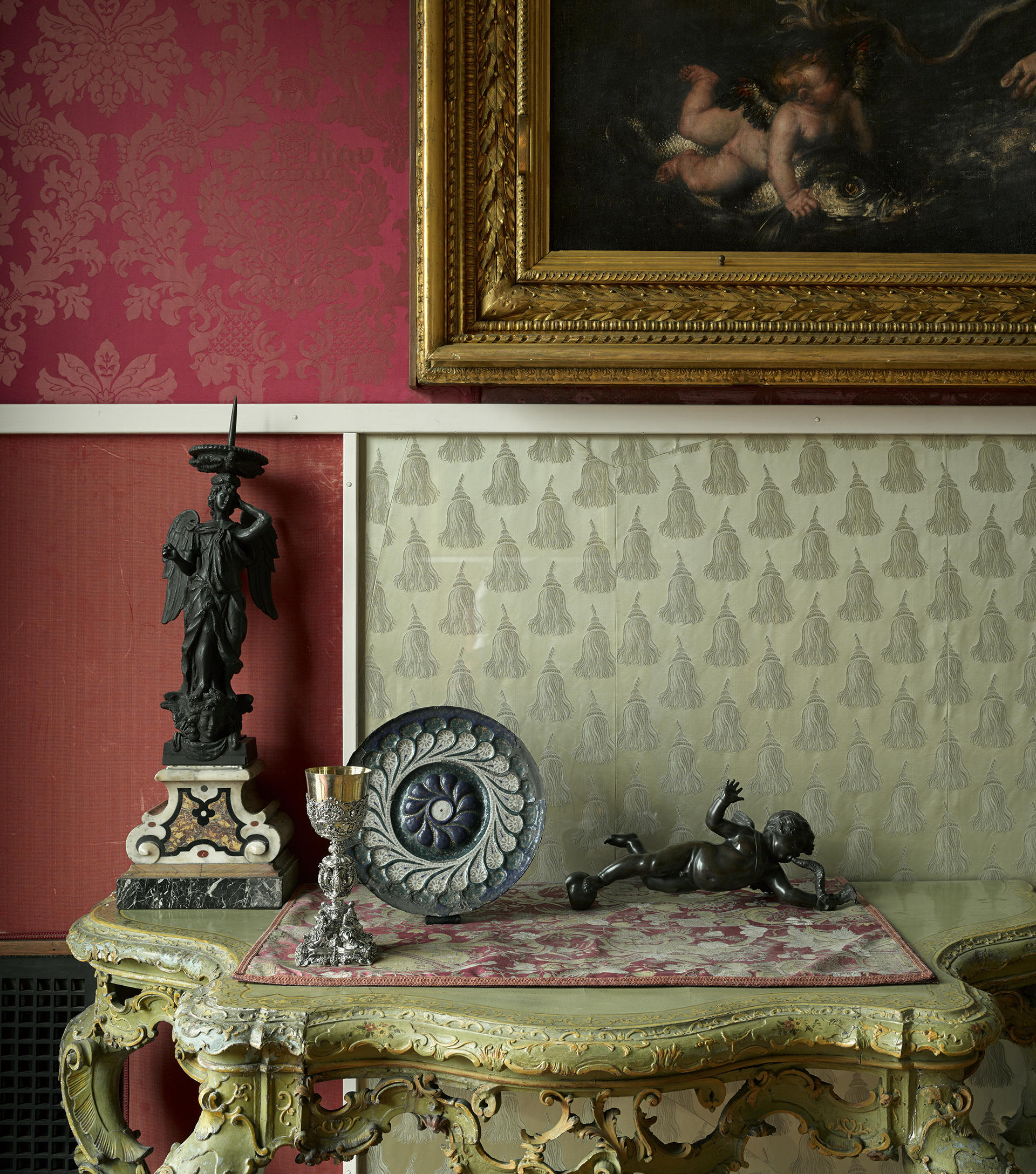 The Gown
Isabella made the installation of Europa very personal. The fabric below Titian's masterpiece is cut from one of her silk gowns, designed by the House of Worth in Paris. Just as Titian depicts the nymph Europa in a state of rumpled undress, Gardner relinquishes one of her own garments for public display. And her choice of gown cannot be a coincidence. The bold pattern of tassels direct our gaze to the bull's tail.