Before Isabella created her museum, much of her art collection was on display in her home at 152 Beacon Street in Boston's Back Bay neighborhood. As a private residence it was rarely open to the public, but for three days at the end of March 1900 Isabella opened the doors of her home.
The Boston Globe ran an article with the headline: "Rare Art Treasures/ Mrs. John L. Gardner's Collection on Exhibition/ Masterpieces by Great Artists of the World – Paintings, Sculptures and Carvings/ House on Beacon St. Thrown Open to Public in Interest of a Noble Charity."¹ For an important philanthropic cause, Isabella Stewart Gardner had decided to sell tickets for the public to view her art collection; the sales benefited the building fund of Cotting School.
Founded in 1893 by Dr. Augustus Thorndike and Dr. Edward Bradford, two pioneering orthopedic surgeons from Boston's Children's Hospital, Cotting School was the first school in the country for physically disabled children of all backgrounds living in Boston.² The ground-breaking school offered free education to children typically excluded from classrooms and playgrounds because of their physical differences. Based on examples of schools in Europe, the school took a holistic approach to care by offering the students access to medical care and healthy foods, as well as opportunities to both play and learn in playgrounds and classrooms that were specifically designed to be accessible. There was even door to door transportation for pupils. In addition to traditional classroom instruction, pupils could learn crafts, including sewing and basket making, and older children had opportunities for vocational training in trades such as shoe cobbling, typing and type-setting and printing.
The need and interest in the school grew exponentially in the first five years; and it quickly outgrew successive temporary locations. In 1900, the institution purchased land for a new school on St. Botolph Street (less than a mile from the Museum); they started fundraising to build a permanent purpose-built building.
Like many wealthy Bostonians at that time, Gardner hosted charity events to raise money for causes she supported. During her lifetime and upon her death through bequests, her philanthropic giving focused on local organizations dedicated to the welfare of Boston-area residents—often women, children, and animals.
Though active in a range of philanthropic activities, in 1900—as is the case today—Gardner was best known for her art collection. Newspapers covered each of her new notable acquisitions, and it was well-known that she had an impressive but still private cache of work by Botticelli, Rembrandt and other Old Masters rarely seen outside of Europe. As a result, despite their high price, tickets sold fast to curious Bostonians. It was $2 for the morning viewing, and $3 for the afternoon viewing—what would be around $55 and $80 respectively today. They were sold at the school's Newbury Street location. This would be the first and last glimpse the public would have of her art collection until Gardner opened her museum Fenway Court several years later in 1903. The event also provided an opportunity for Gardner to test logistics of ticket sales, crowd control, and wayfinding that she would soon need to develop for her museum. At the very moment she hosted this fundraiser, the future site of her museum along the Fens was being readied for construction to start in the spring; architectural plans were being finalized.
People came prepared to see much, but most of them were not quite prepared for the art feast which was laid before them. It is a rare opportunity to see a great collection, not only of pictures by the most famous masters, but works of sculpture, rare tapestries, splendid wood carvings, objects in bronze, iron, brass and silver–- every one historic and each an artistic gem.
— Boston Globe, 30 March 1900
Visitors to the Beacon Street exhibition were invited to tour the entry hall, music room, red drawing room and dining room led by a small paperback guide that provided short descriptions of the artworks on display. The guide book was created especially for the event, cost $.25 at the door, and also served as an example of printing work produced by students in Cotting School's press, which was a functioning printing shop where students in the vocational training program could hone their skills and earn a wage.
The special exhibition raised $1,500 in funds (about $50,000 today) towards the construction of the new building on St. Botolph Street, which opened to students in 1903. Gardner's largest contribution to Cotting School came through a bequest in her last will and testament, which in 1926, enabled the construction of an addition that doubled the size of the facility. The buildings Gardner helped fund served as the school's home until it moved to Lexington, a town west of Boston, in the 1980s. (The original building is now part of the campus of New England Conservatory.) Cotting School continues to educate students ages 3-22 with a broad range of learning and communication disabilities, physical challenges and complex medical conditions to this day.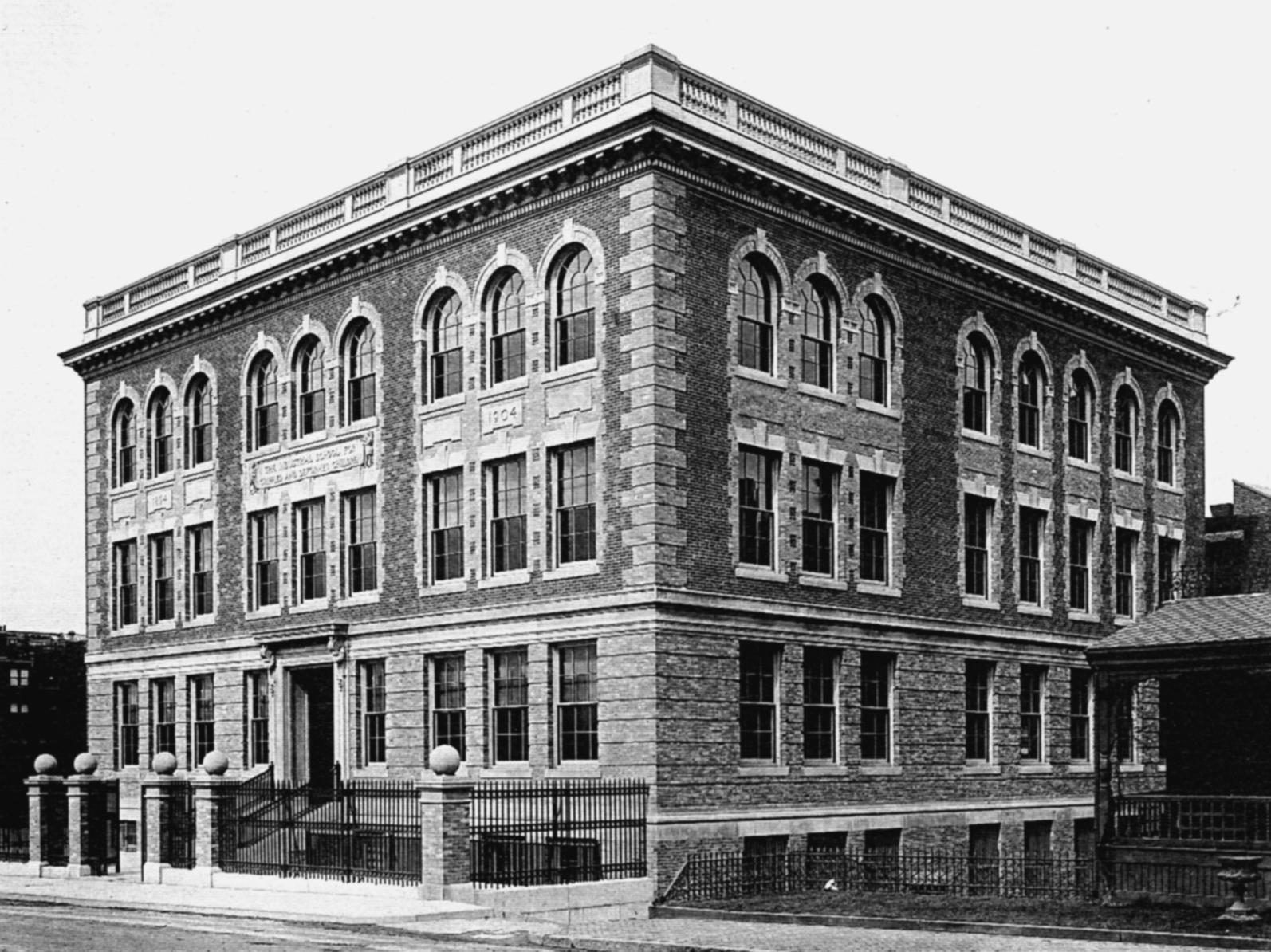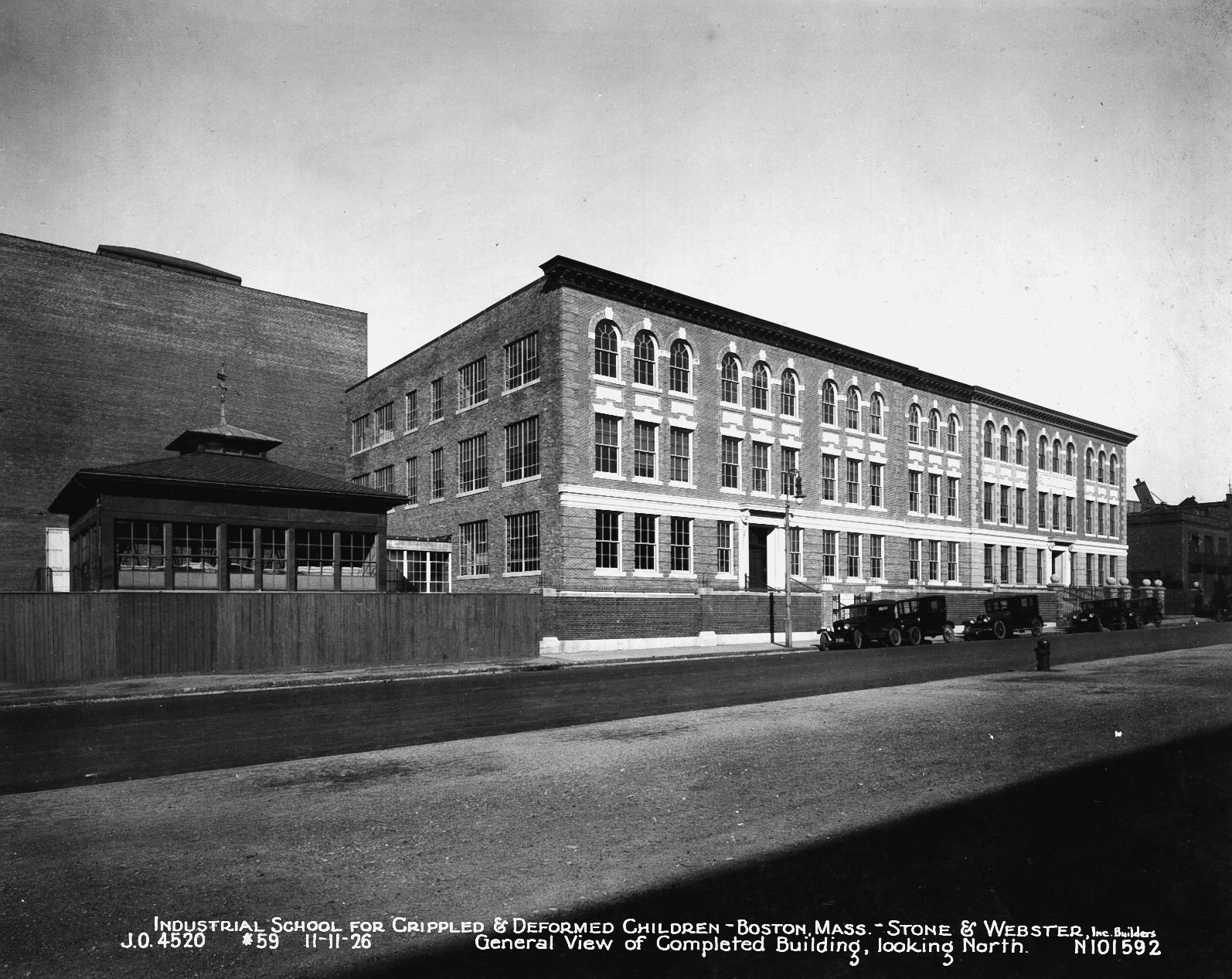 ¹ "Rare Art Treasures: Mrs. John L. Gardner's Collection on Exhibition…," Boston Globe, 30 March 1900, p.7
²Formerly called the Industrial School for Crippled and Deformed Children, the original name belies the progressive mission of the school and its founders according to David Manzo and Elizabeth Campbell Peters. Cotting School: The Campus History Series, Acadia Publishing (2008), p.76