Accessibility at the Gardner
Committed to Accessibility
The Isabella Stewart Gardner Museum welcomes visitors with disabilities to enjoy our collection and special exhibitions, and to participate in our programs and events. We offer a variety of resources to ensure the accessibility of the Museum and our programming.
Housed in a stunning 15th-century Venetian-style palazzo, the Palace galleries remain as Isabella herself arranged them, as stipulated by her will. The historic building has various types of flooring, rooms with narrow doorways, and low light levels to preserve the exquisite works of art on display.
The New Wing, which opened in 2012, expands our ability to provide an exceptional experience for all. The New Wing features visitor amenities, learning spaces, a performance hall, and special exhibition gallery.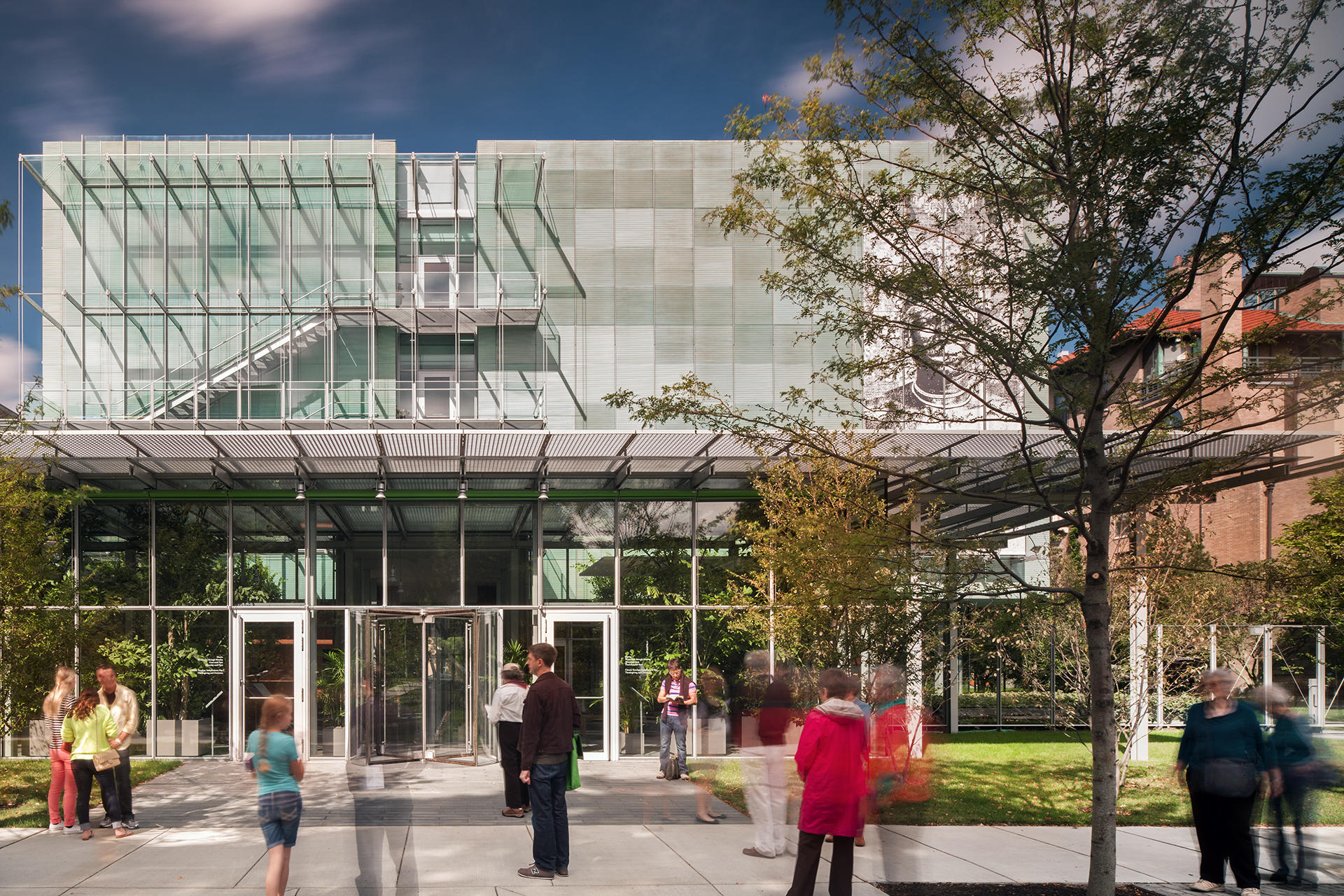 Parking and Arrival
There are two designated handicapped parking spaces and a ramped loading zone in front of the Museum. There are four additional handicap spots at the end of Evans Way park on Tetlow Street.
General Assistance
Volunteers wearing "Ask Me" buttons can be found throughout the Historic Palace. They are here to answer your questions about the Museum's history, collections, and exhibitions. Visitor Services and Security staff, identified by their staff ID badges, can also assist with questions about accessibility resources.
VISITORS WITH LIMITED MOBILITY
The Museum offers a limited number of wheelchairs, rollators, and canes for use, free of charge, on a first-come, first-served basis. Please inquire at the admission desk. Motorized wheelchairs are permitted but may not fit through all doorways.
Please see additional notes in the "Getting Around the Museum" section of this page and our brochure for navigating specific areas.
VISITORS WHO ARE BLIND OR HAVE LOW VISION
An introduction to the Museum is available in large print and Braille.
Audio guides, available at the admission desk and on our website, are available free of charge to the blind or those with low vision.
Service animals are welcome in the Museum.
VISITORS WHO ARE DEAF OR HARD OF HEARING
The audio tour transcript is available free of charge to deaf or hard of hearing—just ask a Visitor Services staff member at the admission desk. Neckloops are also available to accompany the audio tour.
GETTING AROUND THE MUSEUM
Elevators and Lifts
Both the Palace and New Wing have a main elevator for visitor access to all public floors.
The historic palace has a lift as an alternative to the two steps that lead to the main elevator.
The second and third balconies of Calderwood Hall can be accessed using a lift, after taking the main elevator to the fourth floor.
Restrooms
Accessible restrooms are located on the basement level of the new wing. Additionally, all other restrooms in both buildings have accessible stalls.
The Museum offers a variety of talks and tours for visitors. Special tour accommodations are available with advance request, including a sighted guide or American Sign Language interpreter. Private tours for school and adult groups can also be scheduled in advance. For more information please call the Tour Manager at 617 278 5147.