In July 1886, Isabella Stewart Gardner met the young writer Violet Paget, who published under and socially used the purposefully androgynous pseudonym Vernon Lee. Henry James introduced the two to each other in London, and they soon crossed paths again in Venice in September that same year. The two women founded their friendship on a shared appreciation of art, aesthetics, and antiquarian books.
In Venice, Isabella quickly identified Lee as a shopping partner. The duo combed through the city's bookstores in a "drive for rare books," but they were not always successful—in an 1887 letter to Isabella, Lee lamented their failure to find a copy of Dante's Vita Nuova. However, during one of their shopping excursions, Gardner purchased an incunabula, or early printed book, of the devotional letters of Saint Catharine of Siena, which is now on display in the Dante Case in the museum's Long Gallery.
Vernon Lee was an ideal companion for these book-buying missions. By the time she met Isabella, she had already gained a reputation as a writer of short stories and nonfiction essays on Italian culture.
[Vernon Lee's] knowledge of the arts and artists [of Venice], books and writers of the Renaissance is impressively broad and at command. She is much pleased with life in Venice.
— Daniel Curtis to Mary Curtis, 18 September 1885 (from the Biblioteca Nazionale Marciana, Venice)
Over the course of a fifty-year writing career, Lee published dozens of volumes on topics ranging from Italian Renaissance aesthetics to the supernatural. She even dabbled in horror fiction.
A childhood friend of John Singer Sargent (both grew up in expatriate families in Italy), Lee quickly became a regular feature in the Palazzo Barbaro circle of anglophone expatriates in Venice. Both she and Isabella were frequent guests at the Palazzo, owned by the Boston-born Curtis family—Daniel, Ariana, and their son Ralph.
Similarly to Henry James in his novel The Wings of the Dove, Vernon Lee drew literary inspiration from the Palazzo Barbaro. The palazzo's architectural environment inspired her, as did the human dramas that took place there. Her 1890 supernatural short story, The Wicked Voice, was based on an 1886 recital by the British singer Mary Augusta Wakefield. Isabella Stewart Gardner attended that recital, alongside Lee.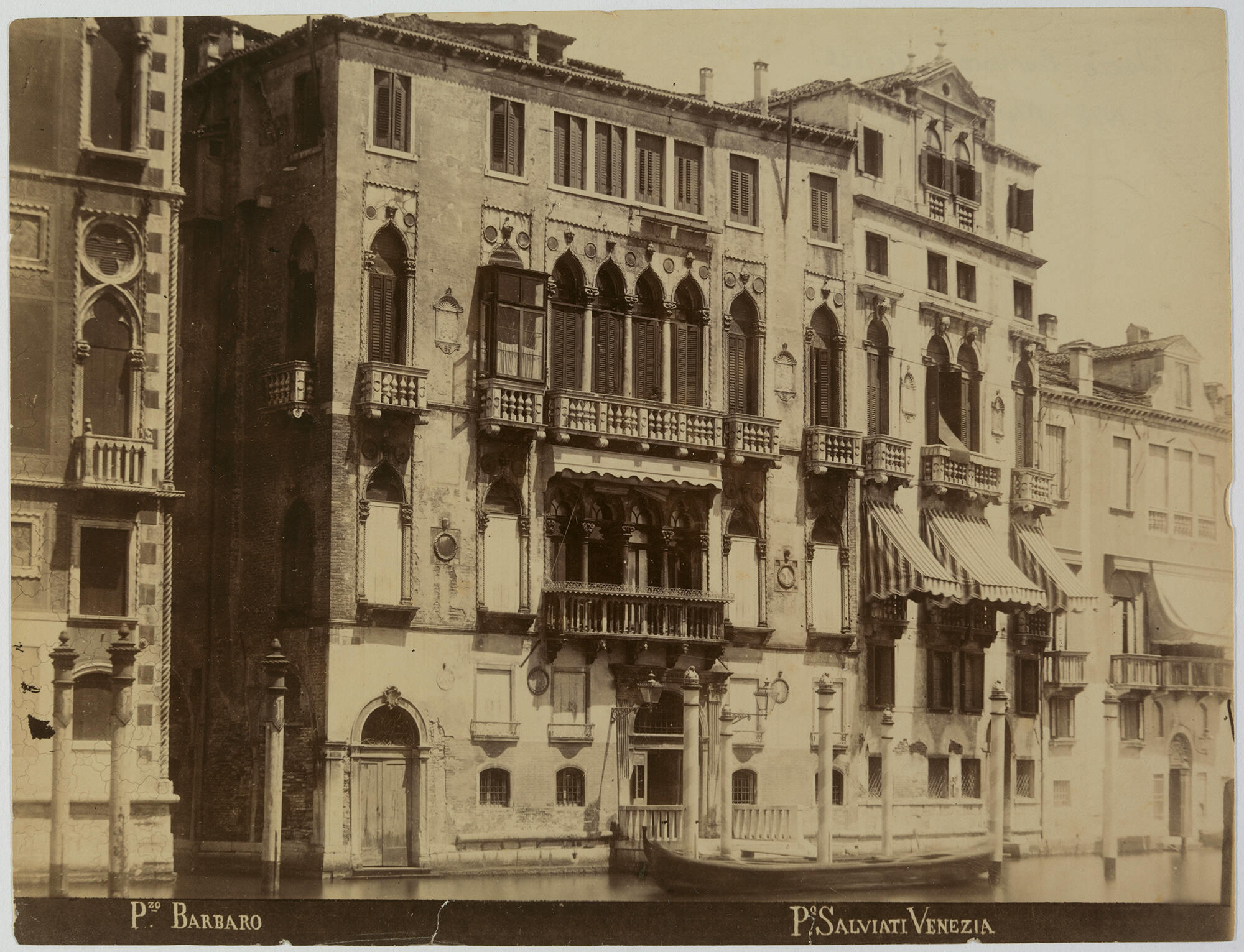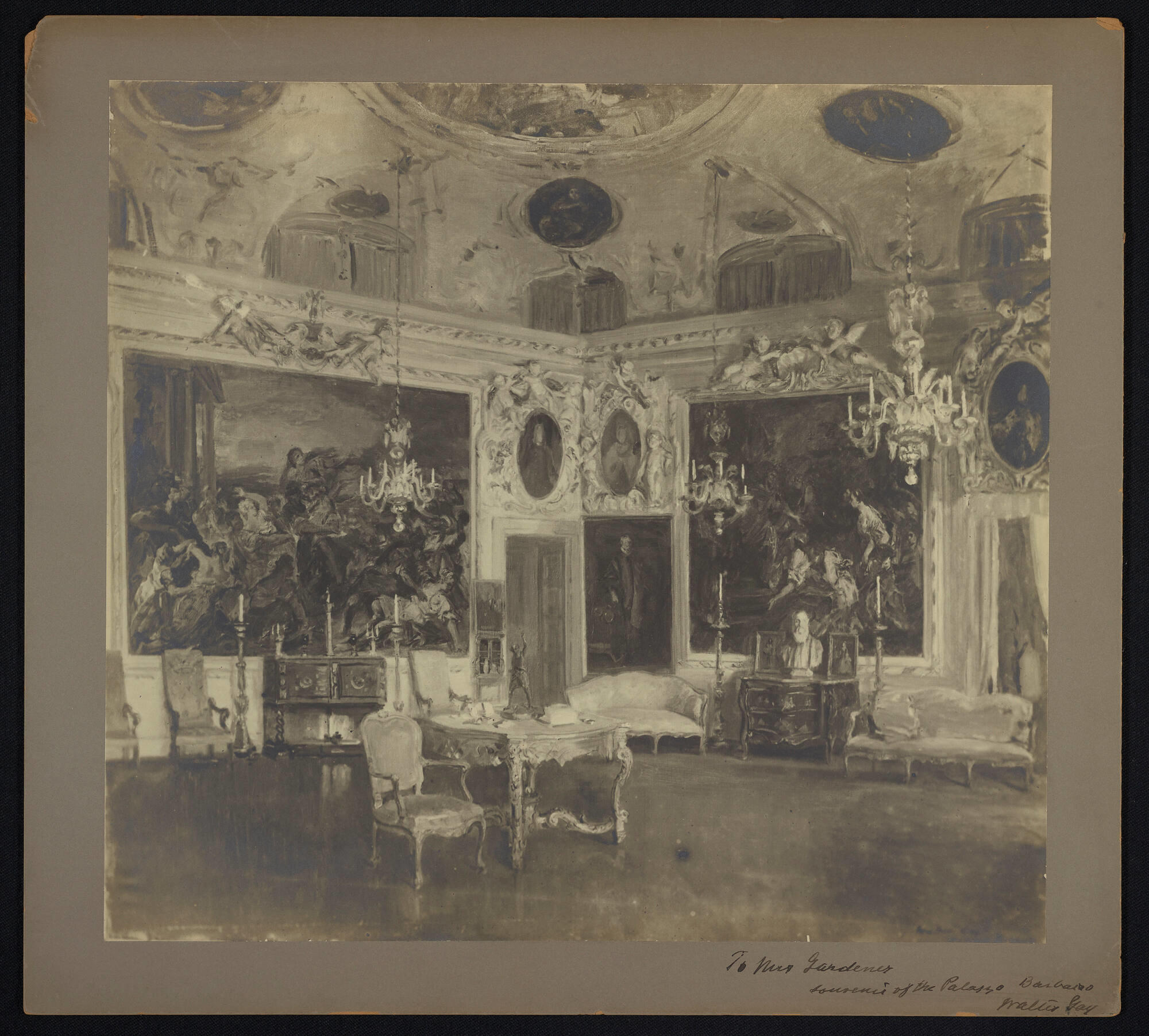 Like the nineteenth-century French artist Rosa Bonheur, Lee typically dressed in masculine clothing. Lee's transgressions of gender norms extended beyond her choices in clothing and name. She also maintained long-term, intense relationships with other women. In Clementina "Kit" Anstruther-Thomson, Lee found both a romantic and intellectual partner.
During their decade-long relationship (1888–1898), the couple collaborated on a number of projects. One was "Beauty and Ugliness," an essay on aesthetics, which stirred up some controversy between Lee and one of Gardner's closest friends and advisors, art historian Bernard Berenson.
Isabella Stewart Gardner and Vernon Lee's friendship formed in the antiquarian bookshops and expatriate gatherings in turn-of-the-century Venice. It now lives on in the galleries of Isabella's museum. Along with the incunabula of Saint Catharine, purchased with Lee's guidance, Isabella also owned four books penned by Lee. Today, they are shelved in the Vatichino, a room that contains books from Isabella's personal library and mementos of her close friends —a testament to the friendship between the two.