College & University Tours
The Gardner Museum welcomes college and university groups.
Our skilled educators will work with you to create lively experiences that support student learning and curricular connections with a wide range of disciplines. Through discussion and close looking, tours at the Gardner encourage dialogue, inquiry, and evidence-based reasoning. From the fine arts and architecture to literature and history, to world languages, science, and medicine, we can tailor tours to support a diversity of subject areas.
If you are interested in a specialized visit with a curator or a member of our education staff, please call 617 278 5147. Higher fees will apply.
Self-Guided School Tours
Groups of 29 or fewer may choose to visit the galleries on a self-guided tour. Any group with 30 or more students must be guided.
Use the form below to schedule a group visit. Please note that appointments are required for all groups of 10 or more visiting the Museum. Modest fees are charged, including a $25 nonrefundable deposit for guided visits.
Dates and times for tours at the Museum often book up quickly. All groups should register at least three weeks in advance—registering early means your desired date and time are more likely to be available.
Your tour is confirmed once you receive an email stating your request has been processed and approved. Guided tours must submit a $25 nonrefundable deposit to complete the confirmation process. The balance may be paid in advance or upon arrival by cash, check, or credit card.
For questions about reservations, please email tours@isgm.org or call 617 278 5147 Monday through Friday, 9 am–5 pm. 72 hours notice is required for cancellations or to change the date of your visit.
PLANNING YOUR COLLEGE OR UNIVERSITY GROUP VISIT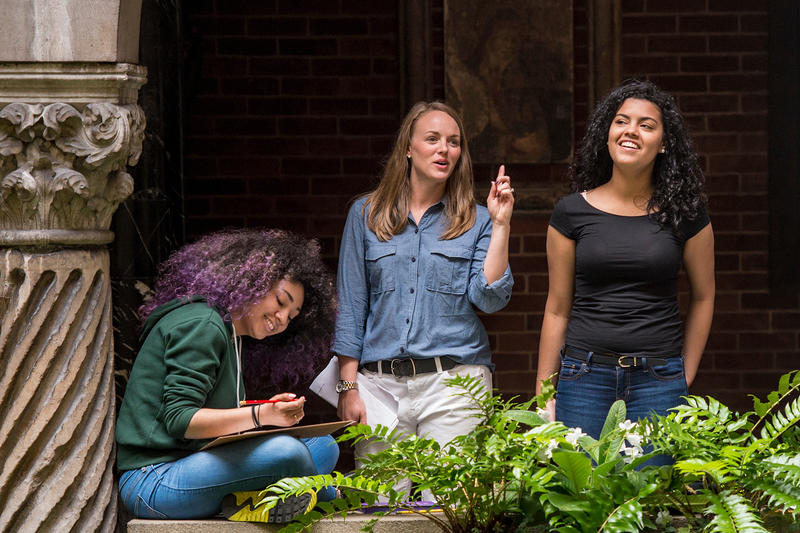 Group Size and Chaperones
For guided groups, a maximum of 60 students per tour reservation time is allowed. Students will be divided into groups of 15 or fewer. Chaperones should familiarize themselves and their students with the Museum guidelines sent with the visit confirmation. Self-guided tours must be divided into groups of 5 or fewer and each group must be accompanied by a chaperone while exploring the galleries.
Fees
The fee for guided groups is $10 per student, which includes admission and a guided tour. The fee for self-guided groups is $5 per student, which includes admission only. Professors are admitted free of charge up to one per 10 students.
In addition to free general admission, students of member universities receive discounts on guided tours and free admission for self-guided groups. See if your school is part of the University Member Program.
Parking and Lunch
The Museum does not provide bus parking. In addition to metered street parking, several parking lots and garages are located nearby. Buses must find their own parking. The Gardner Museum is conveniently located close to Green and Orange line T stops. For directions to the Museum and information about parking, please click here.
The Museum cannot accommodate student groups for lunch. Weather permitting, the public parks along the Fenway may be used for a picnic.