College & University Tours
The Gardner Museum welcomes college and university groups for virtual explorations of the Museum's collection.
Our skilled educators will work with you to create live or asynchronous experiences that support student learning and curricular connections with a wide range of disciplines. Through discussion and close looking, virtual visits to the Gardner encourage dialogue, inquiry, and evidence-based reasoning. From the fine arts and architecture to world languages and literature, from history to science and medicine we can tailor visits to support a diversity of subject areas.
Introduction to the Gardner Museum
This tour is designed to introduce students to the Isabella Stewart Gardner Museum and its namesake founder, and to facilitate a discussion about two to three highlights of the Museum's collection. Our educators can help you select highlights to meet your curricular needs.
Shen Wei: Painting in Motion
This tour takes students on a journey through the exhibition Shen Wei: Painting in Motion (December 3, 2020 - June 20, 2021), which highlights the multidisciplinary work of Chinese-American artist Shen Wei. Through a combination of close looking, movement-based activities, or guided meditations, students will become immersed in the creative works of this groundbreaking artist.
Boston's Apollo
Building on the exhibition Boston's Apollo: Thomas McKeller and John Singer Sargent (February 13 - October 12, 2020), this tour explores the story of Thomas McKeller, a Black man who became the principal model for John Singer Sargent's murals at the Museum of Fine Arts, Boston. By looking closely at drawings given to Isabella Stewart Gardner by the artist and contemporary responses written by Boston artists, activists, and thought leaders, students will explore complex issues of race, gender, power, and agency, as relevant today as they were during McKeller's lifetime.
Renaissance at the Gardner
On this tour, students will investigate the Renaissance within the context of European art and explore the influence of antiquity and medieval art. Through highlights from the Museum's collection, students will explore the significant cultural, artistic, and scientific achievements of the Renaissance and reflect on how Isabella Stewart Gardner was inspired by this period in her installations.
Questioning Power
This tour uses works of art from across cultures to explore visual representations of power. Together, we'll consider who has historically had access to power and how image-making conveys both secular and religious authority. Weaving in visual analysis with historical context, students will critique how power is expressed in the past and present.
If you are interested in a specialized experience with a curator or a member of our education staff, please email [email protected]. Higher fees will apply.
All groups must register at least three weeks in advance—registering early means your desired date and time are more likely to be available.
Your virtual visit is confirmed only once you receive an email stating your request has been processed and approved. Unless otherwise approved, we request payment in full 2 weeks prior to visit with confirmed attendance numbers. The balance may be paid by credit card or check. Refunds will not be honored once attendance numbers are confirmed.
For questions about reservations, please email [email protected] or call 617 278 5147 Monday through Friday, 9 am–5 pm. 72 hours notice is required for cancellations or to change the date of your visit.
PLANNING YOUR COLLEGE OR UNIVERSITY GROUP VIRTUAL VISIT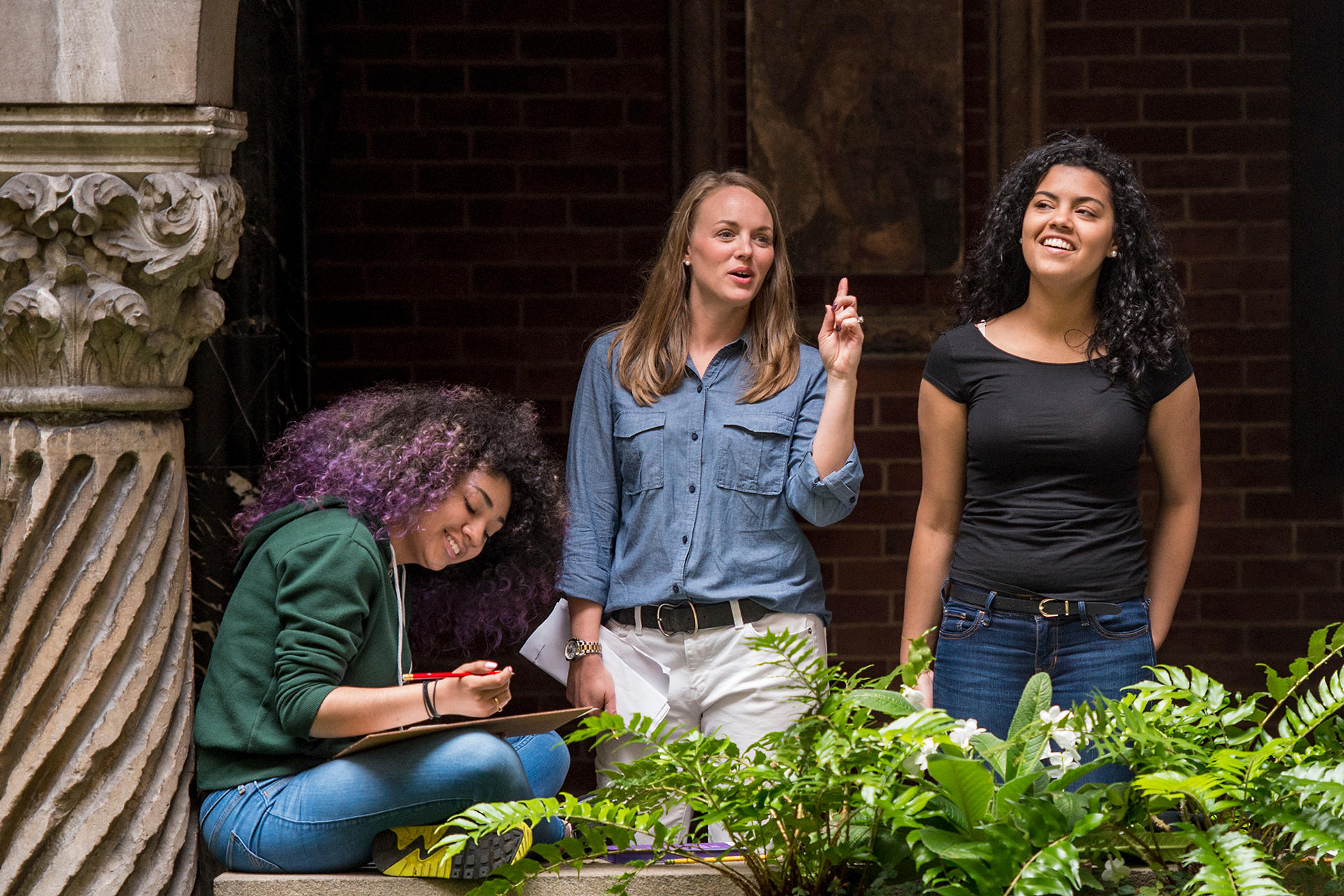 Group Size and Chaperones
We can accommodate a maximum of 60 students per virtual visit. Students will be divided into groups of 15 or fewer using Breakout Rooms, with one Museum Teacher assigned to each group.
Fees
There is a $100 base price for the first 15 students, plus $50 for each additional group of 15 students.
Students of member universities receive discounts on guided virtual tours. University Members are charged a $50 base price for the first 15 students, plus $50 for each additional group of 15 students. See if your school is part of the University Member Program.
Other Information
Once your virtual visit is confirmed, we will be in touch with Zoom meeting information and to introduce you to the Museum Teacher(s) who will be working with your group. If you prefer, you may host the virtual visit on the platform of your choice and invite the Museum Teacher(s) to join your meeting.
By attending a virtual visit, all participants consent to the Isabella Stewart Gardner Museum capturing and using still photography and video and audio recordings of the program by the Museum. Participants will not record the program for further distribution. The devices used to record via audio or video that are prohibited are inclusive of, but are not limited to, phones, voice recorders of any kind, video cameras of any kind, and microphones.
Pre-recorded asynchronous virtual visits may be sent to course instructors and/or participating students, as agreed upon by the Gardner Museum and group coordinator.