Tiziano Vecellio, called Titian, transformed Western art. Employed by the Holy Roman Emperor, several princes, two popes, and the city of Venice, he forged a peerless international reputation as Europe's leading portraitist and master of mythological subjects. Titian was as much a legend in the Gilded Age as he was in his own time. In 1896, Isabella Stewart Gardner bought The Rape of Europa, which became the most famous Renaissance artwork in America.
The exhibition Titian: Women, Myth & Power brings together Europa with her five companions, reuniting the legendary series of six mythological paintings called the "poesie," or painted poetries, commissioned by King Philip II of Spain. Titian created them for Philip between 1551 and 1562, responding to ancient myths—above all through the poetry of Ovid—in majestic color and with unprecedented originality. Titian's relationship with Philip was the most productive of his career, and its artistic legacy endures. Inspired by his work, painters of subsequent centuries—including Peter Paul Rubens and Diego Velázquez— transformed Titian into an icon and shaped the future of painting in his wake.
In response to Titian's poesie, the Museum commissioned installations by contemporary artists Barbara Kruger and Mary Reid Kelley and Patrick Kelley. Barbara Kruger created Body Language, a striking and provocative image of a male and female body entwined in a silent, nuanced, and frozen gesture of power and submission, for the Anne H. Fitzpatrick Façade. Using a detail from Diana and Actaeon, painted by Titian in 1559, Kruger invites us with pictures and words to reconsider anew the representation of women, power, and sexuality throughout the ages.
Our capitalistic culture has traditionally used banners as an advertising tool to communicate information to the public. Museums often use them to draw attention to the exhibitions and projects happening within their doors. From its inception, the banner on the Gardner's Façade subverted this concept by turning a space for promotion into a public space for art for its own sake. For decades artist Barbara Kruger has deployed the graphic form of public address to question oppression and abuse of power. Who better, then, to respond to the Titian exhibition with a signature work of her own for the Façade? 
Our other installation, Mary Reid Kelley and Patrick Kelley's video The Rape of Europa in the Fenway Gallery is a biting, witty, and bawdy twenty-first-century response to the scene of sexual violence romanticized in Titian's Europa. The artists created a graphically stylized short film that combines painting and performance with Mary Reid Kelley's satirical poetry. Mary enacts a wide range of mythical characters trapped between comic and tragic scenarios. The character of Europa is updated from a Phoenician princess to a disgruntled and traumatized young professional coping with the aftermath of violent assault, a character resonant with the present-day #MeToo movement. Her rants filled with anxiety, pain, humiliation, and anger are interwoven with theatrical skits, which tell stories of the abuse and accomplishments of women in early history. This episodic fable-like reenactment of stories from classical antiquity provide comic relief and evoke the tales of the Roman poet Ovid, the principal inspiration for Titian's mythological paintings.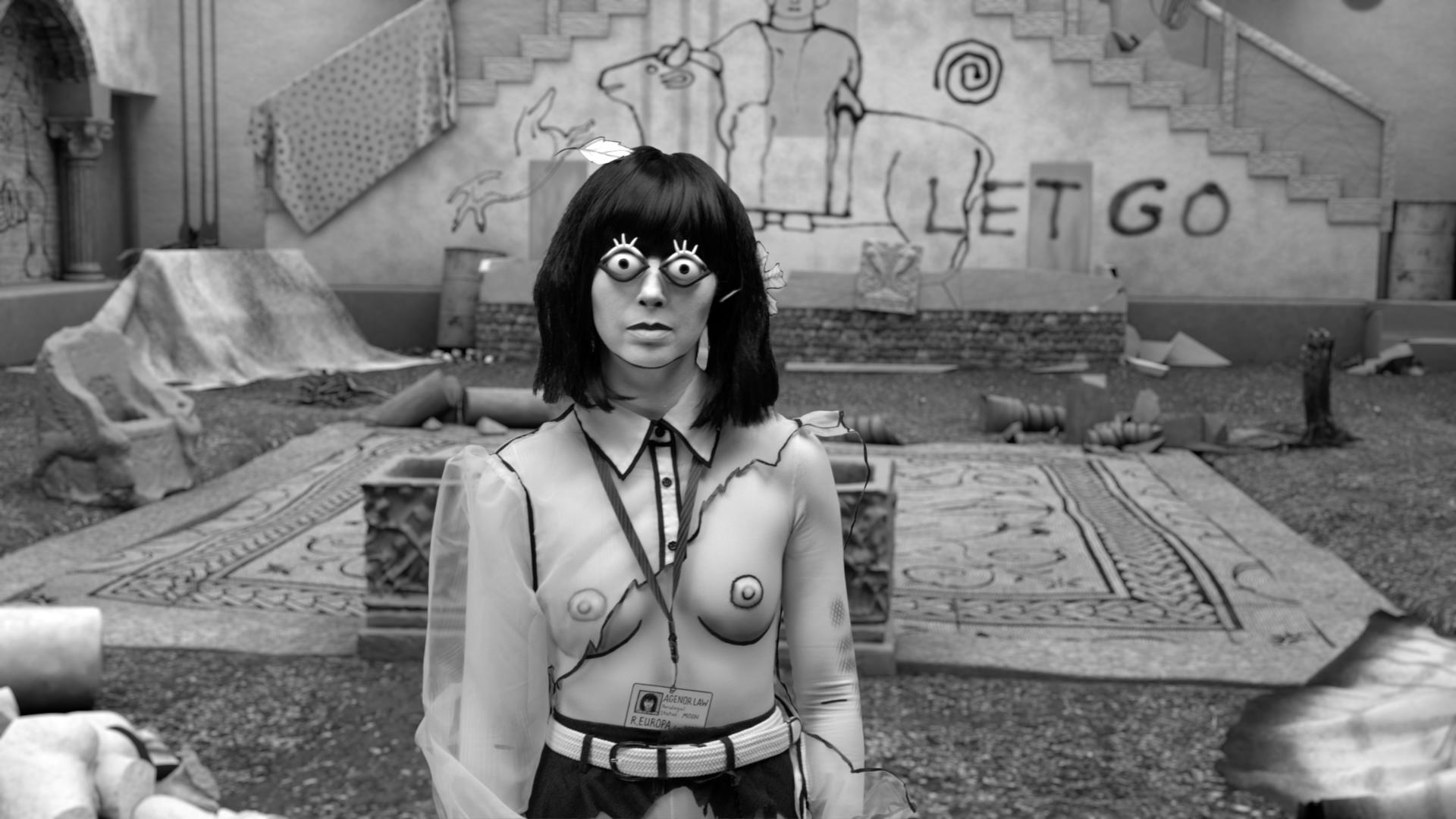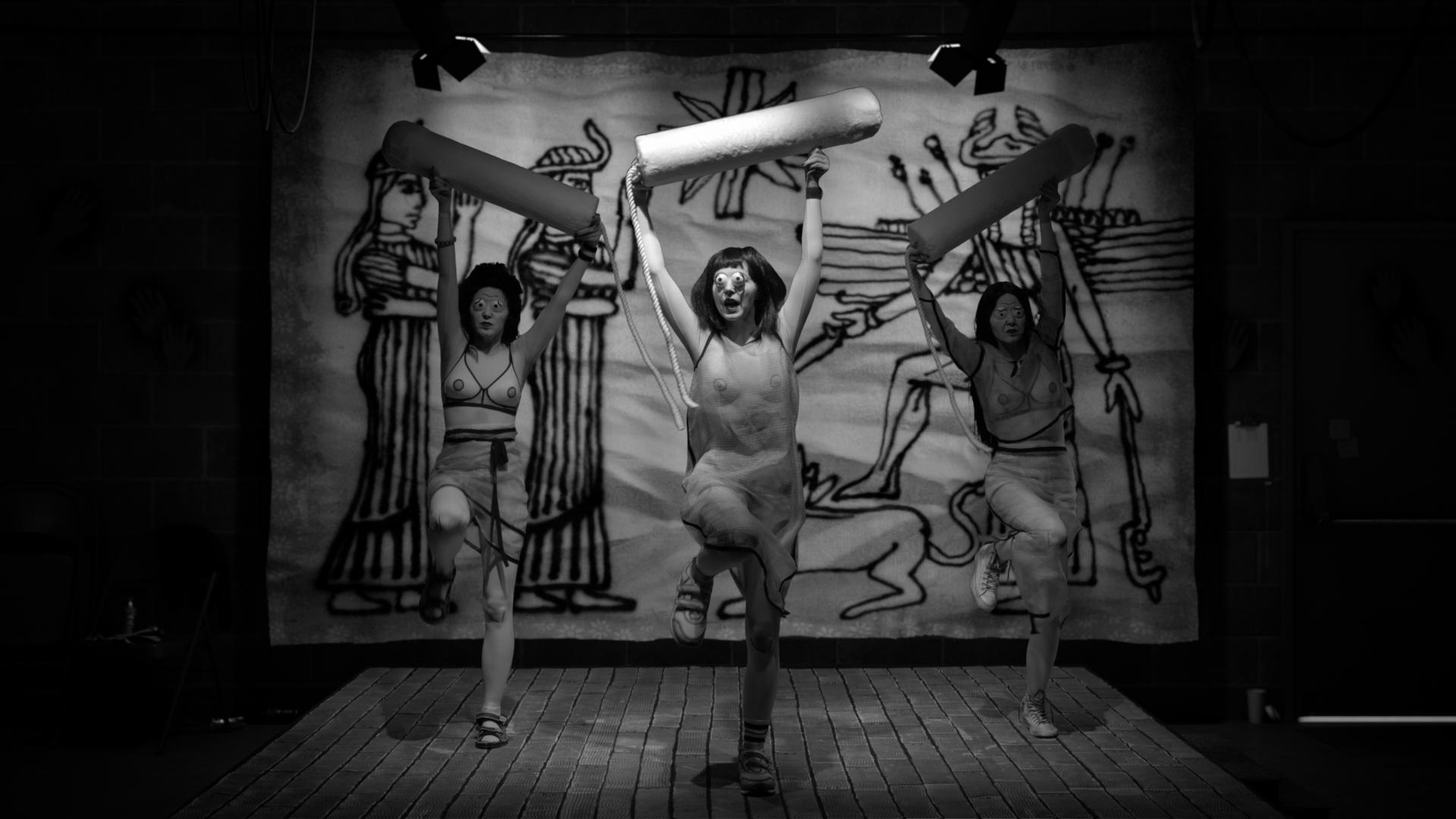 This work and its sexually explicit language belong to a long tradition of feminist art that reclaims misogynist humor and themes in order to reveal and counter the objectification of women. By giving a voice to the character of Europa, Mary Reid Kelley and Patrick Kelley humanize and liberate her from the subservient and silent role she had long been forced to play in the ancient myth described by male poets and artists. 
Come see this suite of exhibitions that engages with questions of power, agency, and sexuality as relevant today as they were in the Renaissance, and together help us to reconsider Titian for a new era.
These exhibitions explore themes of sexual assault, violence, and misogyny. Visit here for more resources.