The modest-sized Macknight Room contains a dense arrangement of framed artwork, furniture, and books. Isabella used this room as her personal study and kept a treasure trove of hidden objects, memorabilia, and bric-a-brac inside her desk. This collection gives us a unique insight into Isabella's life, experiences, and even the social causes she supported.
Along the north wall of the room sits an 18th century Venetian painted desk. It is comprised of five components: four upright cabinets and a desktop with a drawer. It is likely that Isabella's husband, John (Jack) L. Gardner, Jr. purchased it from the dealer Domenico Lorenzetti in Venice, Italy in 1892. On its top sites a variety of objects, many of which you might find on your own desk at home or work. There's a lamp, a portfolio with papers and notes inside, a magnifying glass, and various containers to hold keepsakes. But it is what's inside this desk that really counts.
After Isabella's death in 1924, the museum's first director, Morris Carter, began the tremendous undertaking of a full inventory of the museum. In the Macknight Room, this involved cleaning out the desk drawer and cabinets.
Carter identified about 220 objects from the interior of the desk compartments and in various boxes and containers that sit on top of the desk. Many of them appear to be travel souvenirs, and some we know were personal gifts to Isabella.
Found in one of the desk cupboards was an address stamp made from Isabella's handwriting. It has the words "Beach Hill, Pride's Xing, Beverly" incised on the top. This refers to a cottage named Beach Hill in Pride's Crossing in Beverly, Massachusetts that belonged to Jack's family. He and Isabella often spent a couple months in the summer there. She likely used this stamp on her letters written at Beach Hill.
Isabella and Jack traveled extensively, and Isabella kept mementos from their trips in her desk. They traveled to Egypt in 1883-1884, which is where she likely acquired a group of small, carved Egyptian statues and beads. She may have picked up an incense box and seal set on her trip to Japan. To pass the time during long sea passages, she may have honed her chess skills with a travel-size chess set also found in the desk.
Isabella kept several medals in her desk. Some are likely honorary gifts of distinction. Others were likely artistic creations or commemorations of an event. The Le Vêtement du Prisonnier de Guerre medal (translated from French: "prisoner of war clothes") is one example. A WWI medal, it depicts a desperate prisoner of war, sitting on a rock and writing on a pad that rests on his knee.
This design was part of relief work for the charity Clothes for Prisoners of War Agency, part of the International Committee of the Red Cross. The charity produced the image to commemorate and raise funds for the welfare work. Also inscribed on the medal is the phrase "À ceux qui l'ont créé, à ceux qui l'ont aidé" (translated from French: "To those who created it, to those who helped it"). Supporting soldiers during WWI was very important to Isabella. She made many contributions to the American Field Service during that time period.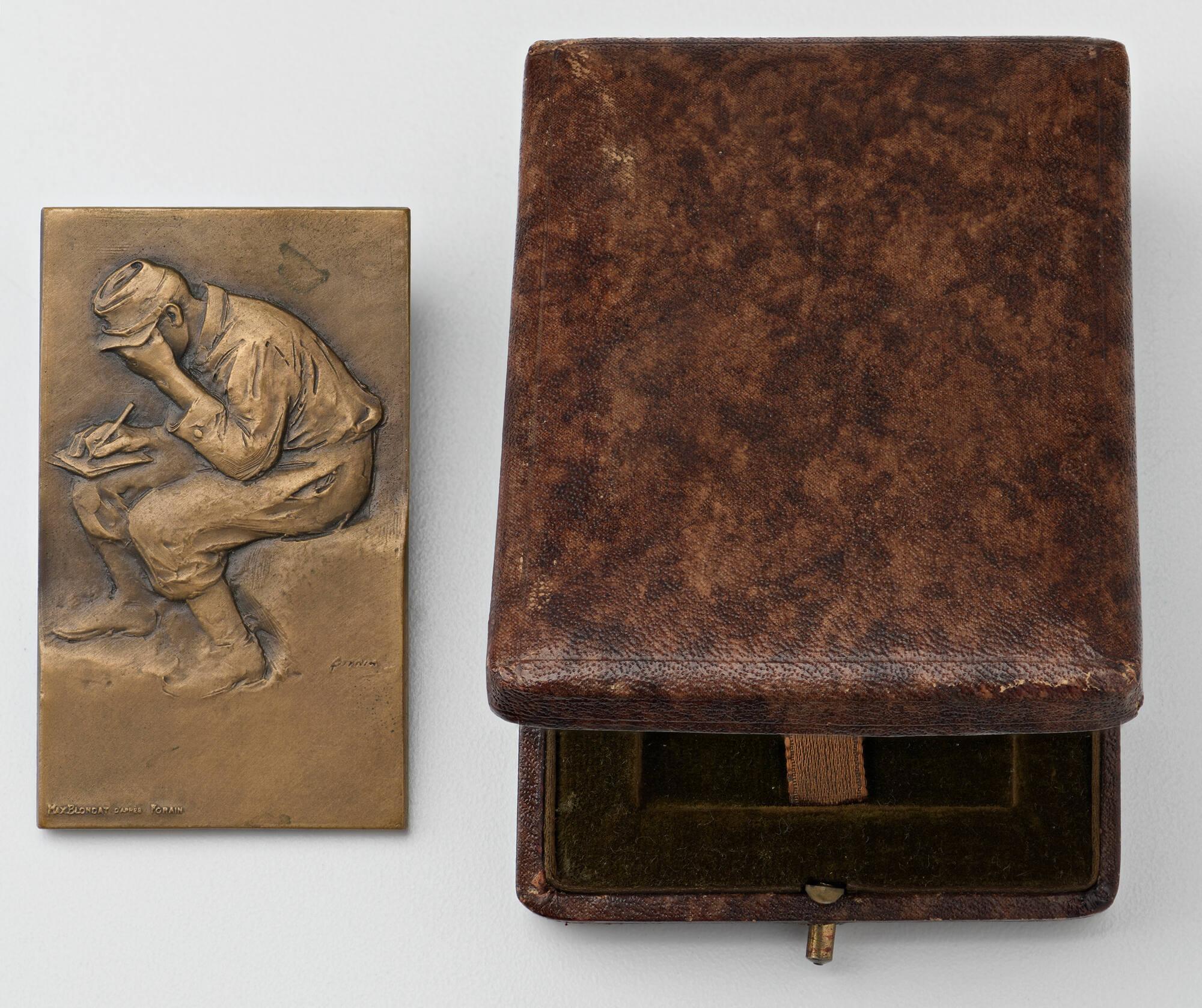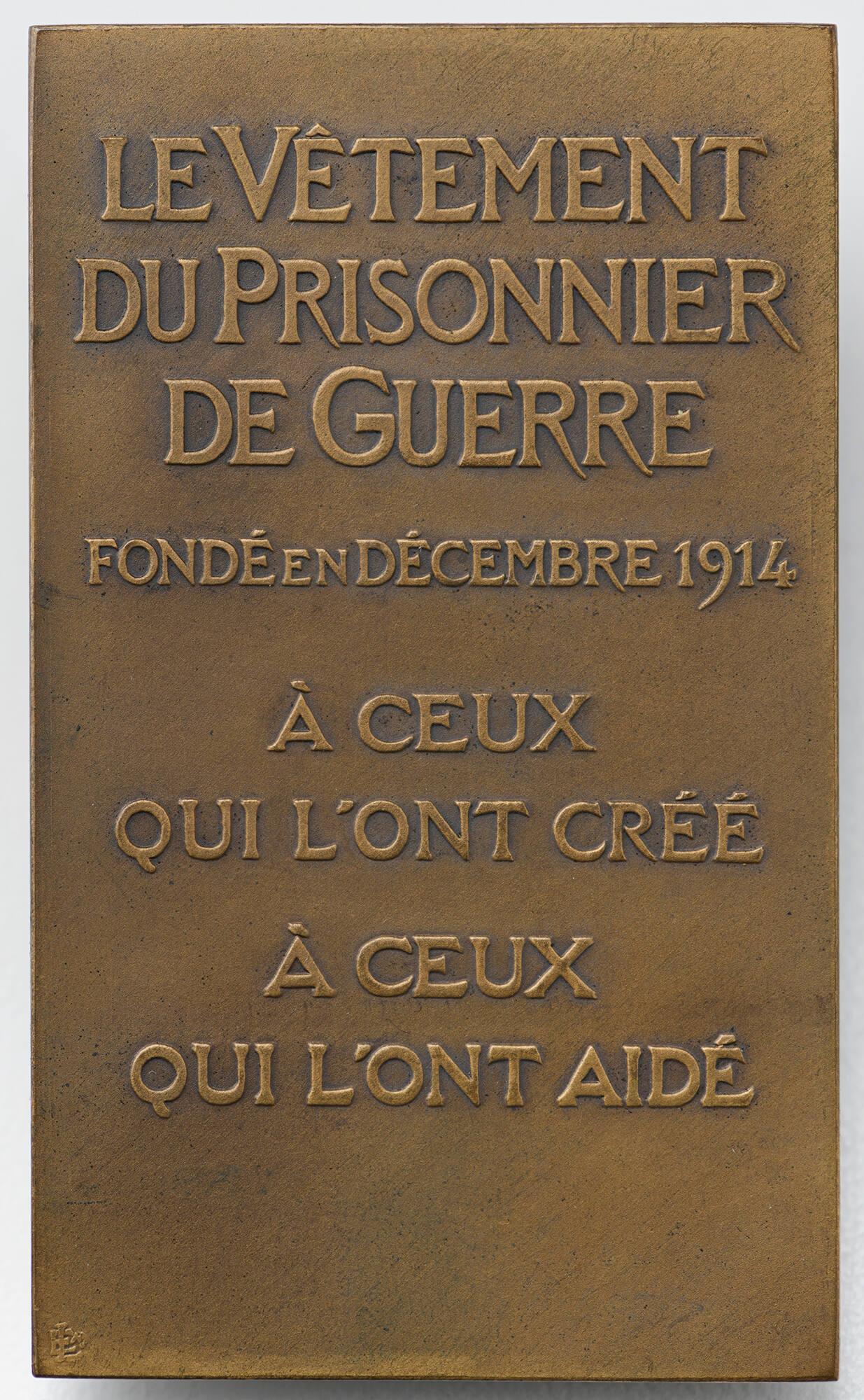 One commemorative medal (also called a plaquette) found in the desk depicts a female face facing left, a symbol of the Alsace region of France. Georges-Henri Prud'homme made this particular plaquette. The reverse side shows a church steeple and rooftops with storks nesting on top of a chimney. This medal commemorated the return of the regions of Alsace and Lorraine to France.
The German Empire had annexed both regions in 1871, then returned them under the terms of the Versaille Peace Treaty. In 1918, Lieutenant Colonel Theodore Reinach, Chairman of the French Educational Mission, presented this medal to Isabella. According to a letter in the Museum Archives, he gave it to her as gratitude "for the kind attentions they have received at your [Isabella's] hands."1
Isabella saved books and photographs received from her friends inside her desk. Found inside the center drawer of the desk was Le Rime di Francesco Petrarca, a book of rhymes ("le rime") by the Italian poet Francesco Petrarca. One of her closest friends, the pianist and composer Clayton Johns, gave it to her on Christmas in 1905.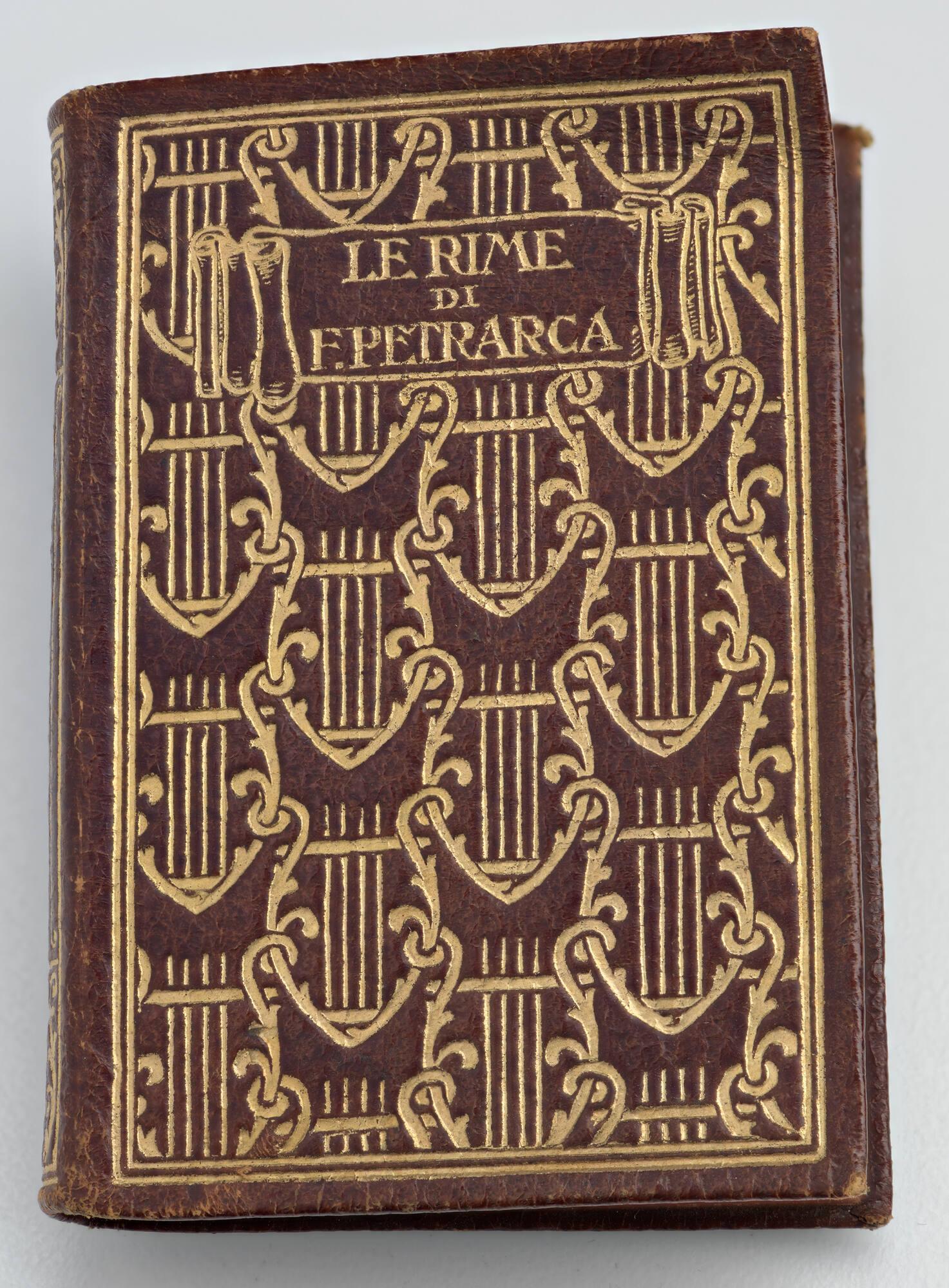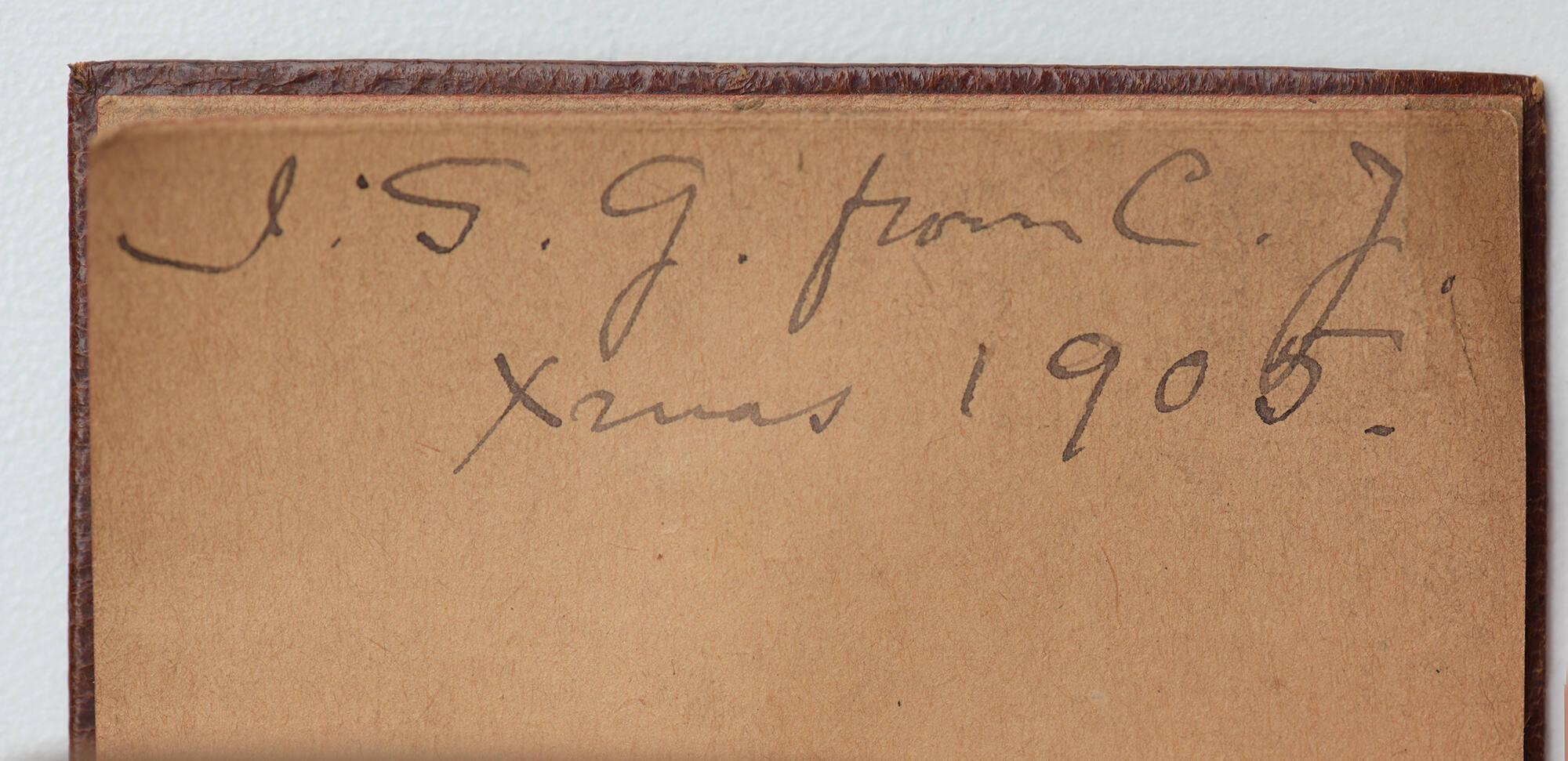 Due to the unchanging nature of the installations of the Gardner Museum's collection, visitors often miss the objects kept inside the Macknight Room desk. After all, since they are inside a closed desk, they are not on view to the public.
The Museum is searching for ways to make these and many other unseen objects accessible to the public. This way, visitors may better understand who Isabella was as a person, what influenced her, what was important to her, and how it all fits together in her vision for the museum.
The museum has implemented new functionality on its collection website where you can see what is on view or off view at any given time. You can see the hidden desk objects here for yourself.
1
Théodore Reinach (French, 1860-1928), Letter to Isabella Stewart Gardner from Paris, 1918 (ARC.005135)