A passionate supporter of music, Isabella used her influence on the art and literary scenes of Boston to introduce new musicians and composers to her circles and eventually to the public.
The Isabella Stewart Gardner Museum began its life on January 1, 1903 with a celebration of music alongside Isabella's growing collection of art and artifacts. That night, Isabella threw a gala during which several hundred members of Boston's elite enjoyed a concert of Bach, Mozart, Chausson, and Schumann performed by members of the Boston Symphony Orchestra and singers from the Cecilia Society. The grand event signaled Isabella's lifetime of support and patronage of the arts, particularly music and musicians.
A Love of Music
A passionate supporter of music, Isabella used her influence on the art and literary scenes of Boston to introduce new musicians and composers to her circles and eventually to the public. A rich tradition of private recitals at her home on Beacon Street gave rise to the creation of a music program at her new Museum.
Transition
Fenway Court's two-story concert hall, the Music Room, hosted a decade of public and private performances, lectures, and charity events, including performances by soprano Dame Nellie Melba, The Kneisel Quartet, and the premiere of the composition Pagan Poeme by violinist Charles Martin Loeffler. Though the Music Room was demolished to make way for more gallery space in 1914, smaller performances for friends continued in the Tapestry Room.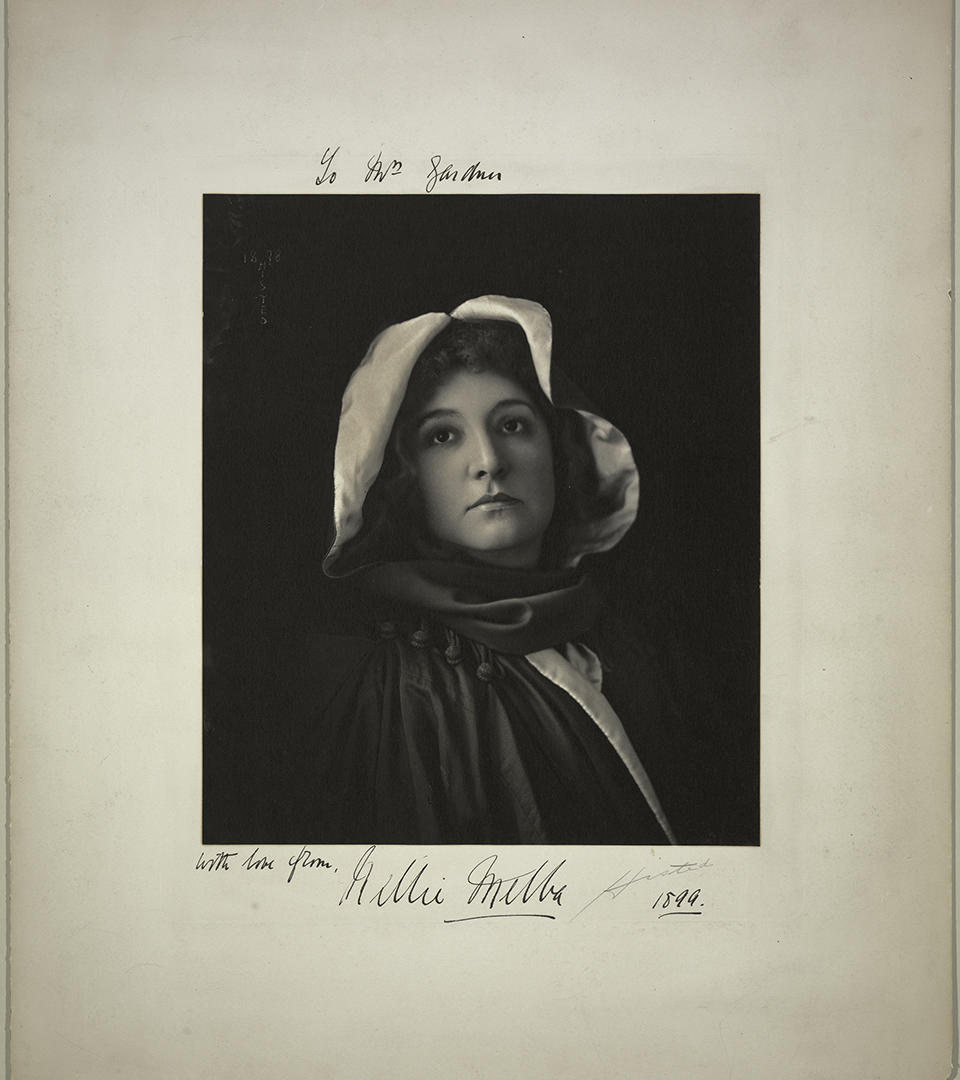 Expanding Isabella's Vision
After Isabella's death in 1924, Director Morris Carter began taking steps to continue her legacy of music within the Museum. In 1926, Carter requested permission from the Board of Trustees to return a piano to the Tapestry Room to provide "incidental" music during open days. In 1927, an informal concert program was introduced, which featured free afternoon performances by amateur singers and student musicians.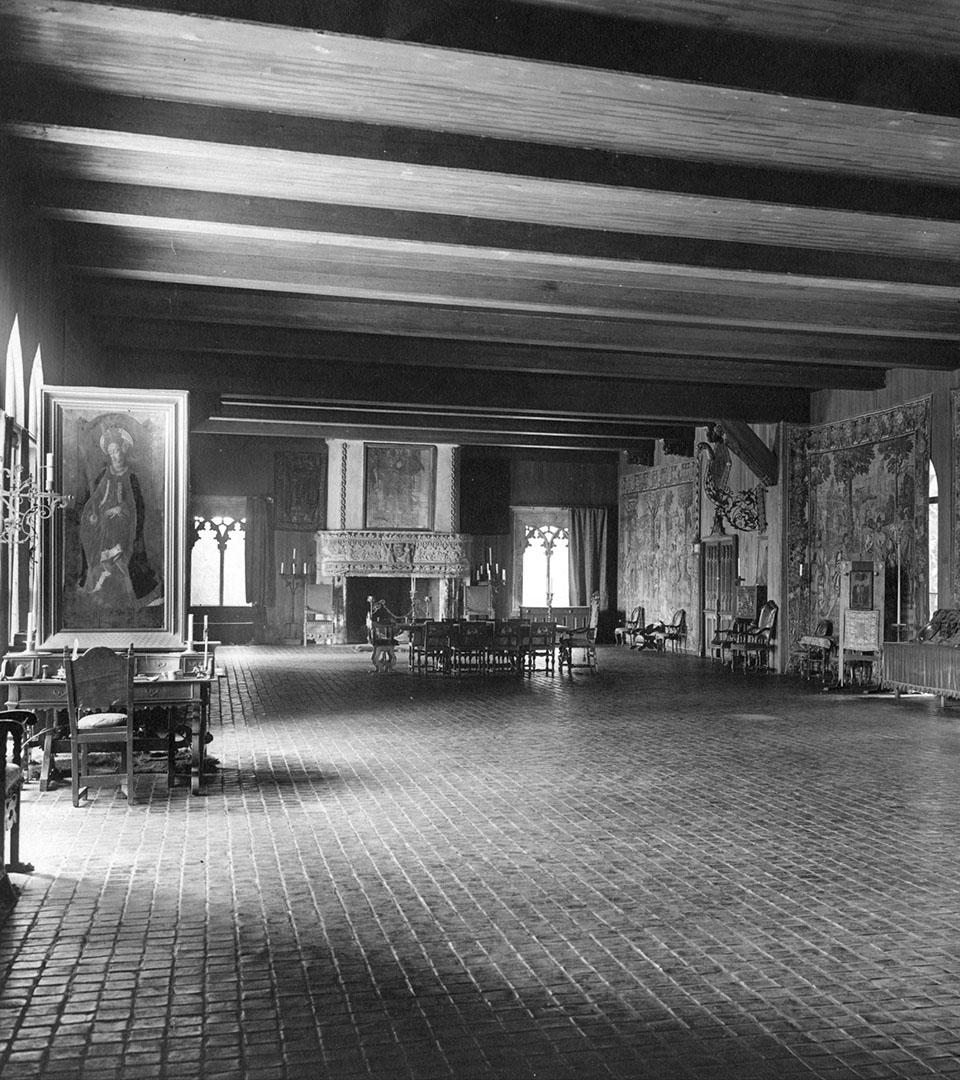 A Blossoming Program
In the years that followed, the program blossomed. By 1930, the Tapestry Room was outfitted with seating for 100 concert guests and standing room for 50 more. String players from the Boston Symphony Orchestra performed regularly, and prominent singers, musicians, and composers held concerts.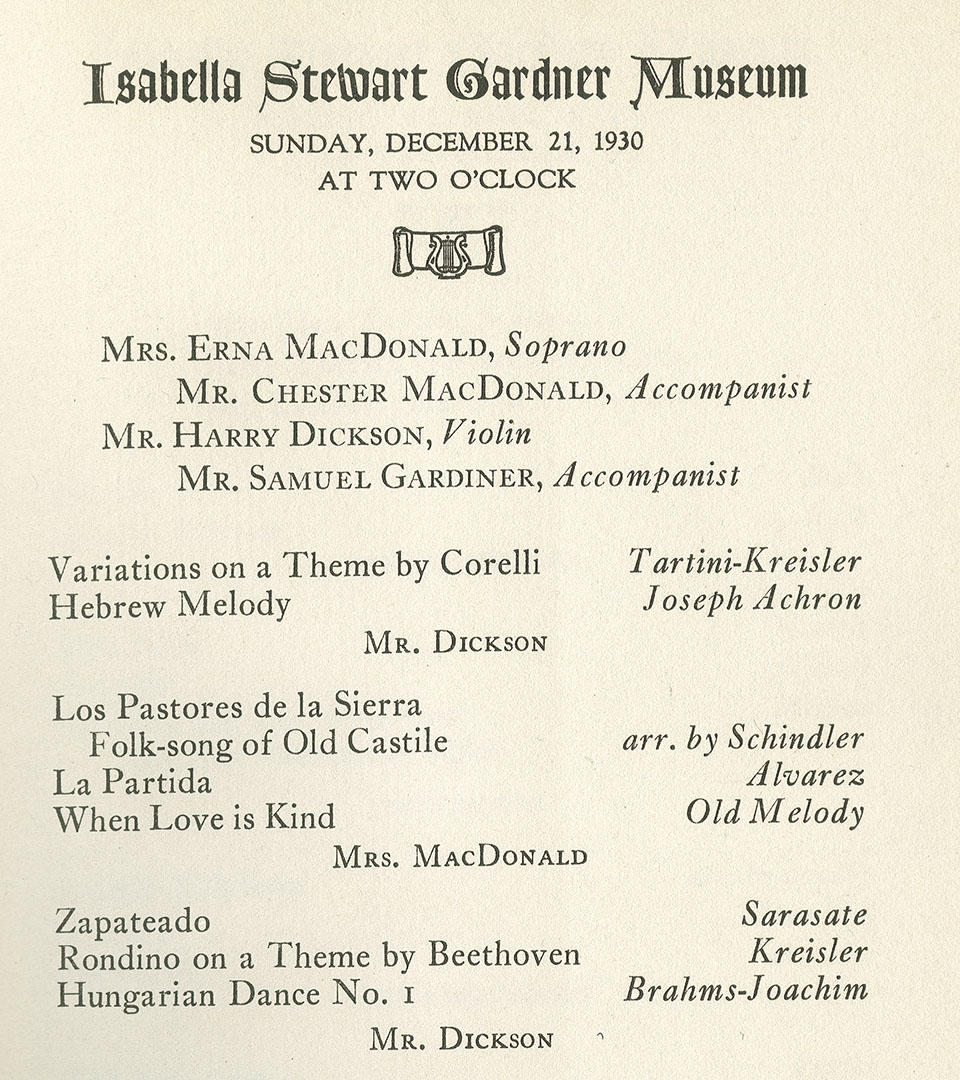 A Significant Draw
Assistant Director William N. Mason and Carter scouted young, undiscovered musicians to perform at the Gardner and succeeded in creating a high-quality, eclectic, and daring program that proved to be a significant draw for the public throughout the 1940s and 1950s. Mason became the first Director of Music in the 1950s under Museum Director George Stout.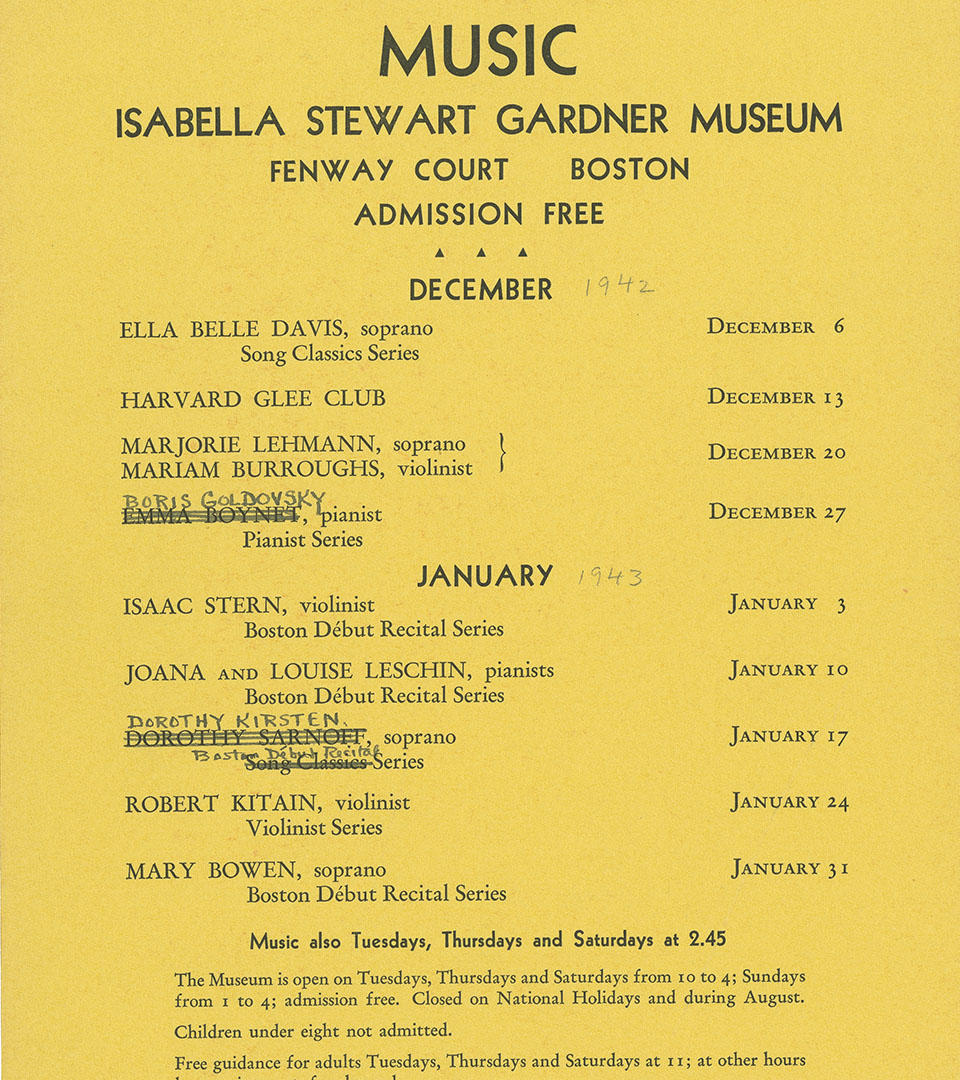 The Sunday Concert Series
Beginning in 1948, the Sunday Concerts were broadcast to the public via local radio. These public broadcasts provided an accessible way for the public to engage with the live music in the Museum.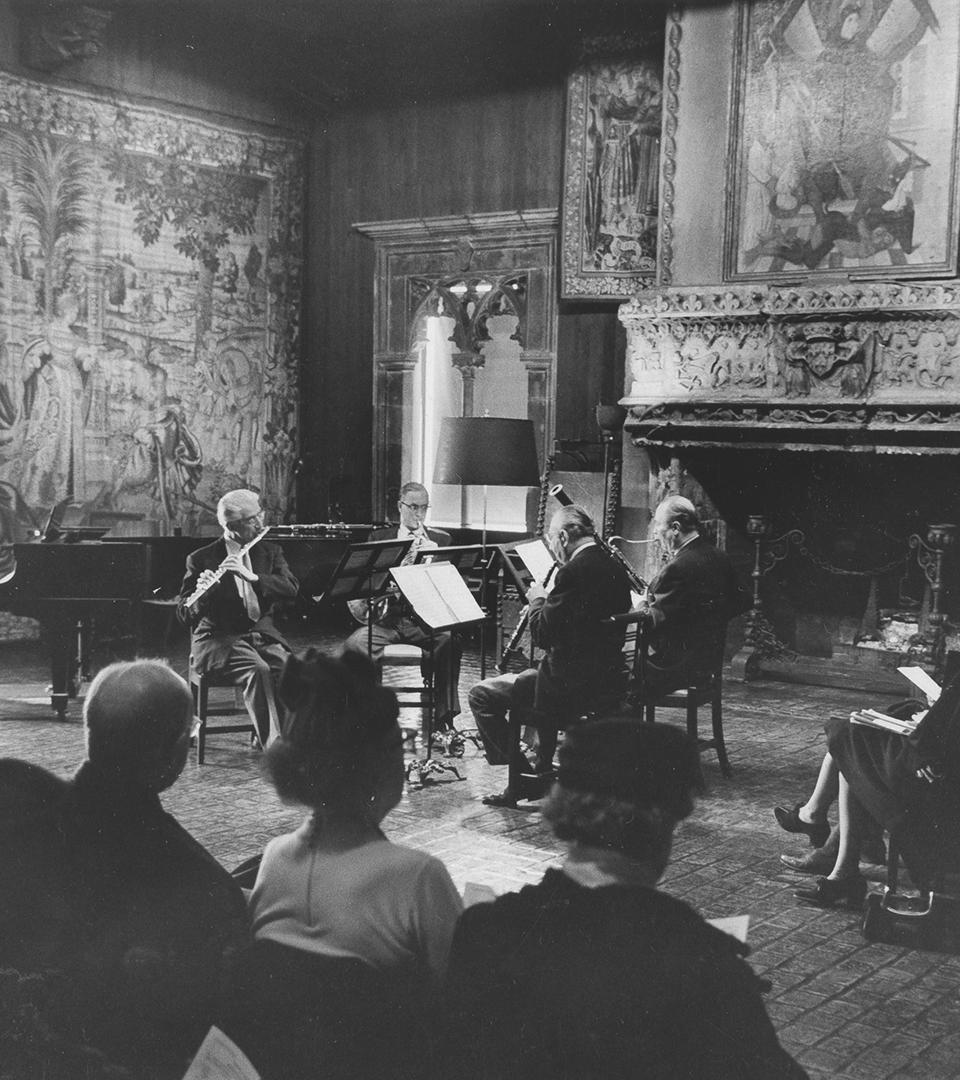 Searching for New Horizons
Between 1970 and 1988 under Director Rollin Hadley and Music Director Johanna Giwosky, the Museum renewed efforts to engage audiences by exploring the work of talented new musicians and seeking a wider variety of styles of music.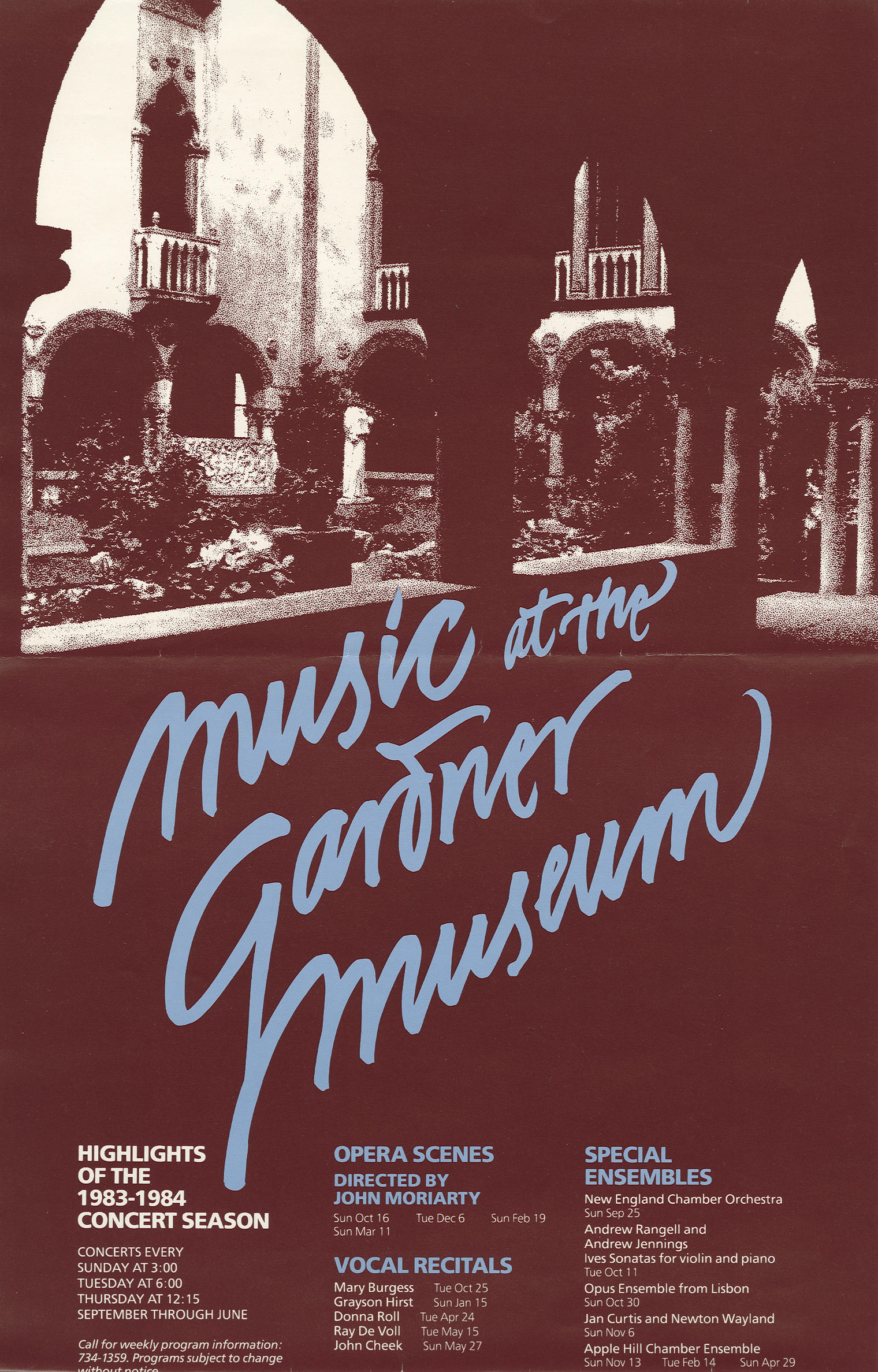 Chamber music, children's concerts, and orchestral concerts were added to the annual concert series, in addition to the Museum's traditional lineup of young musicians.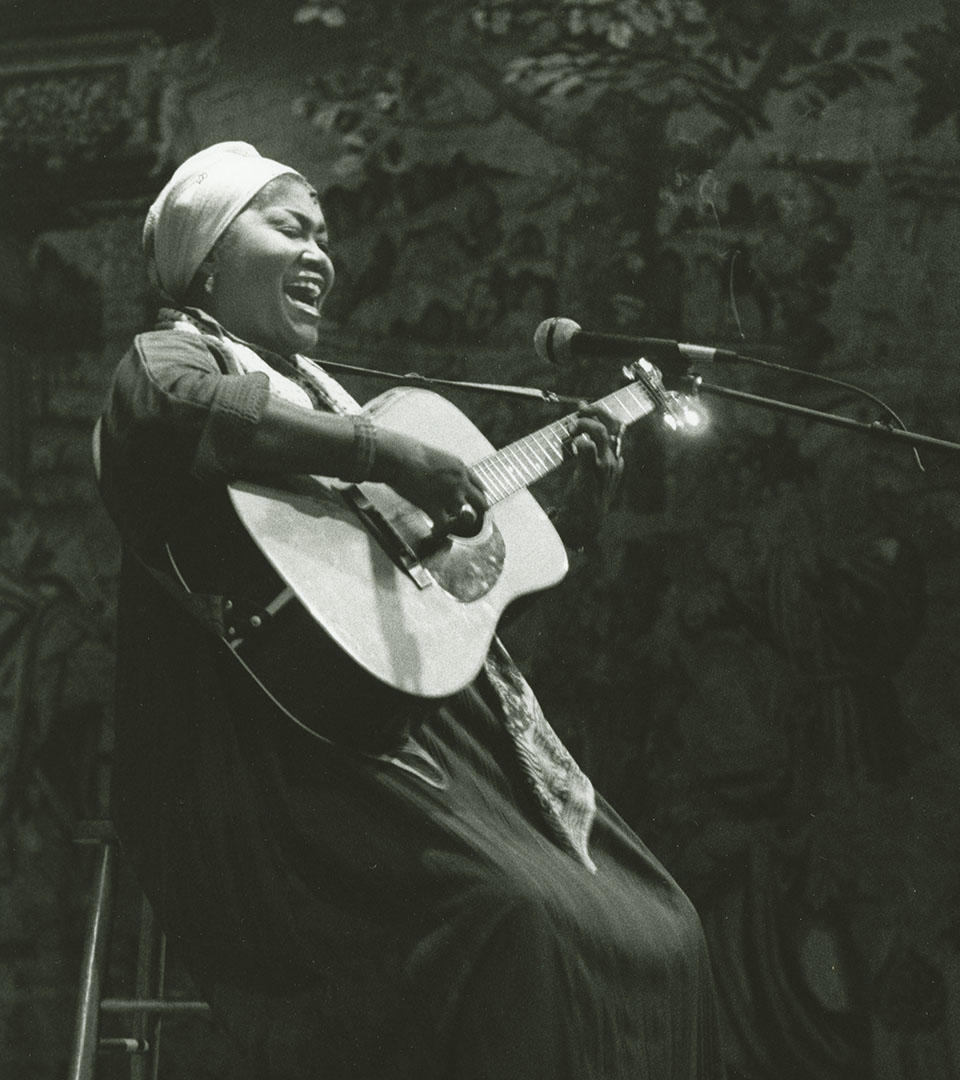 Establishing a Legacy
Anne Hawley, Museum Director from 1990-2015, and Scott Nickrenz, Music Director from 1990 to 2016, took the Museum's music programming to a new level with the creation of RISE, the popular rock, pop, and hip-hop series, and the Young Artist Concert Series. The podcast The Concert, which featured live performances at the Museum, was also launched during their tenure.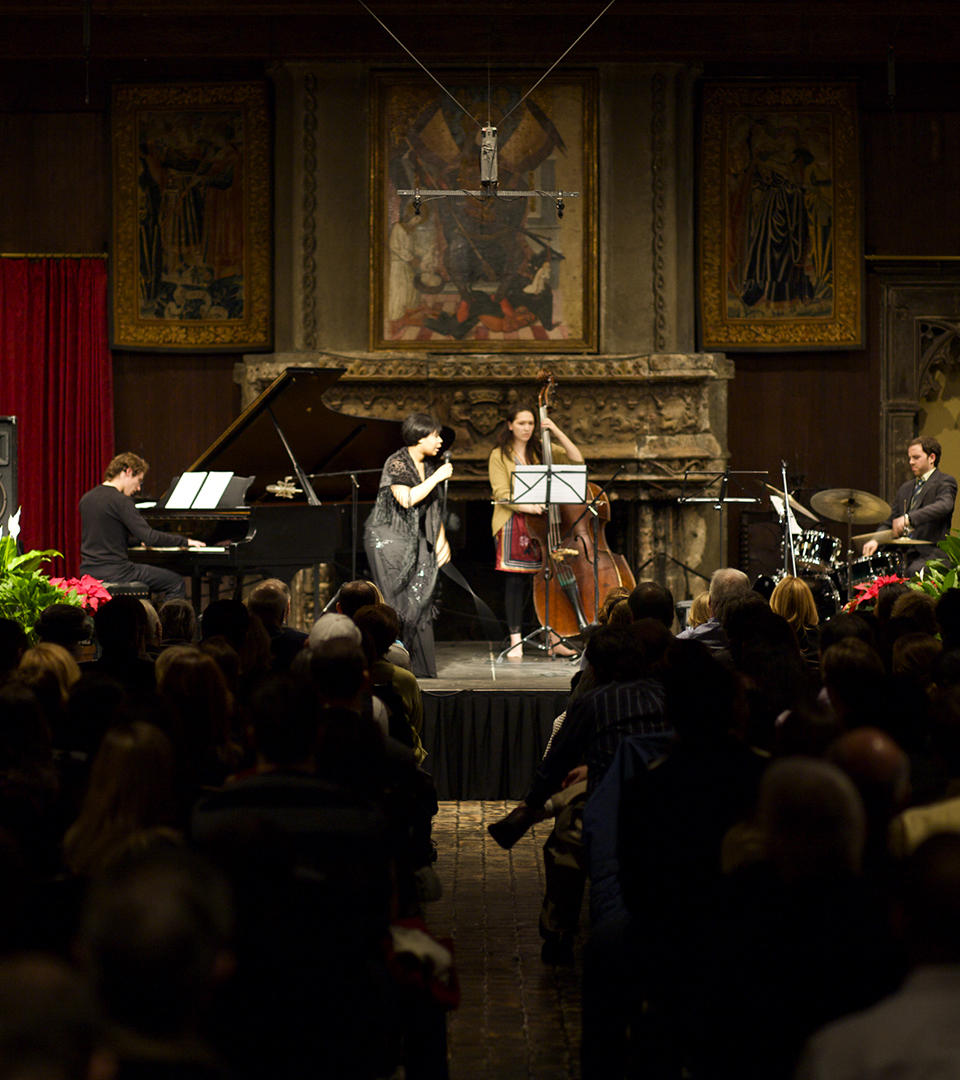 Calderwood Hall
As part of the 2012 renovation of the Tapestry Room and construction of the New Wing, Nickrenz collaborated with award-winning Italian architect Renzo Piano and Japanese acoustician Yasuhisa Toyota to design Calderwood Hall, the Gardner's "sonic cube" concert hall. With room for 300, the stunning and exceptional room has elevated the Museum's ability to inspire acoustical appreciation in our audiences.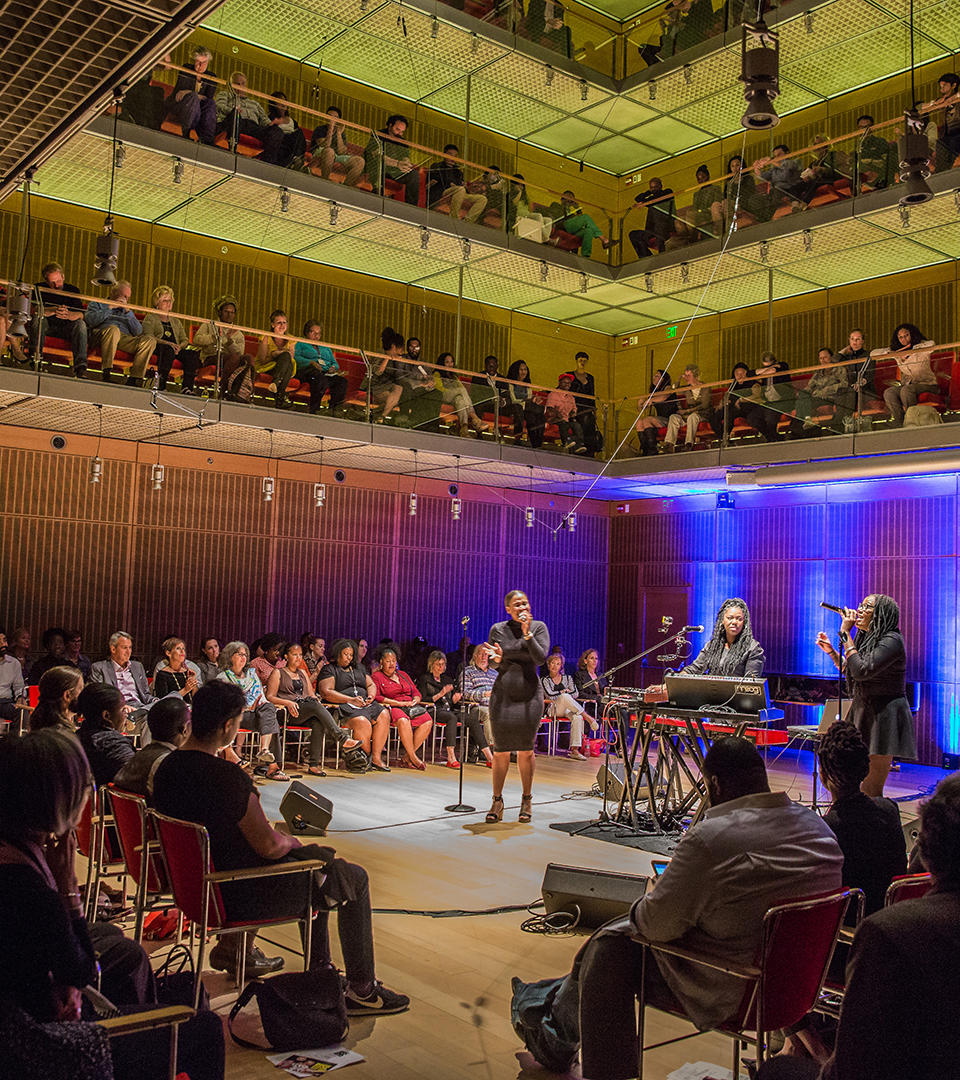 Today
Current Music Director George Steel continues the Museum's legacy of bringing inspirational and diverse musical experiences to the Museum's thousands of annual visitors. Steel previously served as the Museum's Visiting Curator for Performing Arts, and his work in designing invigorating, multi-disciplinary programming—ranging from chamber music to dance, cabaret, theater, spoken word, poetry readings, Renaissance polyphony, and jazz pop-up events—builds on Isabella Stewart Gardner's legacy and her vision of the Museum as a hotbed for creativity in all forms.