The Gardner Ambassadors program is an innovative new initiative that offers historically underrepresented students in the field, in particular low income students, students of color, and first-generation students, entry points into museum professions. The program has a dual focus on departmental training and visitor experience, with the goal of building a visitor-centered, diverse workforce for art museums of the future.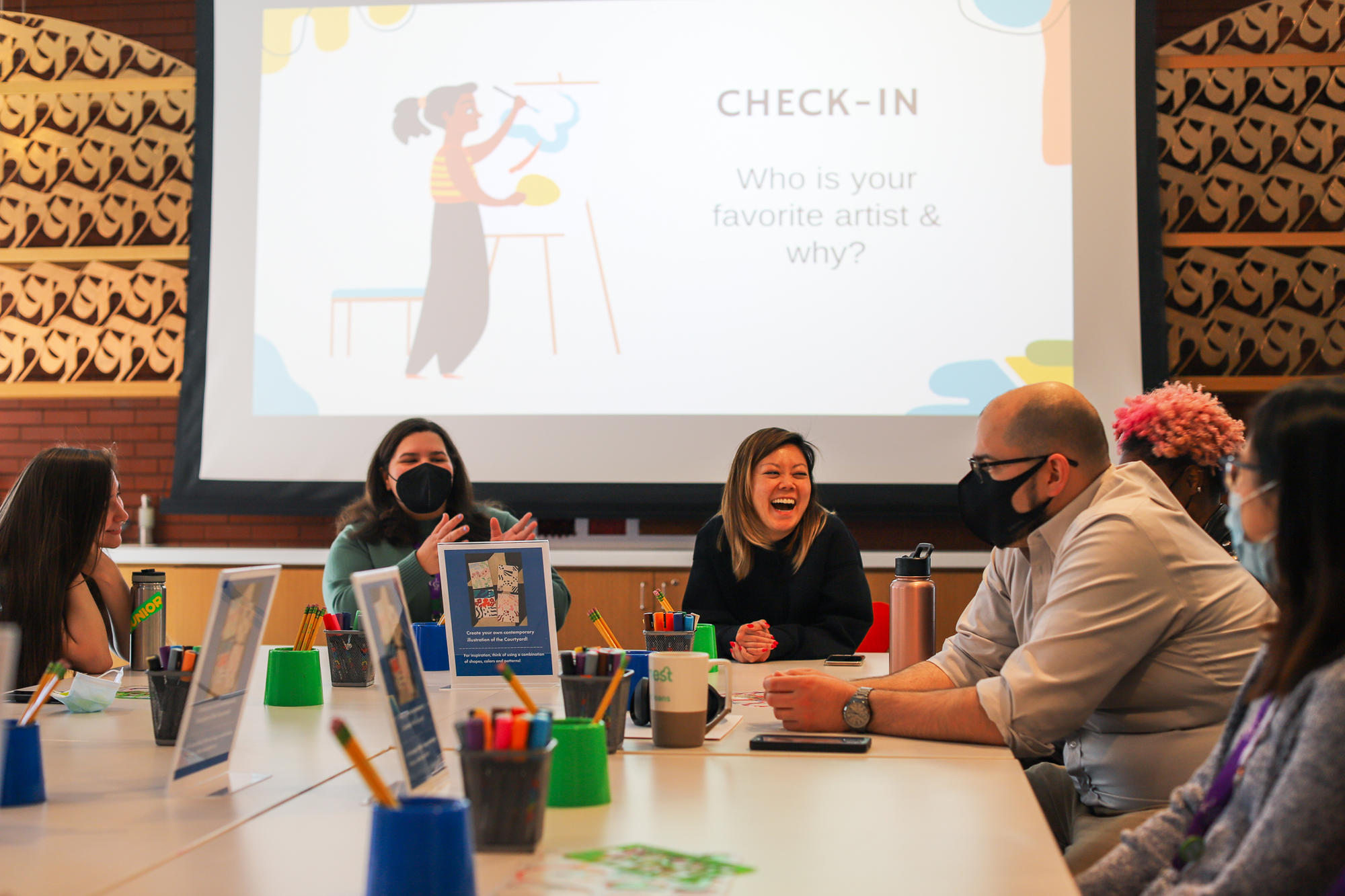 Each Gardner Ambassador interns in a host department for ten hours a week. As part of the team, they contribute to collaborative and independent projects aimed at giving them perspective on museum careers, growing their professional skills, and building their networks. Gardner Ambassadors also spend a portion of their time in the Museum's galleries, where they assist visitors and provide them with opportunities for engagement with the collection.
In addition, each week of the program includes a seminar session with their cohort, where Ambassadors dig into Isabella Stewart Gardner's story and collection objects, participate in career discussions with Museum staff, and receive training for entering the workforce after graduation.
While our primary commitment is providing training and mentorship to students in a museum environment, the program's curriculum is designed to build each Ambassador's overall workforce skills, preparing them to enter any professional field after graduation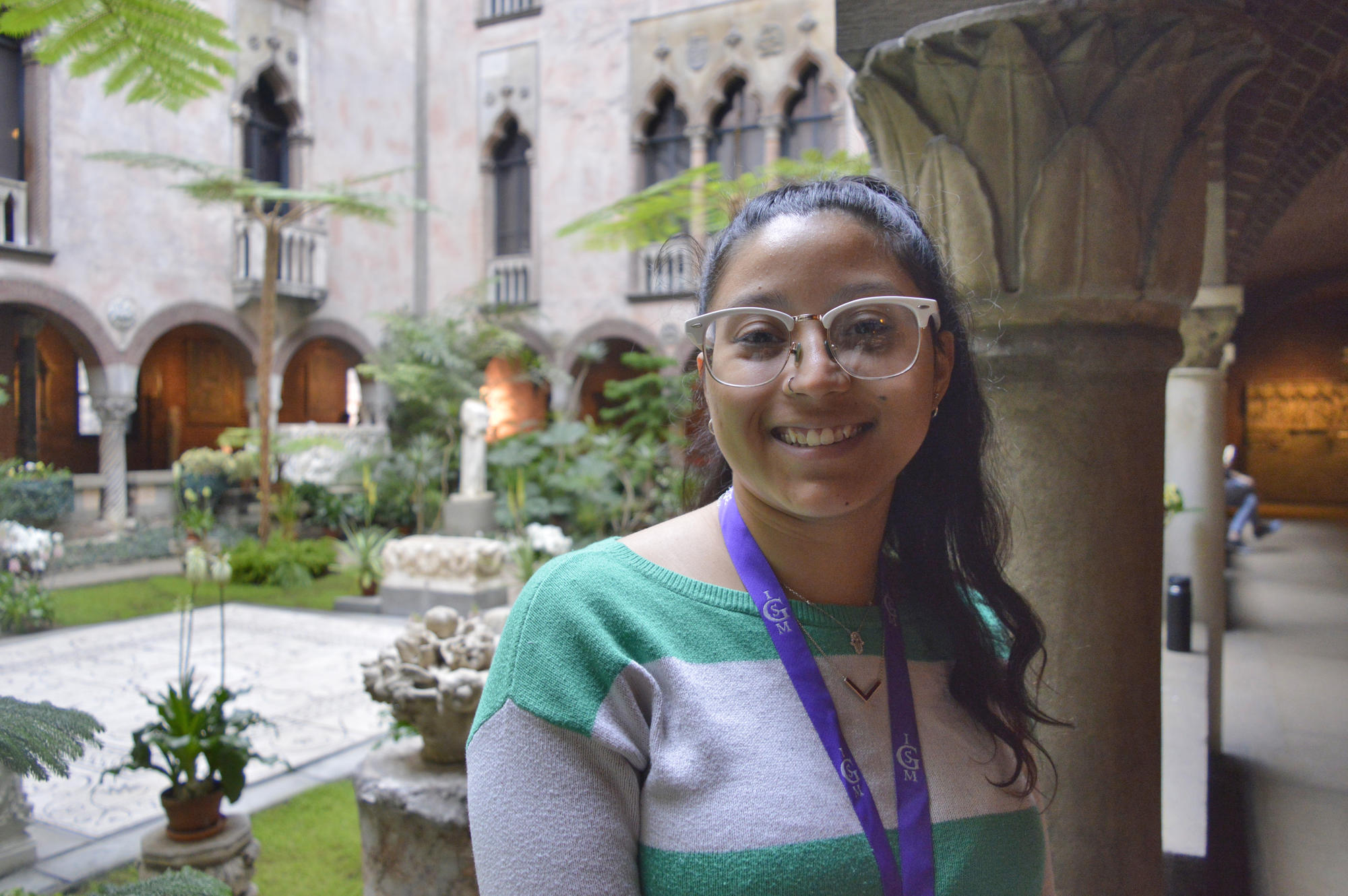 This is my first time ever being in a space like this. It's my first internship ever. I'm learning and digesting new things every day, and I'm gaining so many skills and knowledge about things that I've never had before… Being a woman of color and being able to be in this kind of space is very empowering and uplifting.
— Maia Rivera, Spring 2020 Gardner Ambassador in the Contemporary Art department
More Information and How to Apply
Applications for the Fall 2022 / Spring 2023 season of the Ambassadors program will be accepted in early fall. Positions are currently offered exclusively to students at Bunker Hill Community College. Please contact ambassadors@isgm.org for more information, or visit BHCC's Learn and Earn Internship office.