Joan Jonas
Artist-in-Residence
Joan Jonas spent several weeks at the Gardner Museum between December 2017 and May 2018 exploring and working. She has a wide-ranging artistic practice that includes props, scripts, sets, costumes, sound, music, choreography, drawing, and installation. Inspired by fairy tales and myths, and the way these stories intersect with global issues such as climate change, Jonas creates immersive visual and emotional landscapes using performance, video, and other media. 
During her time at the Gardner, Jonas explored the archives and various books that belonged to Isabella, including a printed portfolio of Edgar Allan Poe's The Raven with illustrations by Édouard Manet (1875), A Child's Primer of Natural History by Oliver Herford (1899), and a collection of Japanese fairytale comic books with whimsical titles such as "The Silly Jellyfish," "Battle of the Monkey and the Crab," "The Fisher Boy Urashima," and "The Wonderful Tea Kettle." These stories cover an array of subjects and illuminate Japan's culture, folklore, and customs through a cast of animal characters. Jonas also visited the conservation labs, where she studied and photographed several laces, particularly those featuring animals. She also examined a large embroidery made in Bengal for the Portuguese market. The borders represent zones of Earth, Air, and Water, and teem with delightful plants, fantastical animals, mermaids, and hunters. In the galleries, Jonas sought out more animals, taking special note of and photographing those that were carved from stone and used as architectural ornamentation.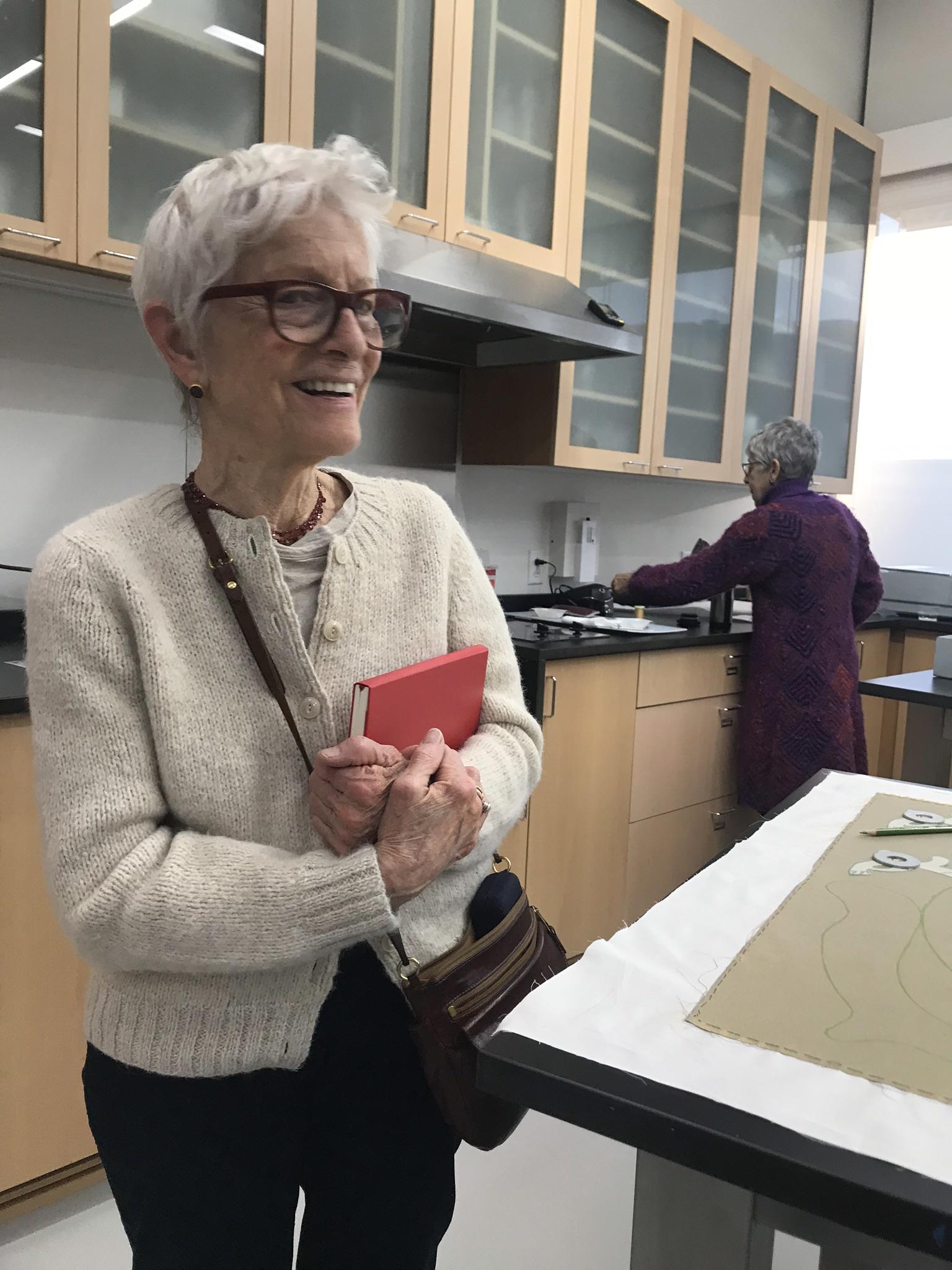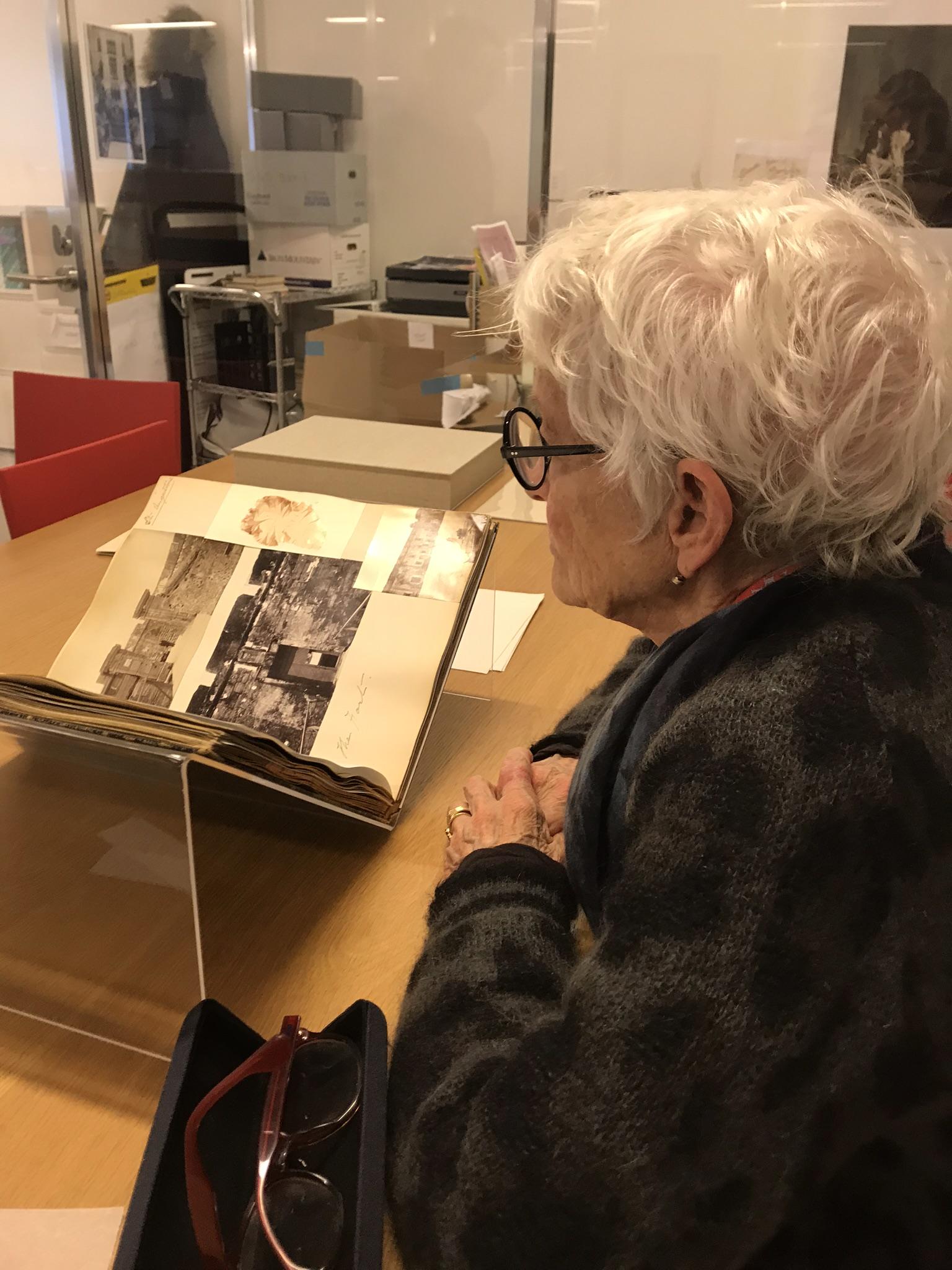 Jonas also took advantage of her time in Boston to continue her research on aquatic life and climate change. At the New England Aquarium, she met with various experts and got a behind-the-scenes introduction to the organization's mission and daily operations. She toured the shark and ray tanks, penguins, jellyfish, and the Giant Ocean Tank. The highlight of the visit, however, was meeting Bill Murphy, Senior Octopus Aquarist, who gave her a personal introduction to the aquarium's octopuses: Sy, Freya, and a new arrival, Professor Ludwig Von Drake. Jonas returned multiple times to meet with Murphy and to learn more about these amazing creatures. On each visit, she filmed the octopuses in the tank to capture footage for a new performance work.
Years earlier, Joan Jonas was invited to the Gardner to work on Reading Dante, a performance and installation she created for the 2008 Biennale in Sydney, Australia. The performance was based on fragments from Dante's Inferno and Paradiso, and was composed of footage she shot in Canada, New York, Mexico City, and London with music by Jason Moran and David Lang. Jonas intended the piece to be in constant development, layering in video images and objects she discovered in the process of performing the work in various locations. For the Gardner Museum performance on November 20, 2008, she asked friends and students to recite select portions of the Dante text. Readers included: Haseeb Ahmed, Andrea Anastasio, Jose Louis Blondet, Marco DeMichelis, Alexandra Hays, Joan Jonas, Ateya Khorakiwala, Amy Lien, Claudia Paraschiv, Adam Pendleton, Stephen Prina, Rebecca Uchill, Jess Wheelock, Stephen Williams. This was not the first time Jonas had performed at the Gardner. In 2002, she workshopped and performed Lines in the Sand with her students in the Tapestry Room. This performance/lecture demonstration with video is based on Hilda Doolittle's Helen in Egypt and Tribute to Freud.
Joan Jonas (b. 1936, USA) is the recipient of numerous fellowships, honors, and awards. She received her B.A. in Art History from Mount Holyoke College, studied sculpture at the School of the Museum of Fine Arts, Boston, and received her M.F.A. in sculpture from Columbia University. Throughout the 1960s and 1970s, Jonas was active in the New York art scene, mingling with Nancy Holt, Richard Serra, Robert Smithson, and Robert Whitman; dancers and choreographers Simone Forti, Yvonne Rainer, and Trisha Brown; and composers and musicians John Cage, Terry Riley, Philip Glass, Steve Reich, and La Monte Young. Exposure to these various disciplines fed into the layering of art forms in her own work. She bought her first portable video camera during a trip to Japan in 1970, and this became a key instrument in shaping her pioneering approach. Using the camera, TV monitors, and live video feeds, she pushed the technology to its limits. This led to the creation of Organic Honey's Visual Telepathy in 1972, the first performance to include video. Jonas began teaching at MIT in 1998 and is currently Professor Emerita at the MIT Program in Art, Culture, and Technology with the School of Architecture and Planning. Her work was the subject of a critically acclaimed solo exhibition at the Tate Modern, and she represented the United States in the 2015 Venice Biennale. She lives and works in New York and Nova Scotia, Canada.