Henrik Håkansson
Artist-in-Residence
Henrik Håkansson (b. 1968 Sweden) devotes his work to studying the complex connections between humans and nature. He carefully constructs environmental experiments that ask participants to explore their impact on the environment that surrounds them, such as in the installation Frog For e.s.t. (eternal sonic trance) (1995). This piece consisted of a room filled with inflatable pools, humidifiers, insects, frogs, strobe lights, and a DJ mixing techno music on site. Projects like Frog For e.s.t. examine the intrusion of human artifice on the environment: what happens when we attempt to recreate delicate ecological systems? What are the effects of human-made sounds replacing the natural soundscape?
Questions such as these followed Håkansson to the Gardner when he first came in March 2003. He spent his mornings and evenings exploring the rich natural habitat in and around the Museum, and becoming familiar with native bird songs with the use of a parabolic dish. Håkansson wandered through the galleries photographing elements of the collection, as well as viewing several textiles that are currently in storage. He made several trips to Harvard University, where he met with specialists in the fields of Ornithology, Chiropterology, and Entomology. He also toured the Museum of Natural History in New York and its collection of rare bird specimens—and it was here where he was introduced to E.O. Wilson, an eminent scientist in the field of biology whose writings have been pivotal in Håkansson's development as an artist.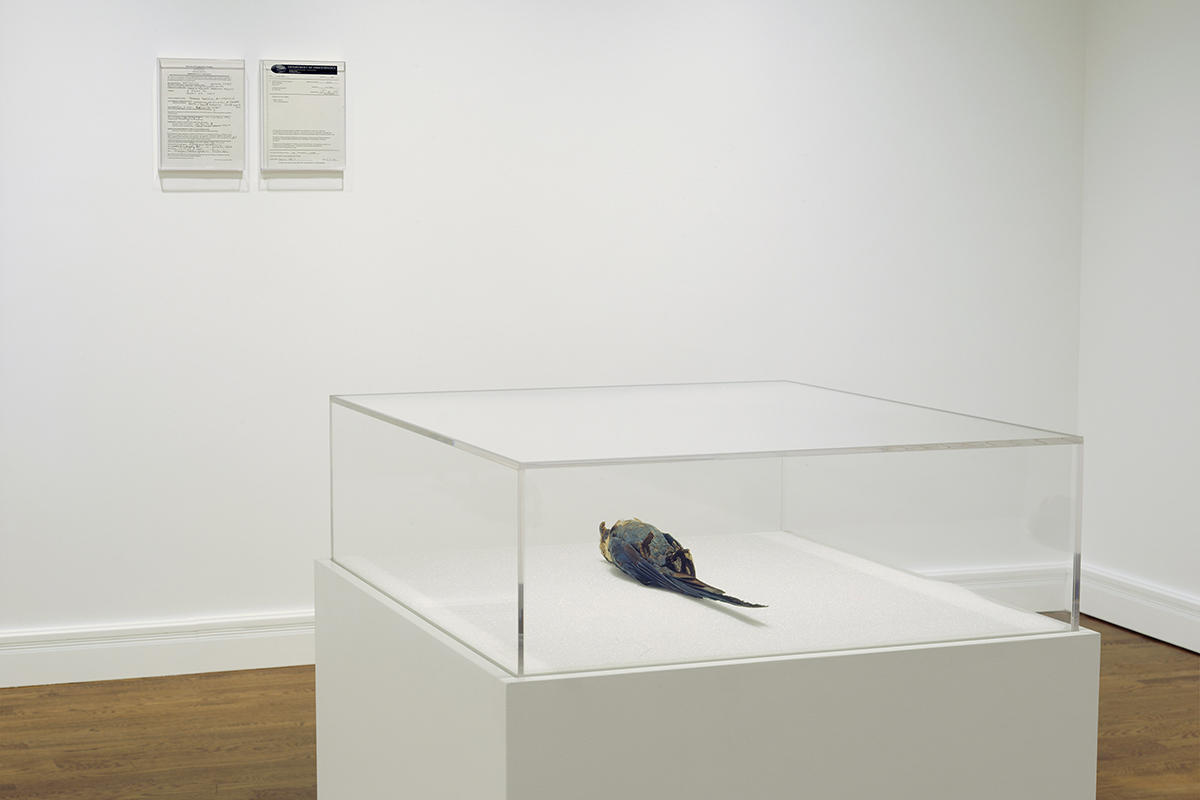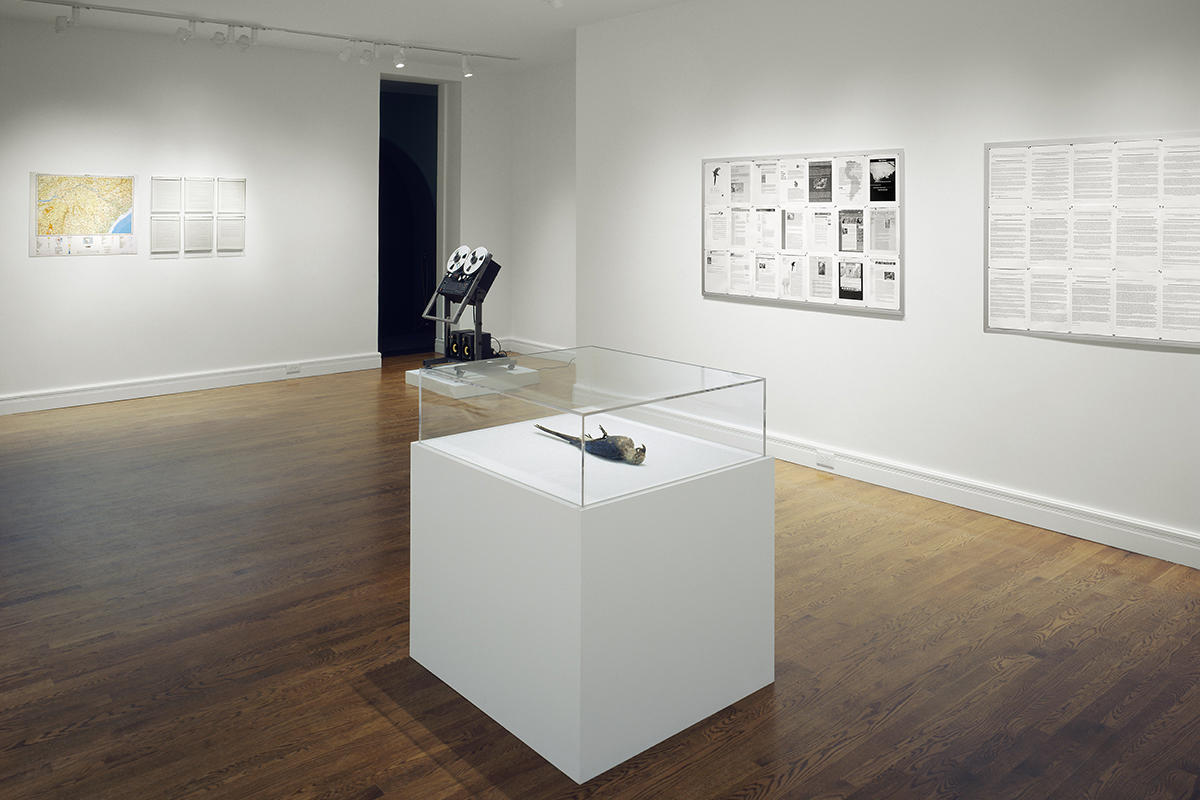 In 2004, Håkansson returned for a week to continue his research in the collection and again to visit the Ornithology Department at Harvard. He fixated on a rare specimen of Spix's Macaw, a species poached to extinction in its natural habitat of Brazil and now living only in captivity. The bird later became the centerpiece of his 2006 exhibition, Cyanopsitta spixii Case Study #001, which critiqued the culture and psychology of collecting. The exhibition posed as a cautionary admonition of the unexpected consequences of exploration, collecting, and poaching. Also in conjunction with this exhibition, 2001 AIR Dan Harvey came to speak about his voyages to the High Arctic with collaborator Heather Ackroyd and their work, which highlights the effects of climate change on this fragile and extraordinary place.
In 1993, Håkansson completed his education at Konstfack in Stockholm. He has since exhibited work across the world, including at the Venice Biennale (2003); Dunkers Kulturhus, Helsingborg, Sweden; Sao Paulo Biennale Brazil (2004); Le Palais de Tokyo, Paris; Art Basel Miami Beach (2006), Galleria Franco Noero, Torino Italy; Museo Rufino Tamayo de Arte Contemporáneo, Mexico; The Modern Institute; Kode Art Museum; Meyer Riegger, Berlin; and Fondazione Morra Greco. Håkansson lives between Berlin and Falkenberg, Sweden.