Ivana Franke
Artist-in-Residence
Drawing from a wide range of disciplines—neuroscience, mathematics, optics, and architecture—Ivana Franke questions the limits of visual perception through her work. While a resident from November to December 2014, Ivana Franke roamed the Gardner Museum with the intention of chasing light. With a piece of transparent Mylar, Franke spent her days catching and bending light into the mysterious, never-before-lit corners of galleries. She would often use the Mylar as a makeshift camera filter as she photographed in the Museum. In the Archives, Franke looked at travel journals, blueprints and watercolors of the Historic Palace, and photographs of the galleries by T.E. Marr and Son. She was also intrigued by Gardner's interest in spiritualism and the occult, and read documents Gardner had kept on William James's association with the American Society for Psychical Research.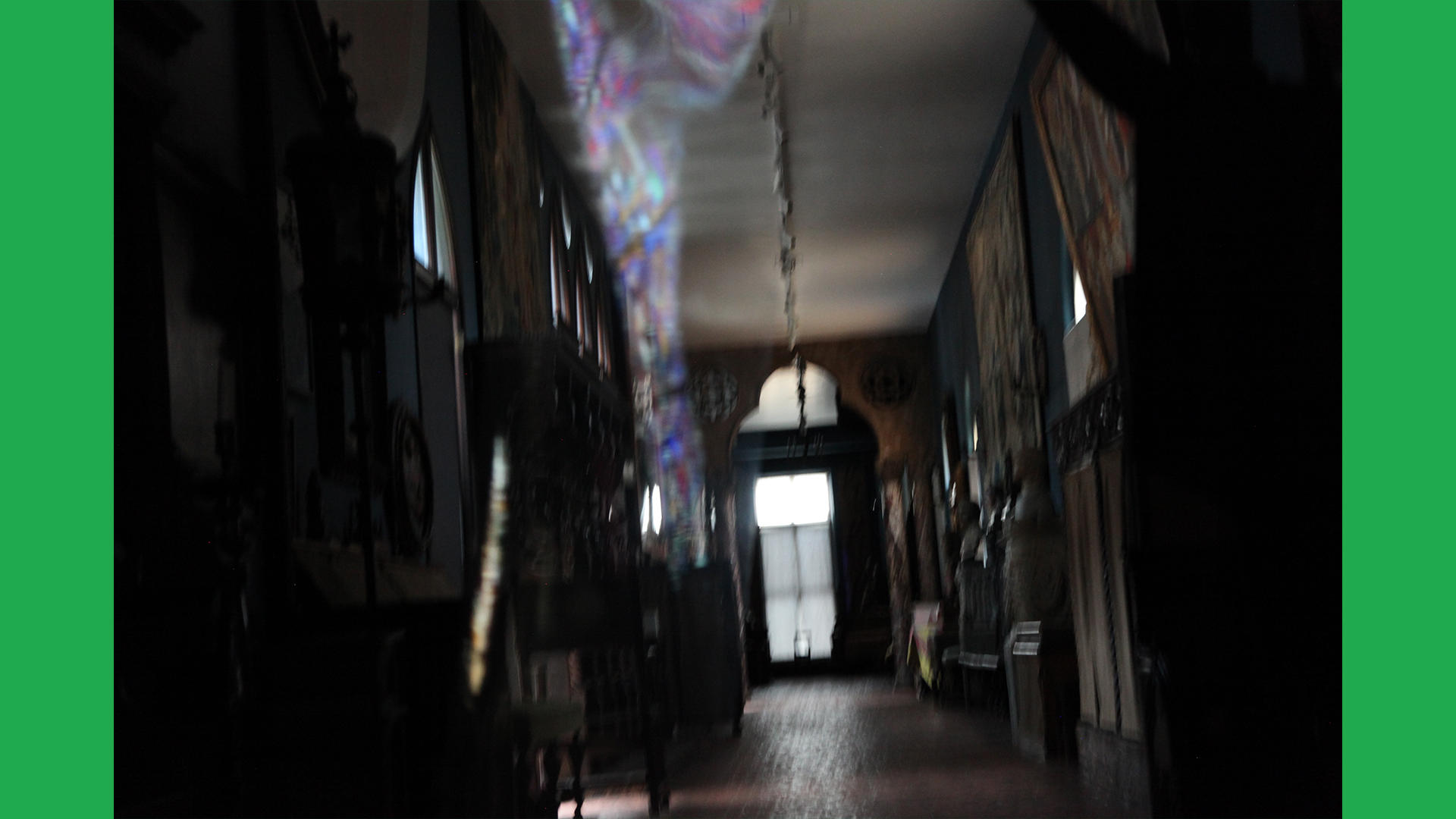 As timing would have it, Franke visited the Conservation Lab days shortly before John L. and Susan K. Gardner Director of Conservation Holly Salmon was to present on the Gardner Museum's recent interior lighting study at the National Electrical Manufacturers Association conference. The pair went through Salmon's presentation together, and later Franke also learned how the conservation team cleans stone and masonry using a laser.
Franke spent time meeting local university professors working within the field of neurology, perception, and object recognition, including Gershon Dublon of the MIT Media Lab, Harvard physicist Lene Vestergaard Hau, and MIT scientist Arash Afraz.
Ivana Franke represented Croatia at the 9th Venice Architecture Biennale in 2004 and at the 52nd Venice Biennale in 2007. Recent solo exhibitions include Retreat into Darkness, Towards a Phenomenology of the Unknown in the Schering Stiftung Project Space in Berlin, and Perceptual Drift (Galaxies in Mind) at the Museum of Contemporary Art, Zagreb, Croatia. She has shown at the 11th Shanghai Biennial, the Deutsche Guggenheim in Berlin, and Wood Street Gallery in Pittsburgh, among others. She lives and works in Berlin.