Manfred Bischoff
Artist-in-Residence
One of Europe's foremost contemporary goldsmiths, Manfred Bischoff was born in Germany and lived and worked in Munich and Berlin before relocating to Italy. Bischoff had a fascination with language, a sardonic wit, and an unerring eye for simple beauty. He spent the month of February 2002 reading, studying the Isabella Stewart Gardner Museum's collection, and contemplating ideas in preparation for his solo exhibition that opened at the Gardner in June 2002. Bischoff's exhibition included 21 pieces of jewelry mounted on boards decorated with ink drawing, painting, and/or collage that resonated with each work. These objects had the quality of sculpture, not ornament.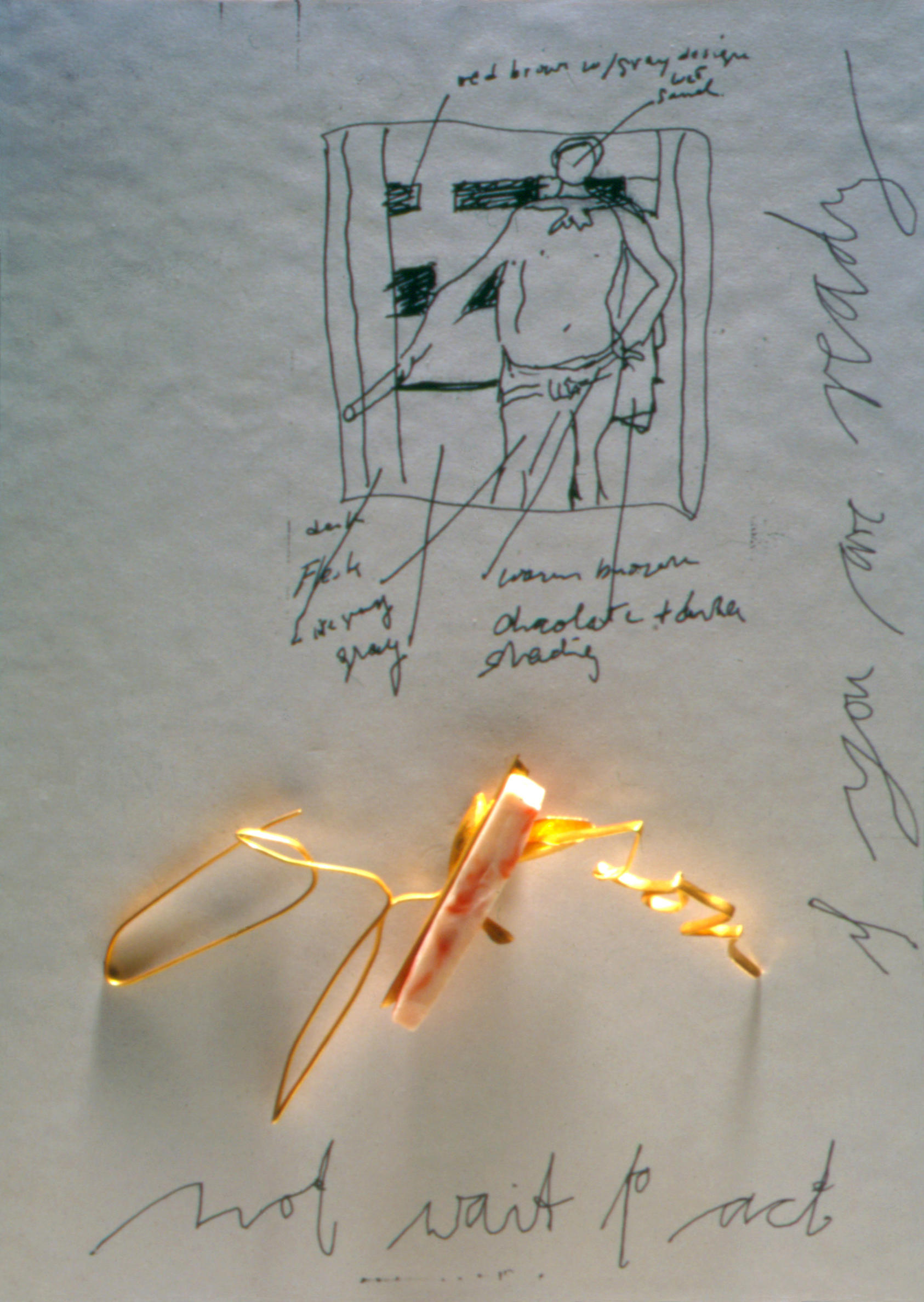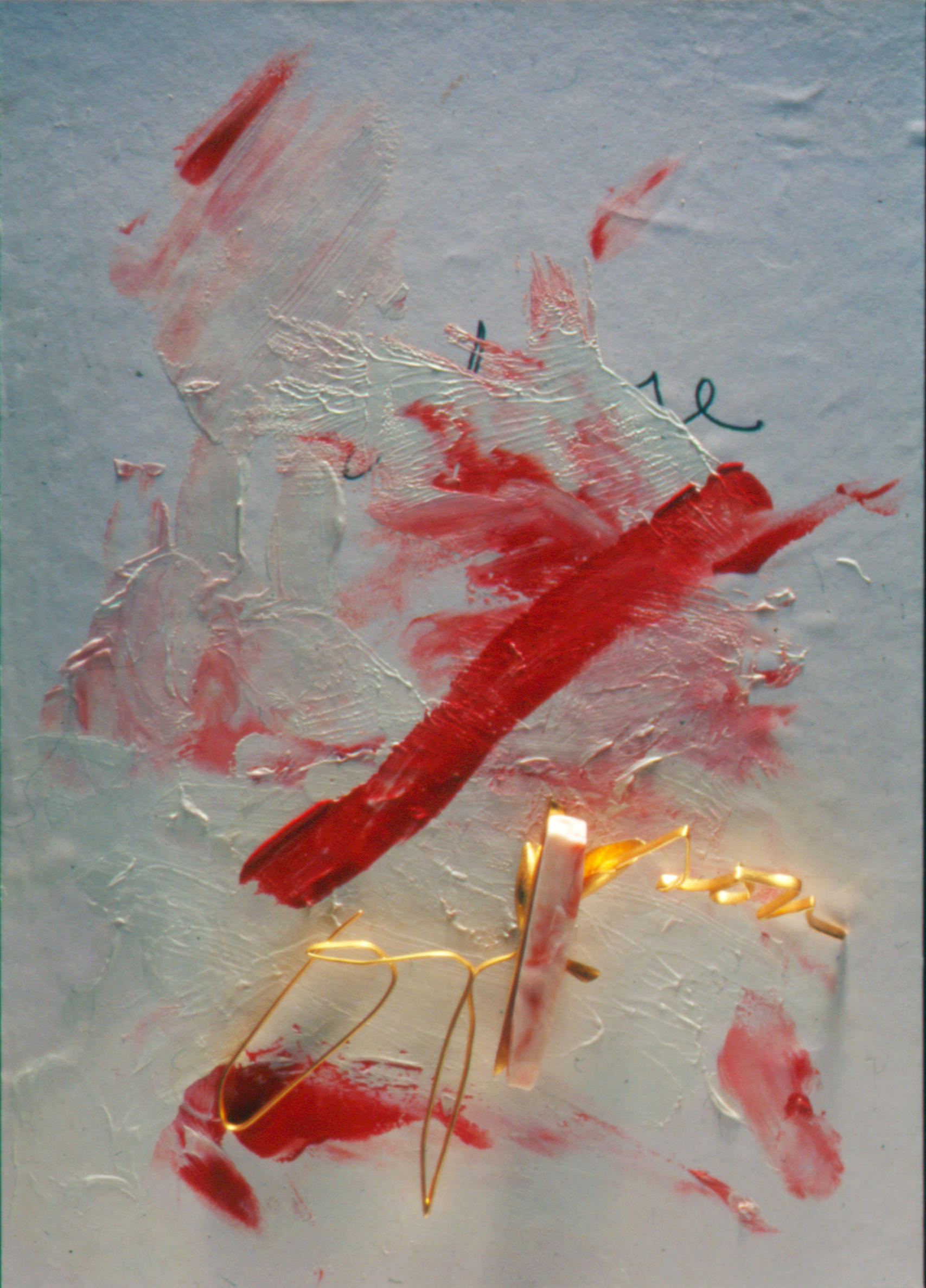 Bischoff particularly responded to Piero della Francesca's Hercules in the Early Italian Room and to records about the fresco's conservation treatment in 1999. Or-Son, a brooch in fine gold and expensive coral captured the essence of Piero's Hercules with its qualities of beauty, movement, and grace. On the mounting board, Bischoff copied a simple drawing taken from the conservation records, and painted sweeping brush strokes in red and pink paint that emulated the imminent motion of Hercules' club.
An artist's book was produced in conjunction with the exhibition featuring an essay by independent curator Cornelia Lauf, an interview with the artist conducted by Gardner Museum contemporary curator Pieranna Cavalchini, and photographs of Bischoff's works by renowned Italian photographer Aurelio Amendola.
Manfred Bischoff's work can be found in the collections of the Danner-Stiftung Collection, Munich; the Stedelijk Museum, Amsterdam; and the Power House Museum in Sydney, Australia.
Photo at top: Manfred Bischoff: Don't Wait To Act If You are Ready, June 5 – September 22, 2002, Isabella Stewart Gardner Museum, Boston.