Ackroyd & Harvey
Artists-in-Residence
Heather Ackroyd and Dan Harvey create multidisciplinary works that reference memory and time, nature and culture, urban political ecologies, anthropogenic climate change and environmental degradation. Public exchanges, keynotes, conversations, and live, open-ended research are integral to their approach and practice. 
Many hours of Ackroyd & Harvey's March 2001 residency were spent studying the collection, documenting, and finding source material in preparation for their fall exhibition. They extensively photographed the galleries and researched the Gardner's collection of early manuscripts and textiles. Among the objects that drew the artists' attention was the Crawford Bookcase in the Blue Room, containing photographs and correspondence by Marion Crawford, William James, Thomas Russell Sullivan, Henry James, William Cullen Bryant, and a plaster cast of William Greenleaf Whittier's hand, as well as the collected manuscripts of Henry Wadsworth Longfellow. 
 
During the month of October 2001, they turned the Special Exhibition Gallery into their studio and darkroom. They built, seeded, and exposed nine canvases, which grew with the help of daily care and watering. Their process was recorded by filmmaker Mark Lipman and made into a short film. In addition, a CD-ROM called Presence: The Ephemeral in Focus was created in collaboration with Isabel Mierelles and Fenya Su from the Dynamic Media Institute at Massachusetts College of Art. This contained Lipman's footage of the germination process, interviews, excerpts from the artists' work with scientists, and examples of Ackroyd & Harvey's previous works. The Museum was awarded an Honorable Mention by the American Association of Museums for this CD-ROM in 2004.
While preparing for their exhibition, Ackroyd & Harvey also worked with a class of fifth graders from the Farragut School. The students learned how to make their own art by using the process of photosynthesis. During a series of visits in both the Museum and the classroom, the artists described their technique of fixing photographic images in growing grass. The students then made stencils based on drawings they had made of objects and architectural elements in the Gothic Room. Next, the artists assisted them in growing their own grass images using the stencils made at the Museum. A week after the images were planted, they were green and ready for exhibition in the school hallway.
 
In 2006, Dan Harvey was invited by the Museum to speak about and his and Heather Ackroyd's research on climate change and their project the in the Arctic. The program was presented in conjunction with Cyanopsitta spixii Case Study #001, Henrik Håkansson's haunting exhibition on extinction. Five years later, Harvey returned for two weeks to re-grow Script, a work from their 2001 exhibition. The piece was installed in January 2012 for Points of View, an inaugural exhibition celebrating the opening of the Museum's new wing and the twentieth anniversary of the Museum's Artist-in-Residence program. Ackroyd returned shortly afterwards to work with sixth grade students from the Tobin School and participate in a symposium on Climate Change at Boston Latin School.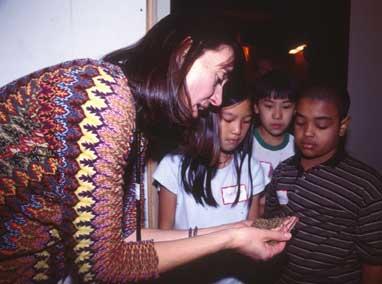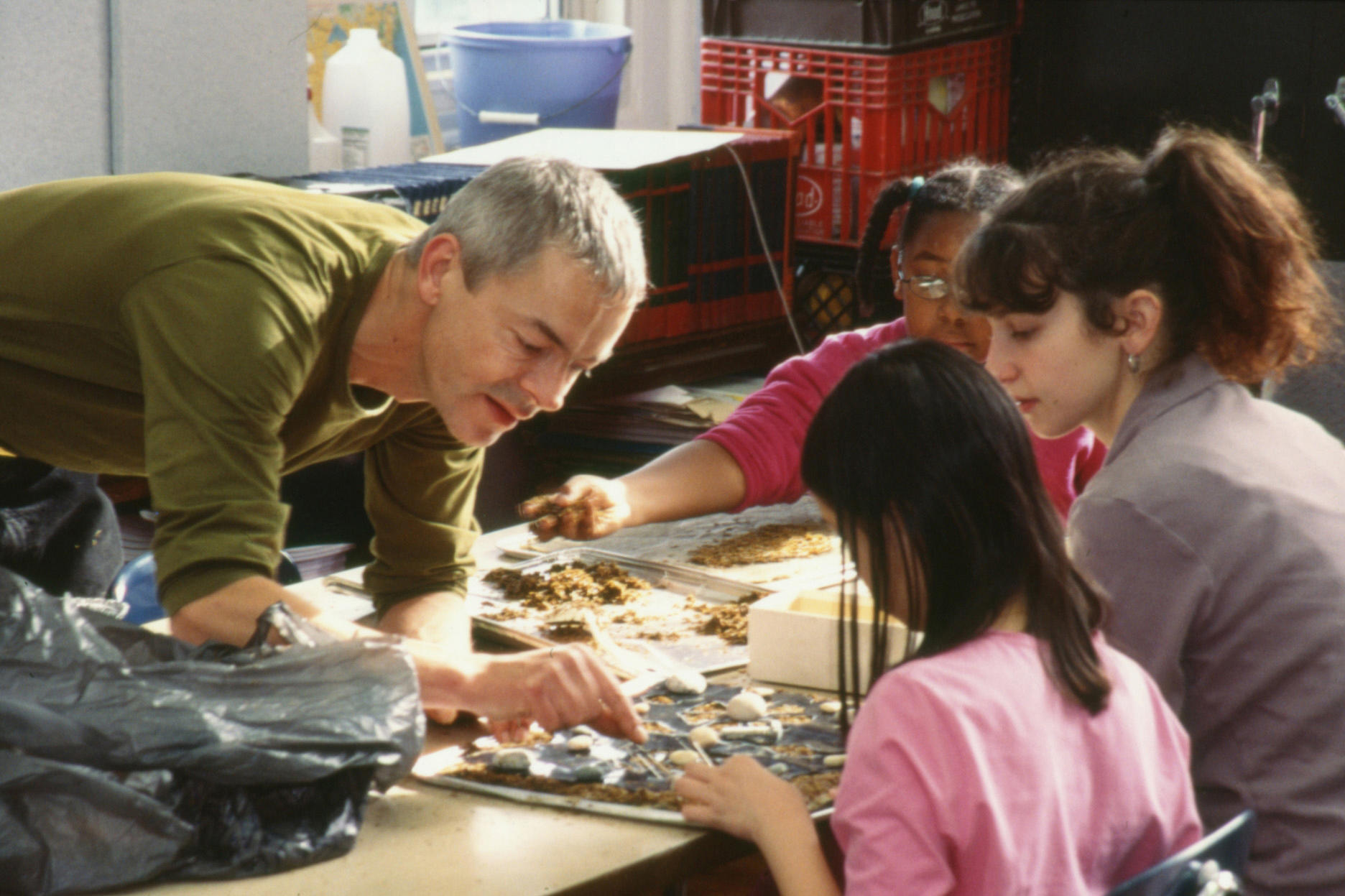 Heather Ackroyd and Dan Harvey (b. 1959/1959, England) have been collaborating since 1990, creating multidisciplinary works that intersect art, activism, architecture, biology, ecology, and history. They use the processes of germination, growth, decay (both organic and inorganic), erosion, and deposition to create artworks that often evolve through extended research in response to people and place, interfacing their profound interest in local ecologies and global environmental concerns with sociopolitical paradigms. Their experimentation with the light sensitivity of seedling grass led them to create a unique form of photography, imprinting complex images in the living material through the controlled production of chlorophyll.
Equally renowned for their monumental architectural interventions, Ackroyd & Harvey act upon iconic or heritage buildings with living plant material, intercepting perceptions of place and landscape. The growing vertical wall can be seen as a dislocated fragment of nature in the urban space: a gravity-defying artefact of the natural where the first shoots of living blades point to the potential of place to be renewed.
They have been recipients of major public art awards including a commission for the 2016 inauguration of the David Attenborough Building in Cambridge, the Queen Elizabeth Olympic Park, London, and the Jardin des Plantes, Paris. They have exhibited their works in grass worldwide including the Adelaide Botanic Garden, (Australia), the Andalusian Centre for Contemporary Art, (Seville), Musée de l'Élysée, Lausanne (Switzerland), SF Camerawork, San Francisco (USA), Santa Barbara Museum of Art (California), Exit Art (NY), Rice Gallery, Houston (USA) and Big Chill (UK). Ackroyd & Harvey live and work in Surrey, England.