Visitors often overlook the Isabella Stewart Gardner Museum's Short Gallery because of its intimate scale and relatively informal style. Yet its important works of art surpass its small size. You can find it between the Tapestry Room and the Raphael Room on your next visit.
Step Into the Short Gallery
The Short Gallery boasts the majority of Isabella's collection of prints and drawings. Four tall wooden cabinets host a remarkable subset of Isabella's varied collecting interests. Museum visitors can access the works of old masters including Michelangelo, Veronese, and Raphael alongside the artwork of Gardner's contemporaries such as John Singer Sargent, James McNeill Whistler, and Anders Zorn.
The Short Gallery Conservation Initiative
March 2022 marked the end of a three year effort to examine and conserve all 187 prints and drawings in the Short Gallery. A multi-year grant from a private foundation supported a partnership between museum staff and paper conservators from the conservation firm Studio TKM Associates, Inc.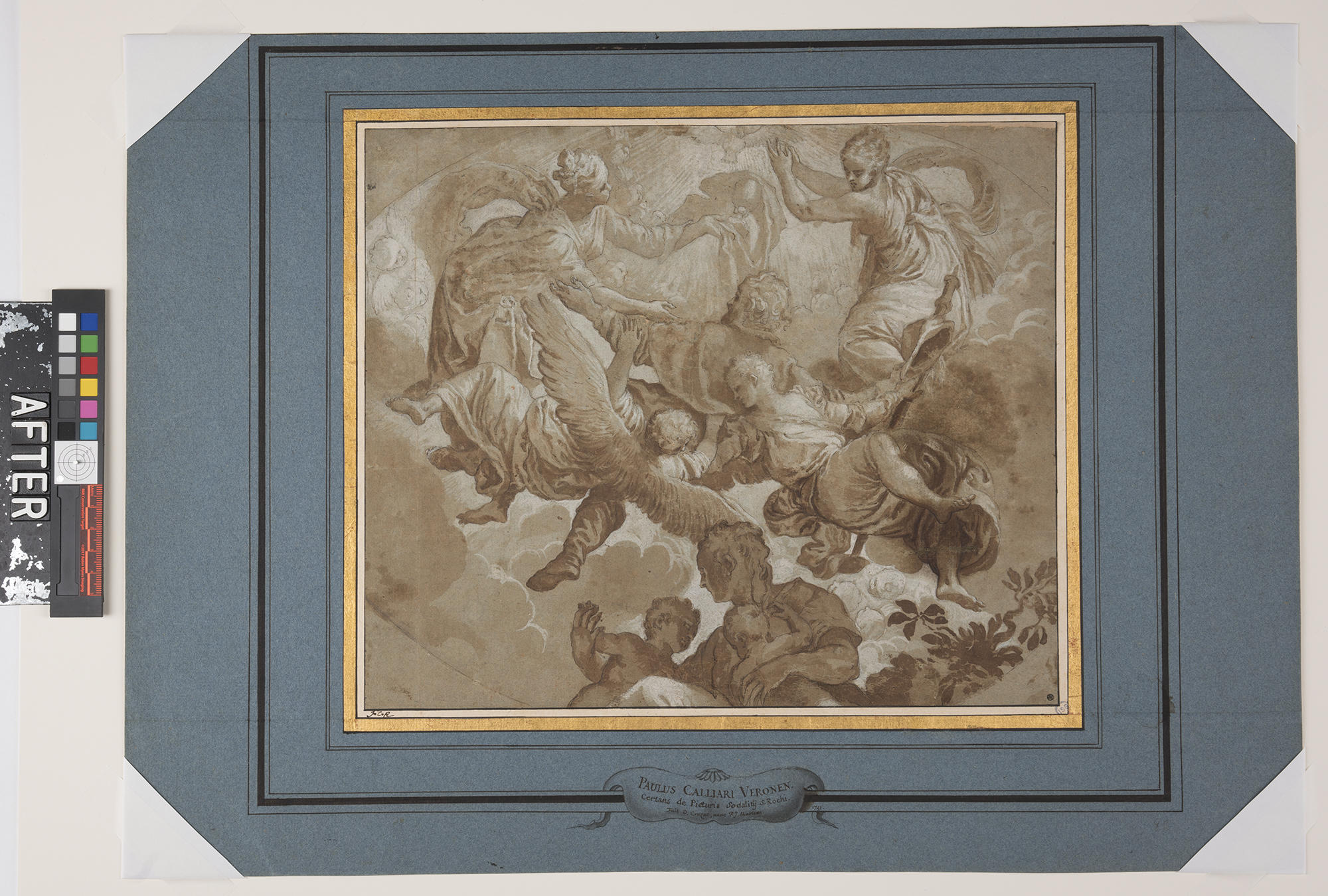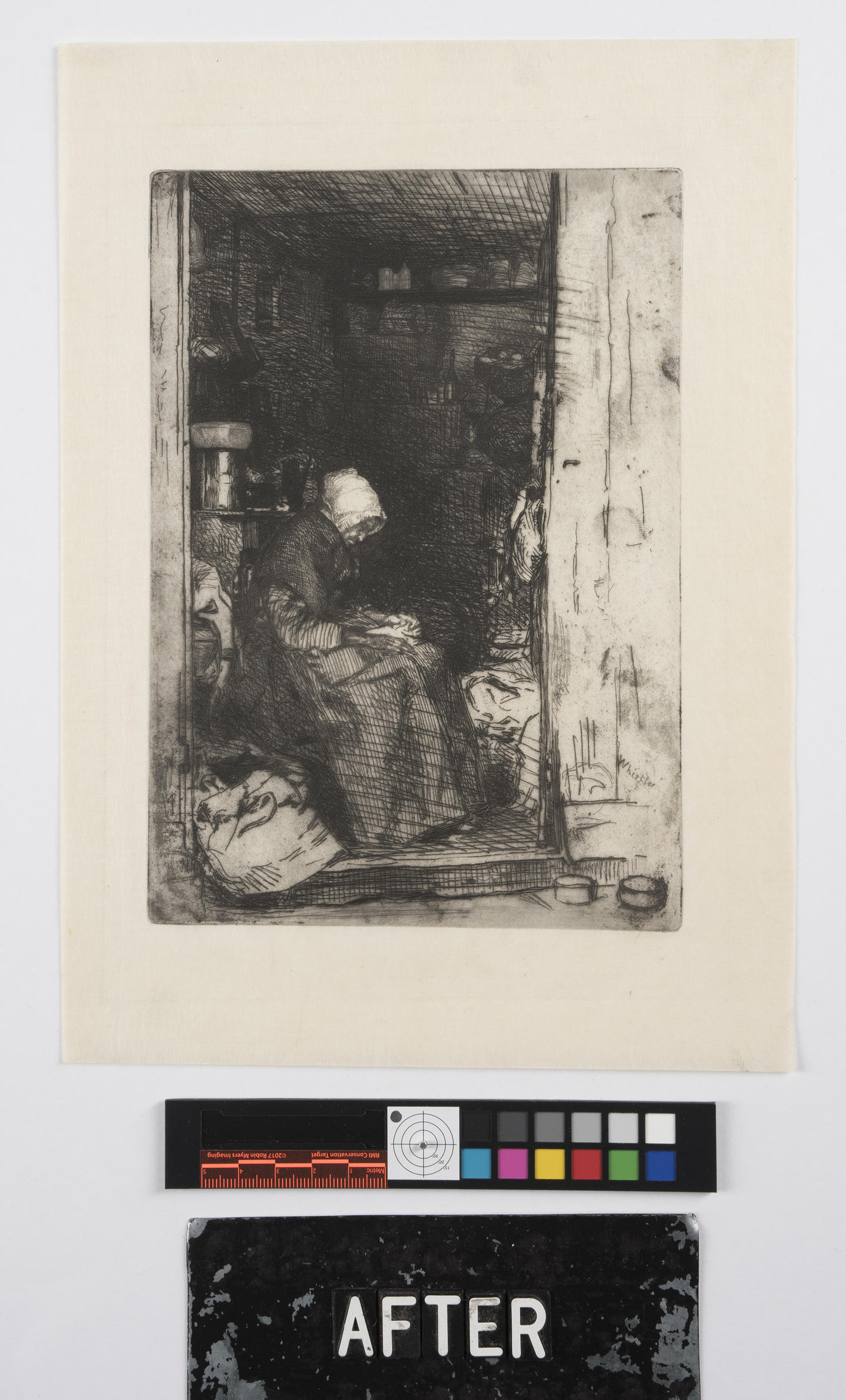 Our team unframed, examined, and documented each object. Some required additional conservation treatment to address concerns around stability or aesthetics. Paper is among the most sensitive materials in a museum collection. Think, for instance, of an old newspaper clipping with its stained appearance and brittle texture. Artists normally use higher quality paper for their work, but all paper fibers degrade with exposure to light and other environmental factors.
One way to reduce staining and restore flexibility is to immerse the paper object in a water bath. Conservators carefully monitor the acidity of the water and change out the solutions as necessary. The paper then dries on pieces of felt under weight. Other treatment steps may include local or overall stain reduction, humidification, and flattening. Conservators mend tears with strong but lightweight pieces of Japanese paper as reinforcement.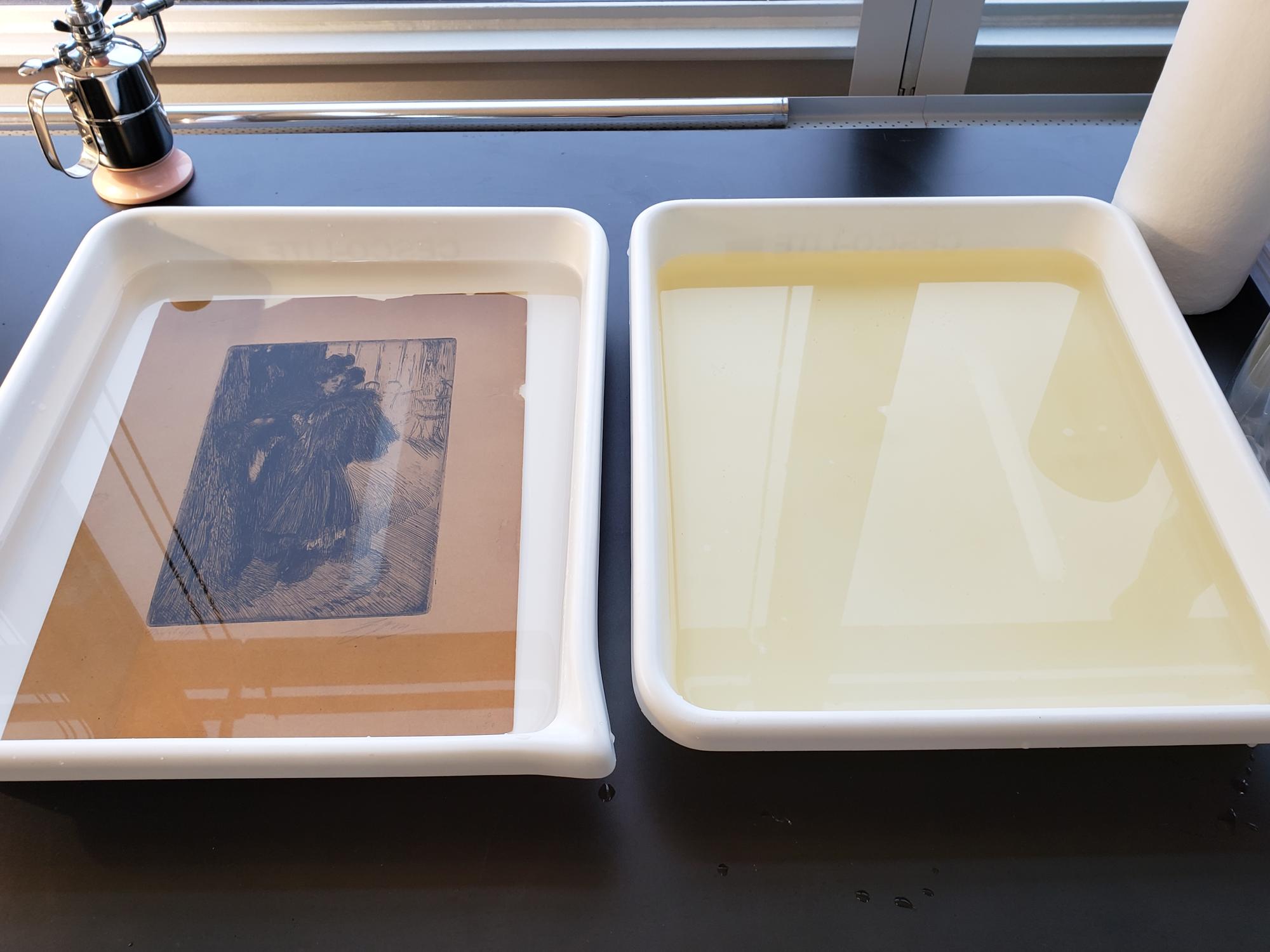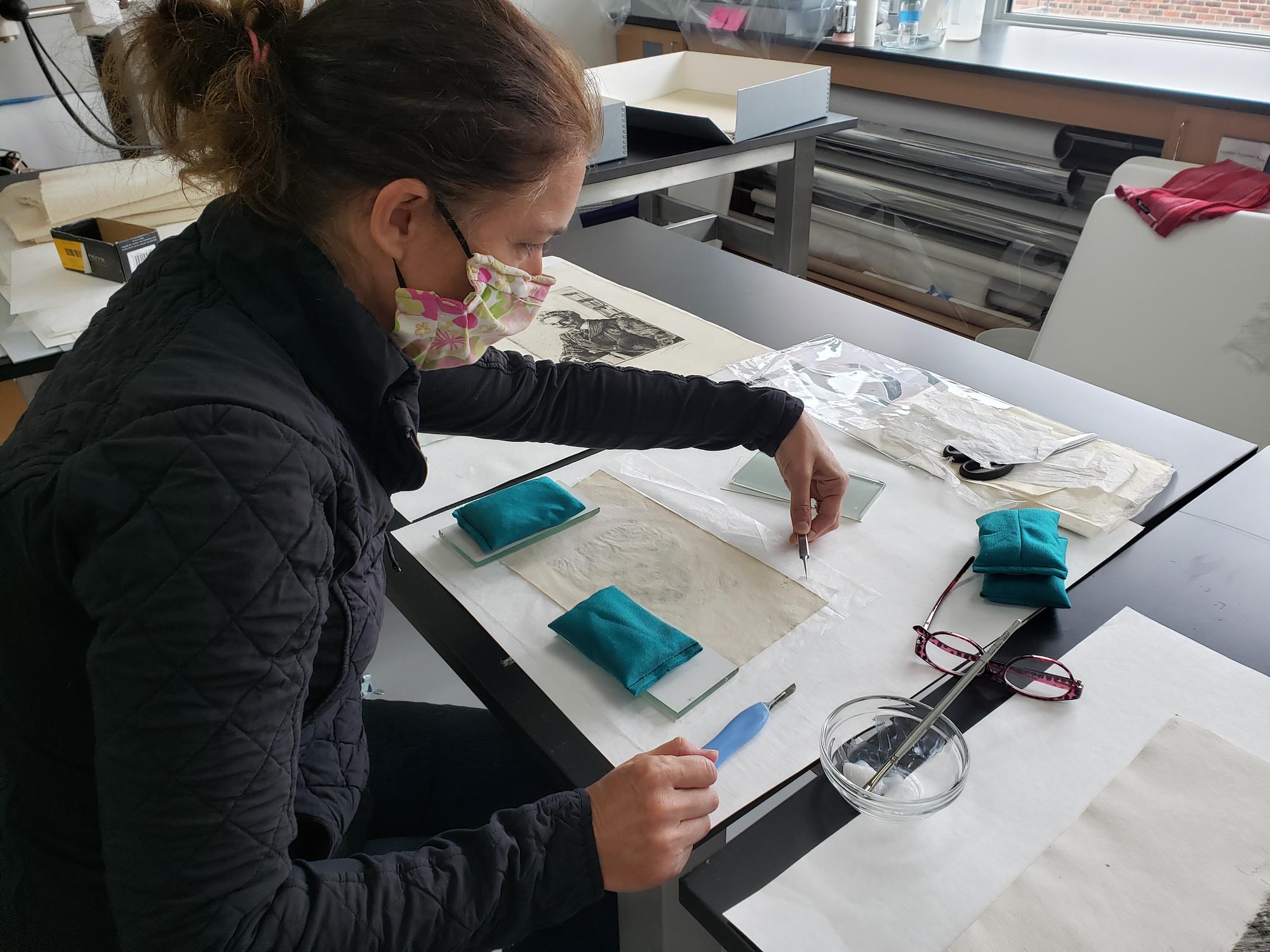 While completing needed treatments, we took the opportunity to study and analyze some of the objects. Specifically, we wanted to learn more about the materials the artists used in their work. Conservators carried out a non-destructive analytical process called X-ray fluorescence (XRF). This technique determines what elements are present in these papers and narrows down the possible colorants or fillers used.
Anders Zorn, for example, used a wide variety of paper types in creating his artwork. Several of his prints have a distinct blue or brown tonality. James McNeill Whistler also used a range of papers, including thin translucent paper made from Japanese Gampi fibers.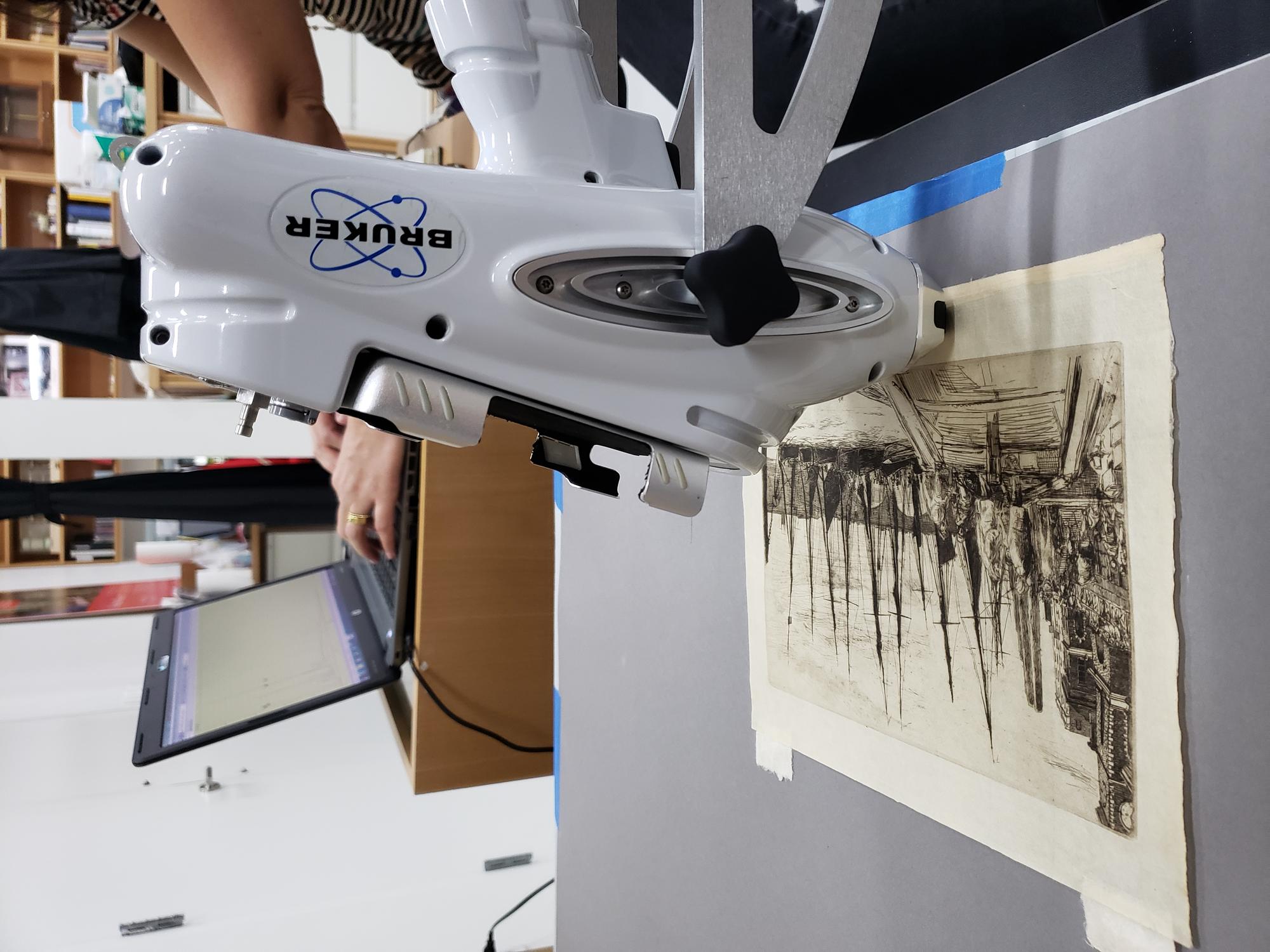 Thinking about the storage and display environment for an object is a crucial part of the preservation process. This aspect of a conservator's job is called preventive conservation, because we are taking measures to prevent or slow future damage and deterioration.
Many of the Short Gallery objects hang inside cabinets. This protects them from extensive light exposure. While the prints and drawings were off view, we carried out needed repairs on the cabinets. We repainted the interiors in a warm gold hue to restore the historic color scheme. We also replaced aging mats and backing boards with new alternatives. Then, finally, we returned the prints and drawings to the galleries.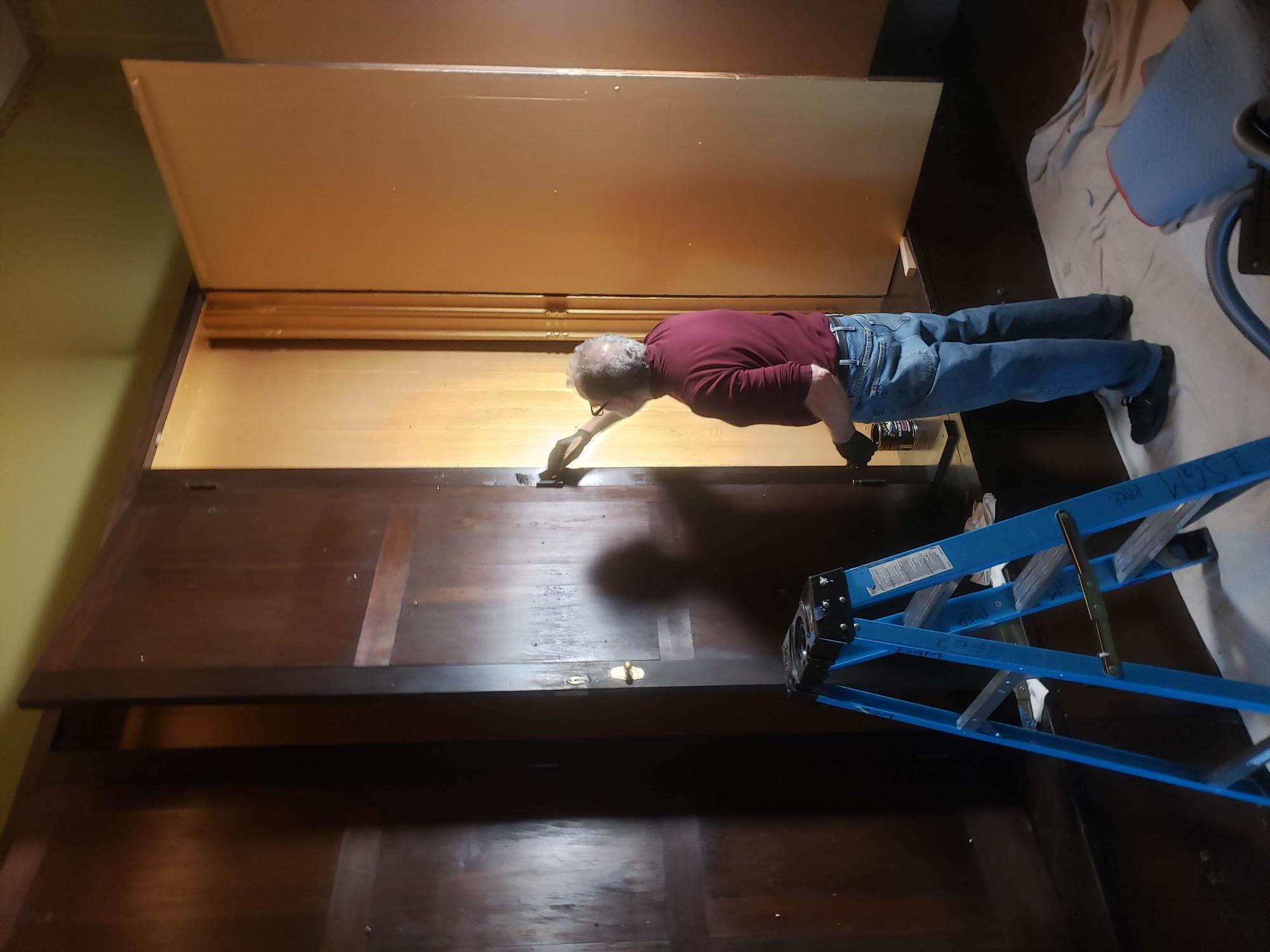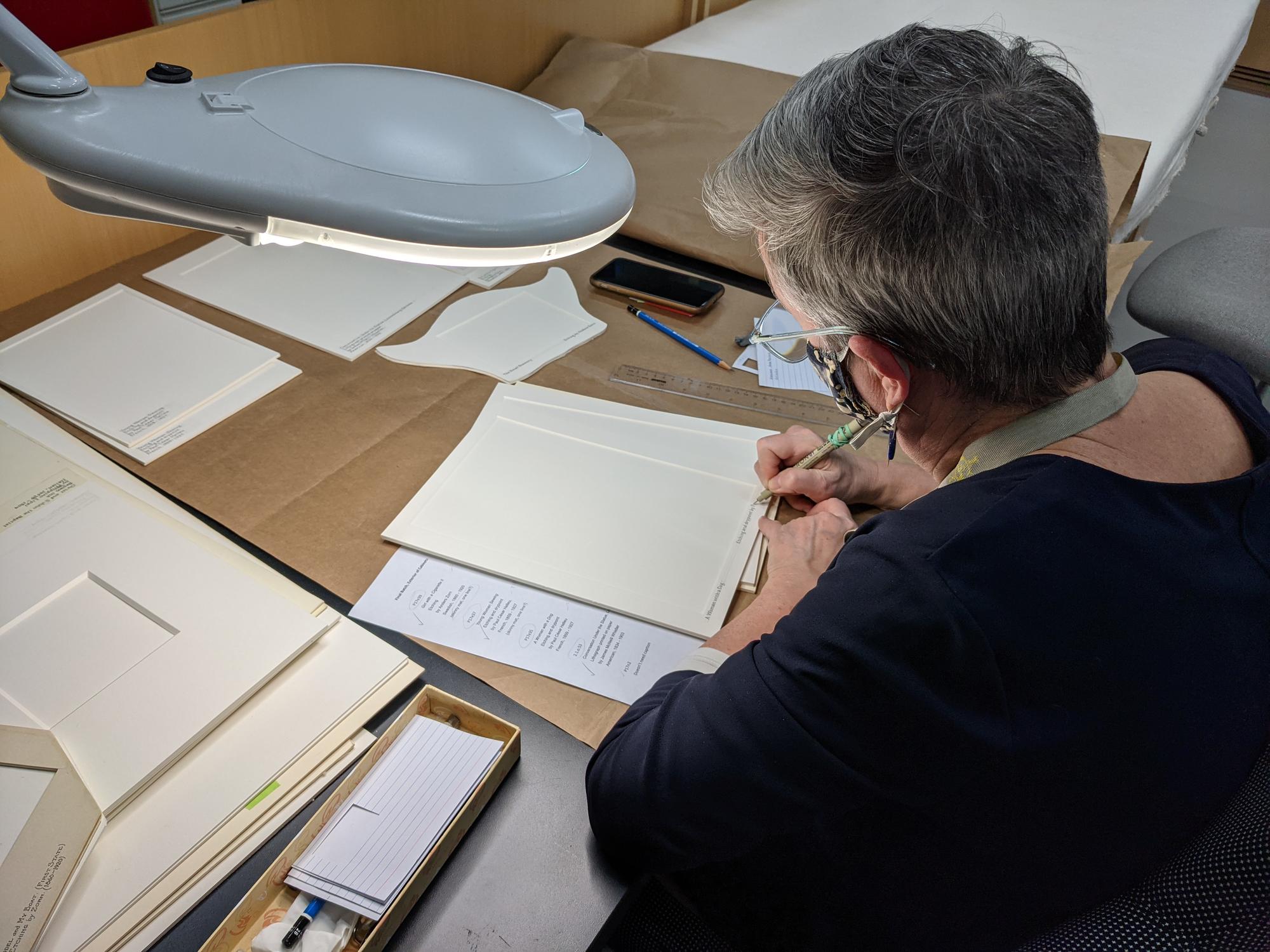 The Value of Conservation
Because of its inherent vulnerabilities, paper-based artwork is rarely permitted on permanent view. This poses a unique challenge at the Gardner, where we must strive to maintain the appearance of the galleries as they existed during Isabella's life. A project like this Short Gallery initiative allows us to give these precious works the attention they deserve so that they can capture the attention of our visitors for many years to come.
*Photo: Ellen Promise, Assistant Conservator, ISGM, and Lorraine Bigrigg, Conservator of Works of Art on Paper, Studio TKM Associates, examining works in the Short Gallery cabinets.