Isabella Stewart Gardner collected 125 works by her friend, the Swedish artist Anders Zorn, who liked to paint scenes of modern life. One well-known example is The Omnibus in the Museum's Blue Room that portrays public transportation in late 19th century Paris. But, tucked away in the Short Gallery, are two lesser-known prints of working women from Zorn's homeland of Sweden—The Large Brewery and The Small Brewery.
In 1890, Zorn focused on depicting Swedish breweries, the businesses that made, bottled, and sold beer. Storing beer required cool temperatures, so breweries were often located in basements. In addition to having an appealing artistic atmosphere with dim lighting and a humid haze, the industry had a personal connection for Zorn. His father—whom he never met—was a master-brewer, and his mother once worked at a brewery in Uppsala, Sweden. 
Many women (including Zorn's mother) left their homes in the countryside for jobs in cities like Stockholm to help support their families.¹ Zorn depicted this monumental lifestyle change in his art.  In just one year, he painted five pictures and made two etchings of the beer halls and their women workers.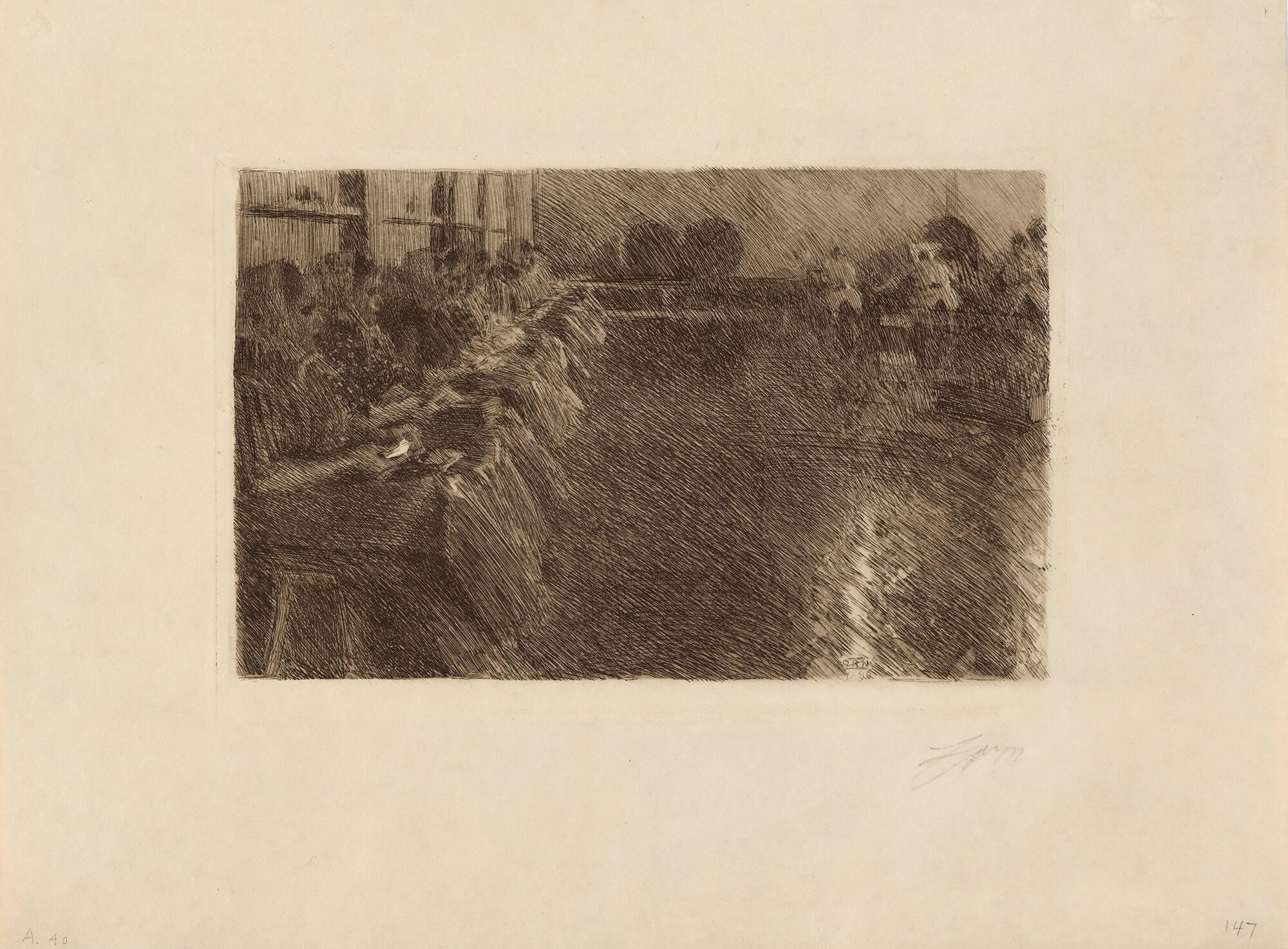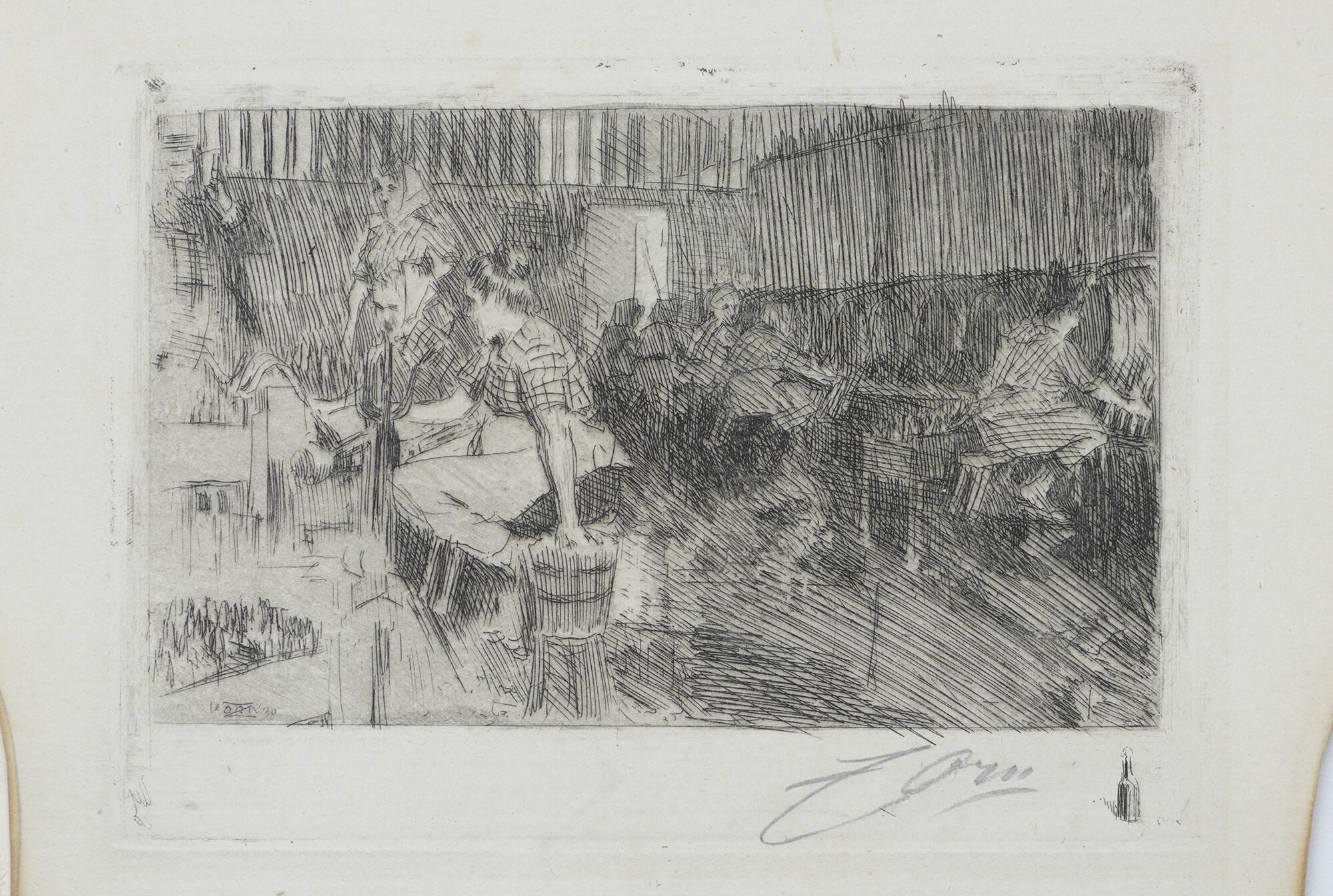 Both The Large Brewery and The Small Brewery are modeled after larger painted compositions of the same names. In The Large Brewery, the women in back form an assembly line of filling and corking bottles. Seated against the wall, seven women—all wearing the same style shiny wax apron—carefully apply labels to the beer bottles. Lights reflect off the floor and the labels. In the etching, Zorn captures this same glinting label by leaving a bright white spot on the heavily inked sheet.
The Small Brewery shows women workers bottling beer and corking filled bottles, while a male supervisor watches over them. The work was arduous and sometimes hazardous, and Zorn captures the women concentrating on their tasks in diligent detail. 
Isabella framed The Small Brewery in an ornate frame whose gold embellishment seems worlds away from a brewery floor. But perhaps, much like Zorn did, the two angels in the corners of the frame are watching over the women as they work.