Woomin Kim
Polly Thayer Starr Visiting Studio Artist
Visiting Studio Artist, November-December 2018
In winter of 2018, visiting artist Woomin Kim transformed the display space in the Bertucci Education Studio into an imaginative evocation of the galleries here at the Gardner Museum.
Reflecting on her installation in the Bertucci Education Studio, Kim notes: 
In this installation, I looked at the entire museum and focused on its material makeup. I tried to express the various materials with each shelf as a floor of the museum. The threads tied to the shelves represent the various woven and embroidered fabrics that cover the walls, decorating the chairs, the lace, and accessories. The threads most densely tied between the second and third shelves are a response to the abundant tapestries and vibrant wall fabrics found on the second floor of the museum. On the lower shelf, I hung plastic flowers with glass beads sewn on, reminding the viewer of the colorful, decorative plants in the courtyard that are also professionally taken care of and artificially maintained. On the top shelf, broken glass and mirrors are installed to consider the stained glass, vessels, and various glass fragments found on the third floor.

I hope the installation adds a positive vibe to the Studio as visitors make art and enjoy their hands-on experience in the Museum.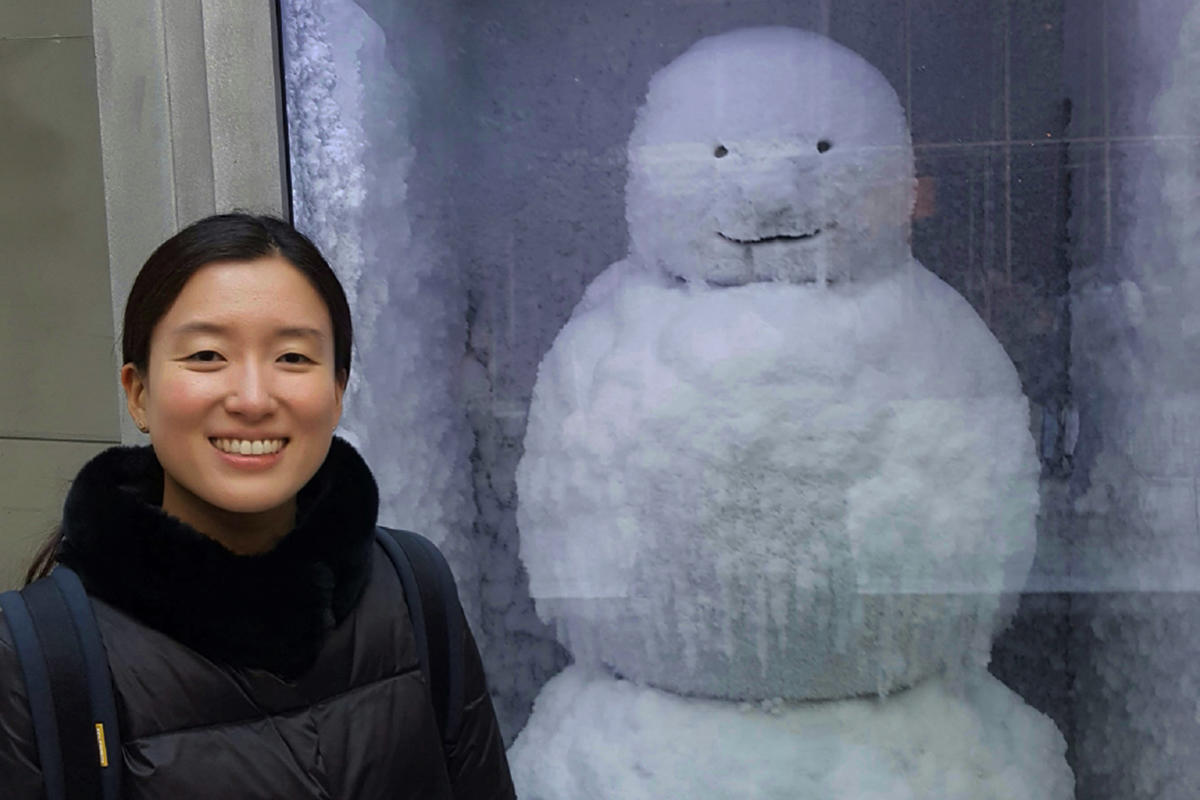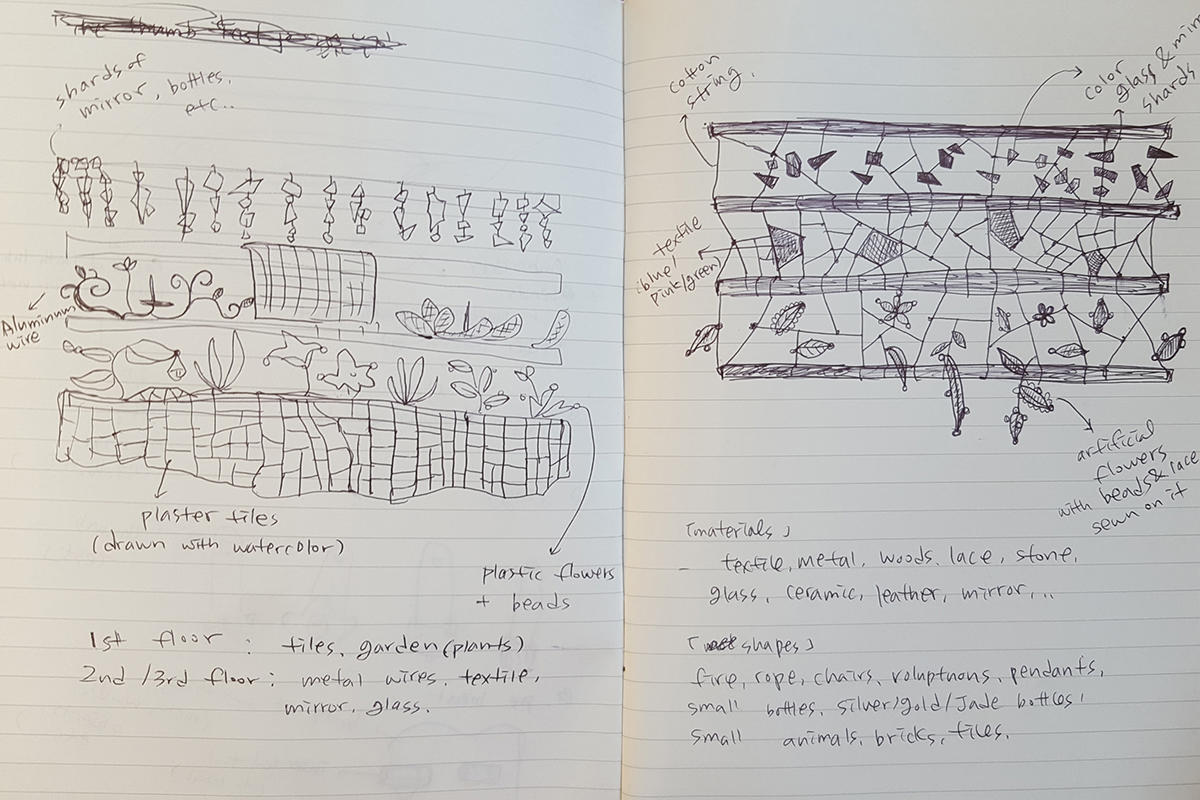 Woomin Kim is a South Korean artist currently based in the USA. Kim makes sculpture and installation to reveal the gap between how she knows objects linguistically or conceptually and what they really are, between a subjective understanding of the individual and the unknown truth of the materials. 
Kim's works have been shown in the USA and South Korea, including solo shows at Boston Sculptors Gallery (Boston, MA) and Maud Morgan Arts Center (Cambridge, MA). She has participated in several residency programs including, The Studio at MASS MoCA, Ox-bow School of Art and Kimmel Harding Nelson Center for the Arts. Kim has received fellowships and awards from Joan Mitchell Foundation, Cambridge Art Association and Korean Cultural Center among others. She is a current fellow at the Queens Museum Studio Program (2018-2020) and looking at a solo exhibition in the next year (2020) at the Boston Children's Museum. 
Kim holds a B.F.A from Seoul National University and received an M.F.A. from the School of the Art Institute of Chicago.